Pajamas and Accessories Inspired by Mythical Creatures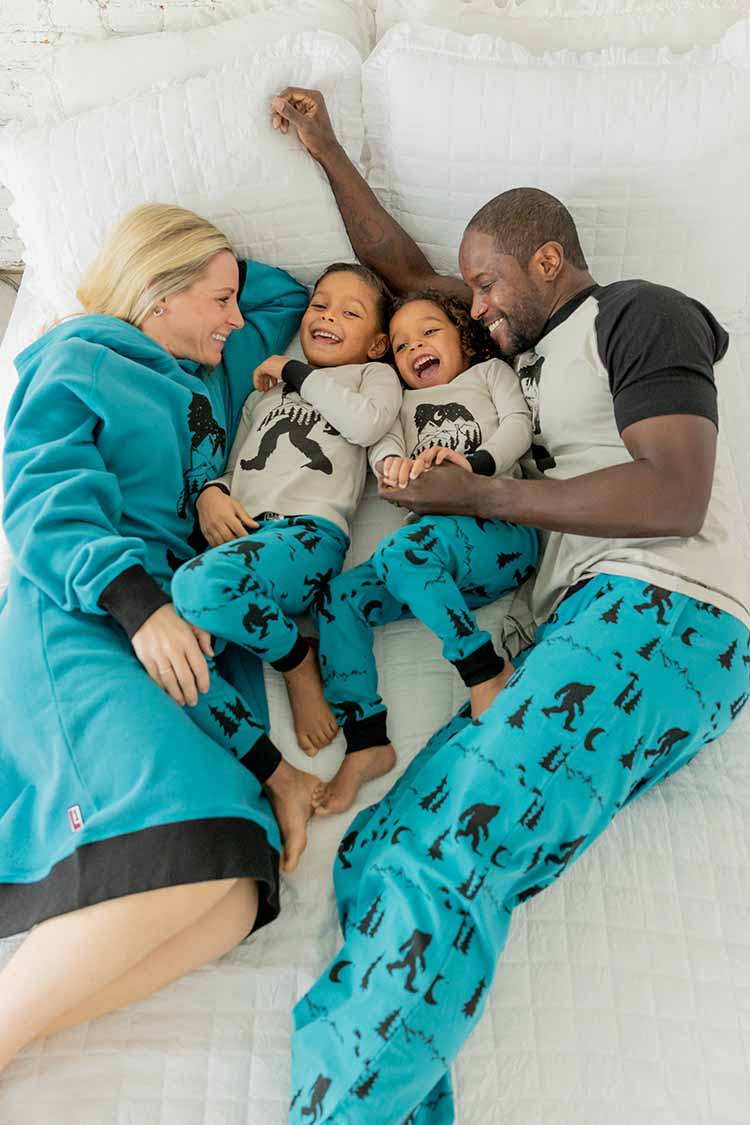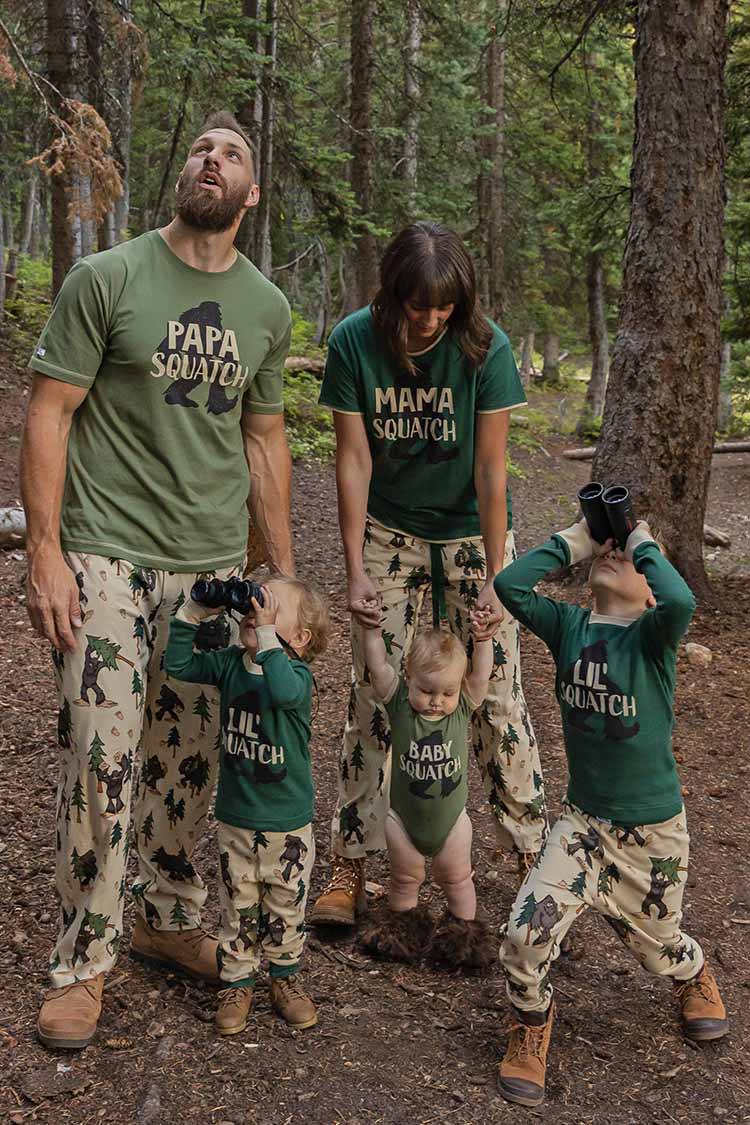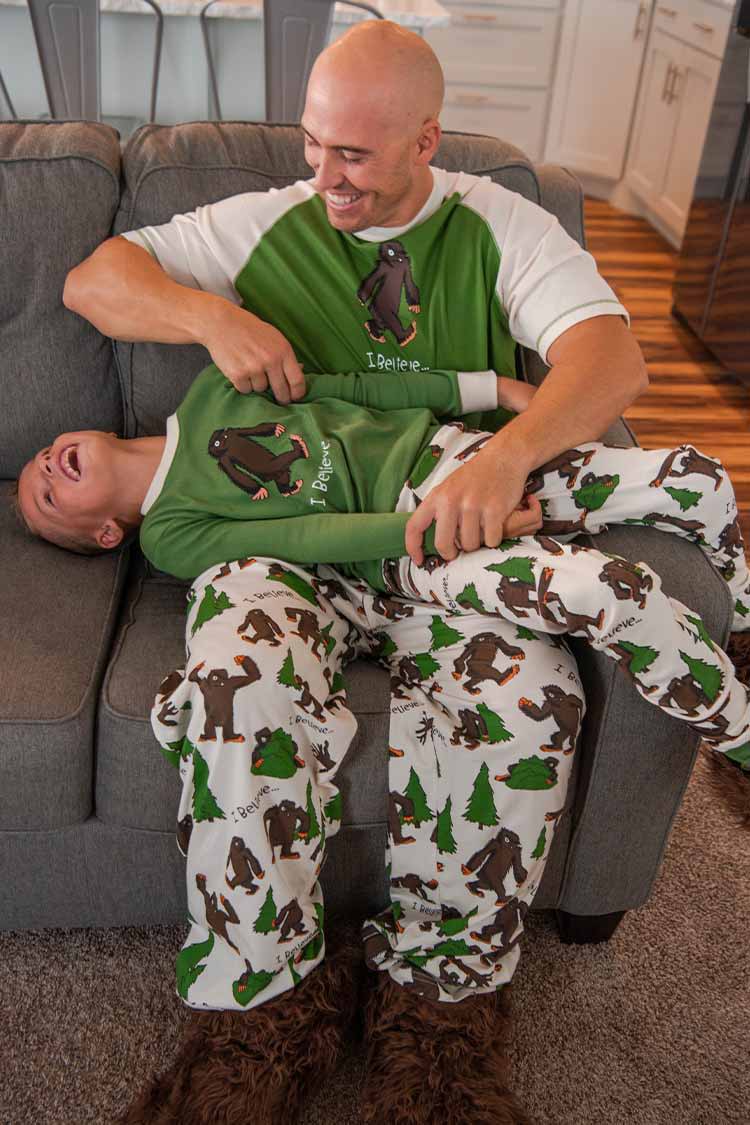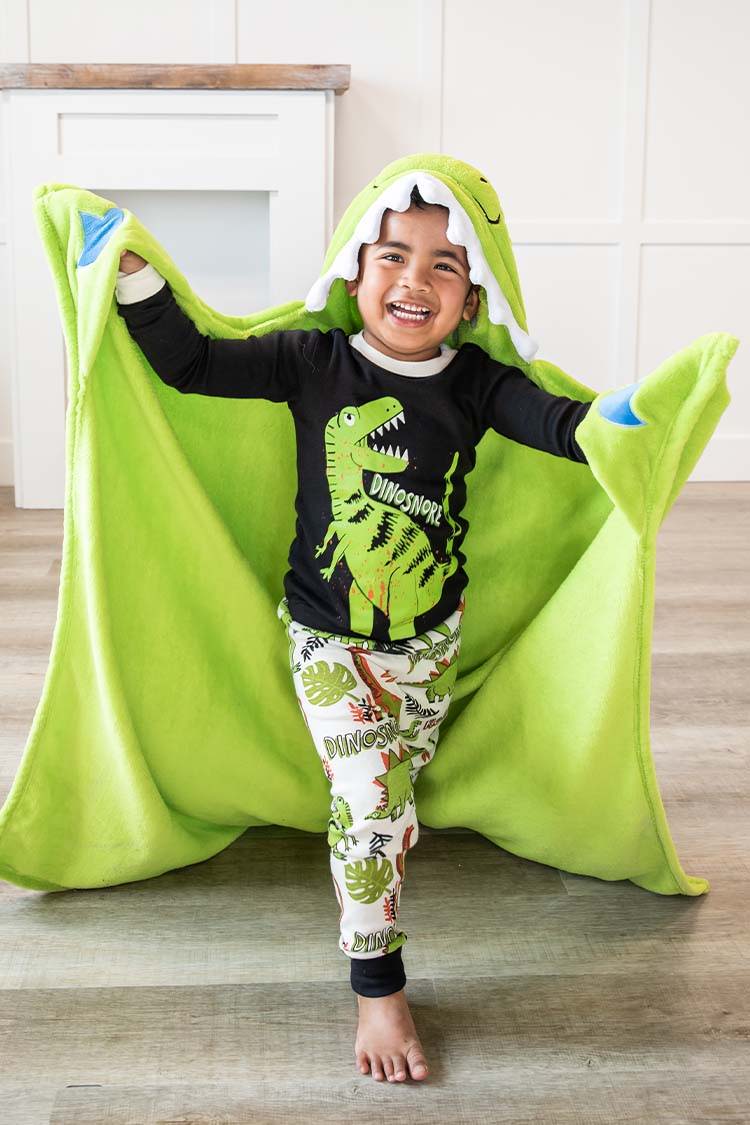 Dino Snore Pajamas & Gifts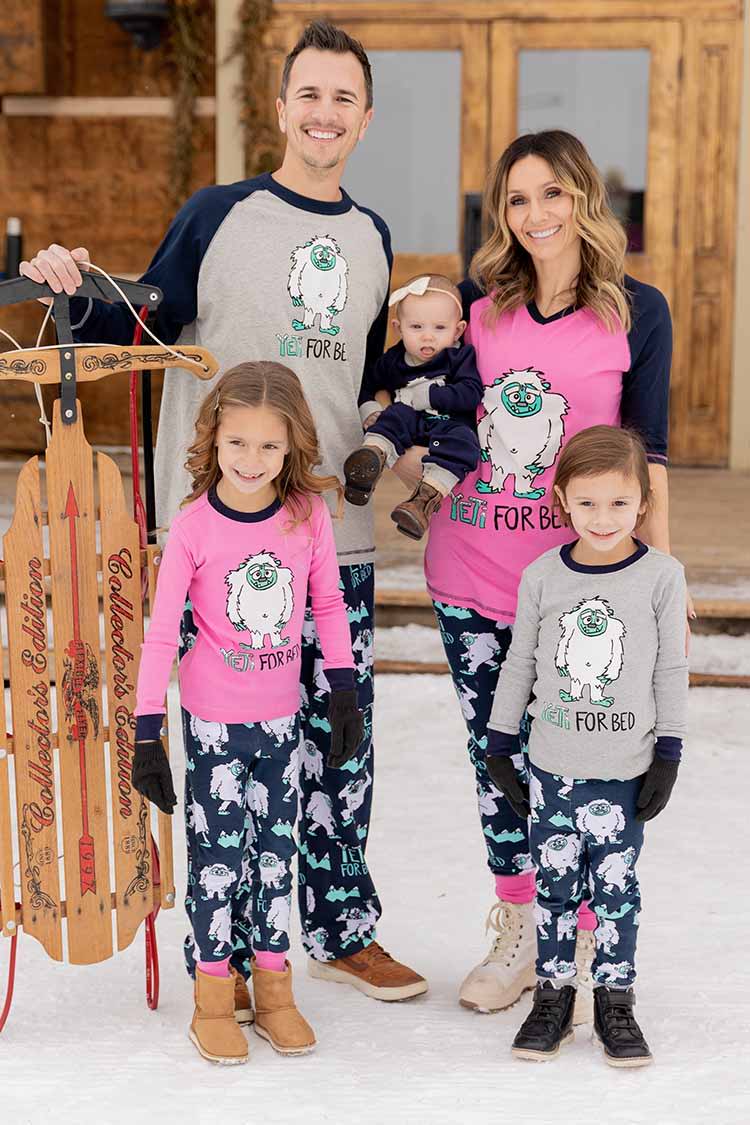 Yeti for Bed Pajamas & Gifts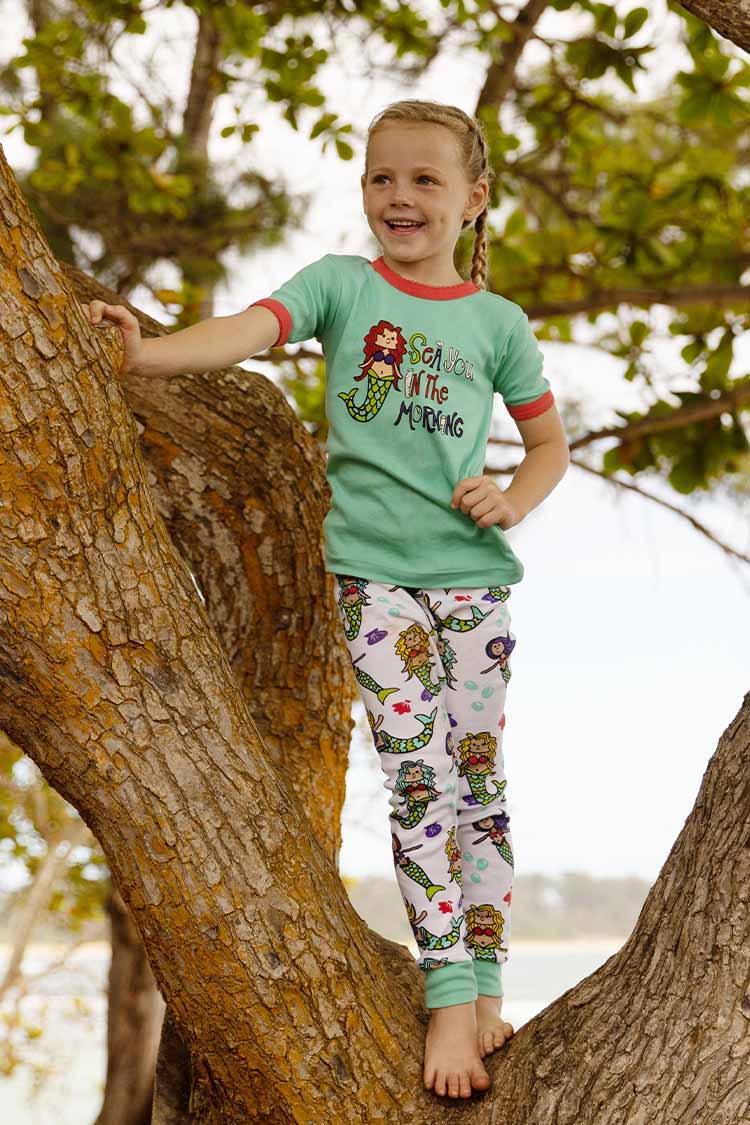 Mermaid Themed Pajamas & Gifts
Release The Cracken Collection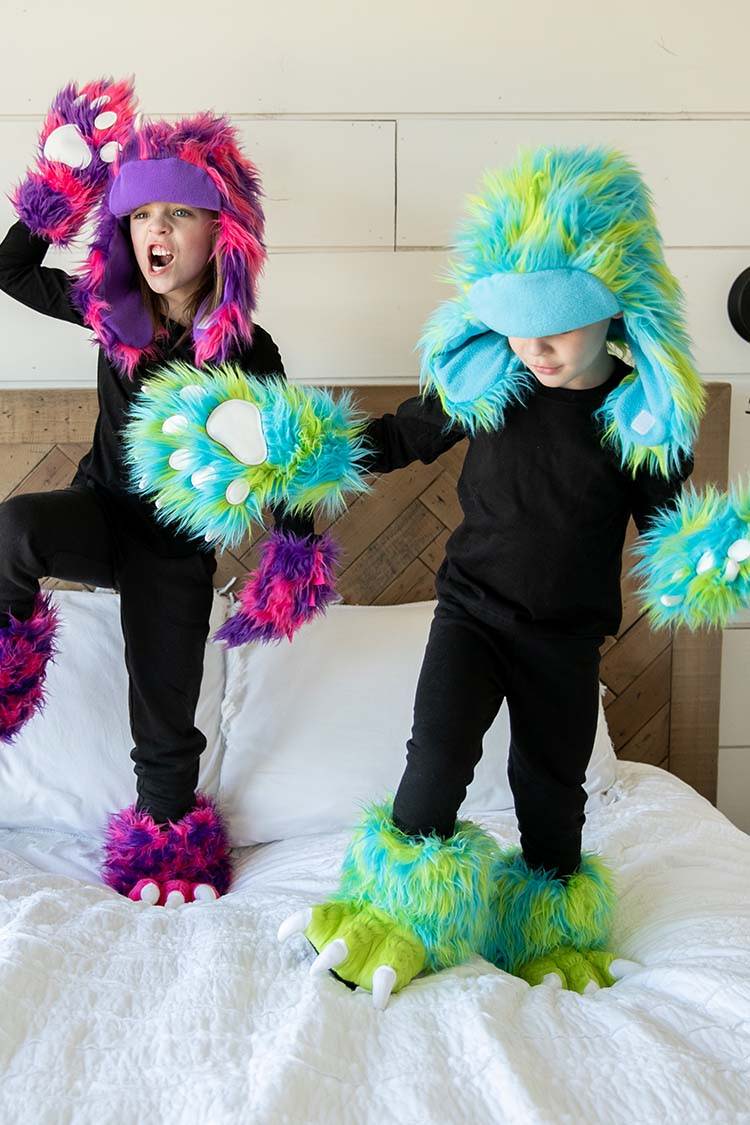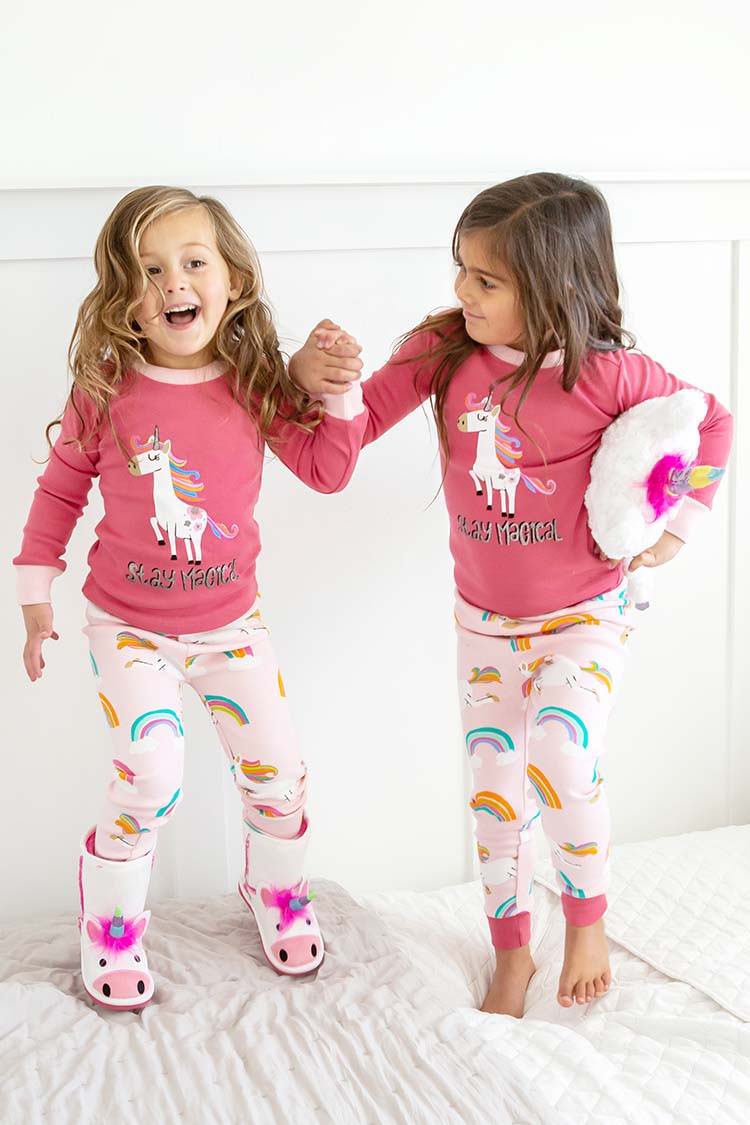 Unicorn Pajamas and Gifts
Fabled and mystical creatures have always been a hit with littles ones, carrying a love for them into adulthood. If you're a Bigfoot enthusiast or find yourself re-watching The Little Mermaid with the kids, then this Mystical Creature pajamas collection will fit you and your family as if by magic!
Do you believe? We've taken this theme and created the unicorn and bigfoot matching Mystical Creature pajamas. The Unicorn set has a dark blue and teal color scheme, with an all over unicorn and rainbow pattern. The Bigfoot pajama set is white and green with Bigfoot himself on the front! This collection also features something very cool—Bigfoot paw slippers! These big, fluffy slippers are great for the kids, or even Dad, to stomp around the house in. Make it Dad's holiday or a breakfast tradition for lasting family memories.
If your little ones are interested in monsters, our Monster Collection offers an assortment of funky, "outROARgeous" characters dreamed up by some monster loving folks here at LazyOne! For your babies, we offer two Infant Creeper Onesie options. The grey and teal colors of the boy's Monster in the Morning set features a three-eyed horned monster. The girl's pink and brown onesie features the same design, but with a different monster with cute little eyelashes. A hooded blanket, with the three-eyed monster's furry face on the hood, fits on like a cloak with hand pockets in the corners for your child to "become" a monster!
Our matching Mystical Creature pajamas are totally "elf-tastic" in the Have Your Elf A Merry Christmas Collection, with the grey, black, and red colorway in adult and kid's sets! From Dad to the family dog, get the family suited up in these fun and comfy matching PJs! This set also includes a soft sherpa throw blankets, bathrobes for Mom and Dad, and bomber caps for a look totally from the North Pole! Maybe these will remind you to get that Elf on the Shelf in a new position (this means you, Mom and Dad!).
All seen as magical in one way or another, our cheeky Gnome, magical Mermaid, and Unicorn collections help unlock your kid's imaginations! Spark your little ones' minds with these collections, fit to wear around the holidays and all year long. If you have questions about our Mystical Creature pajama sets, please feel free to contact us!