Mountain Bear Family Matching Pajamas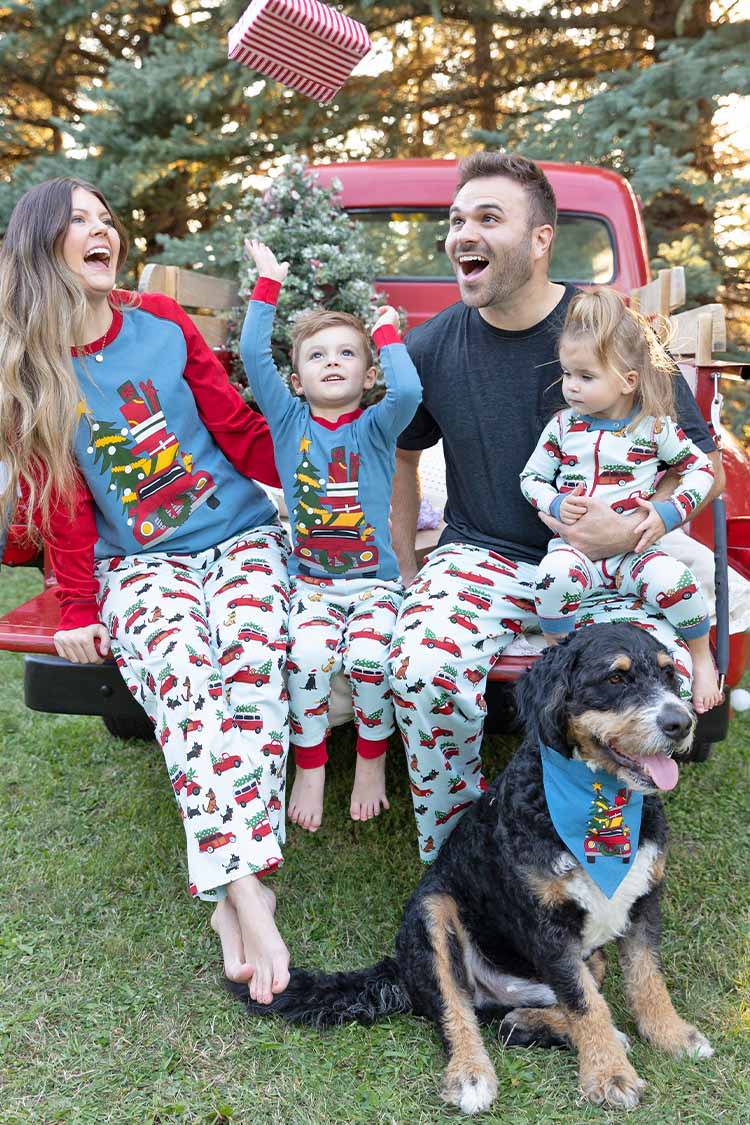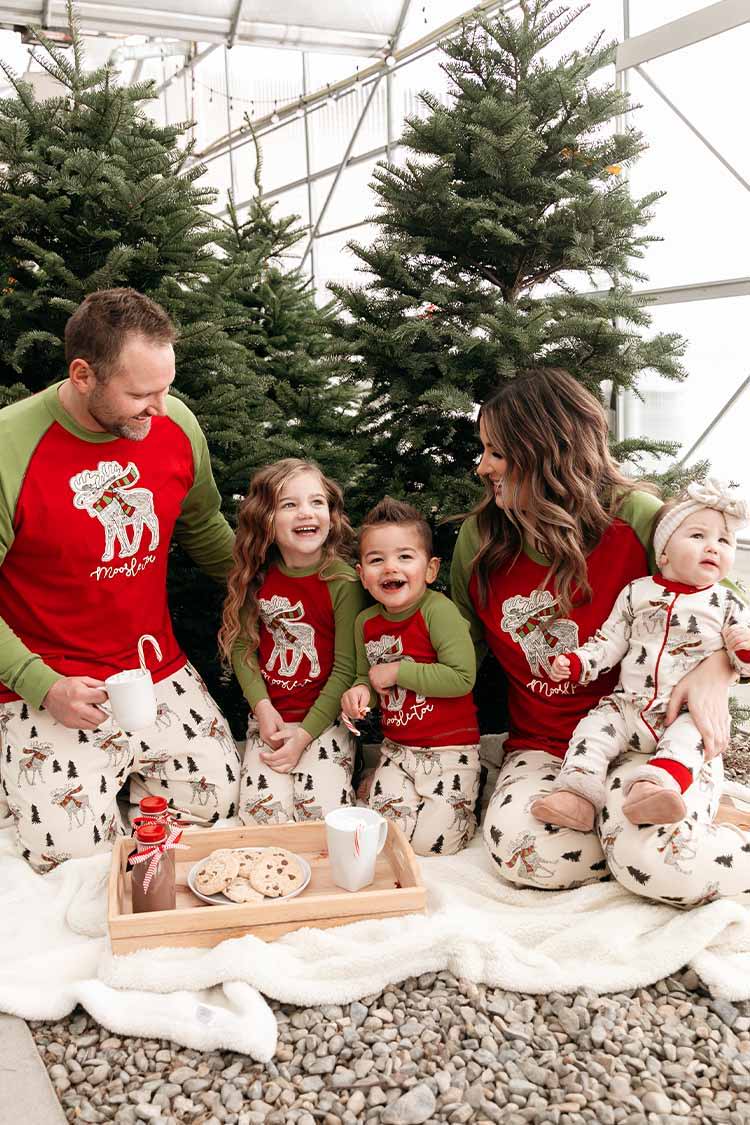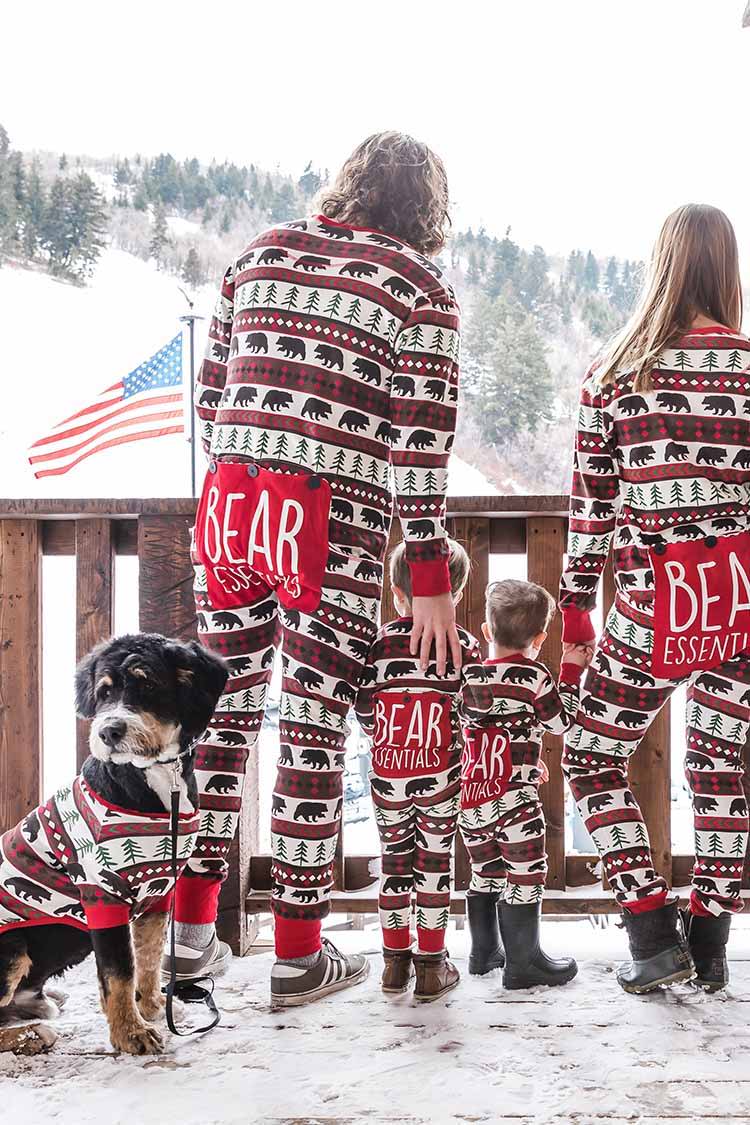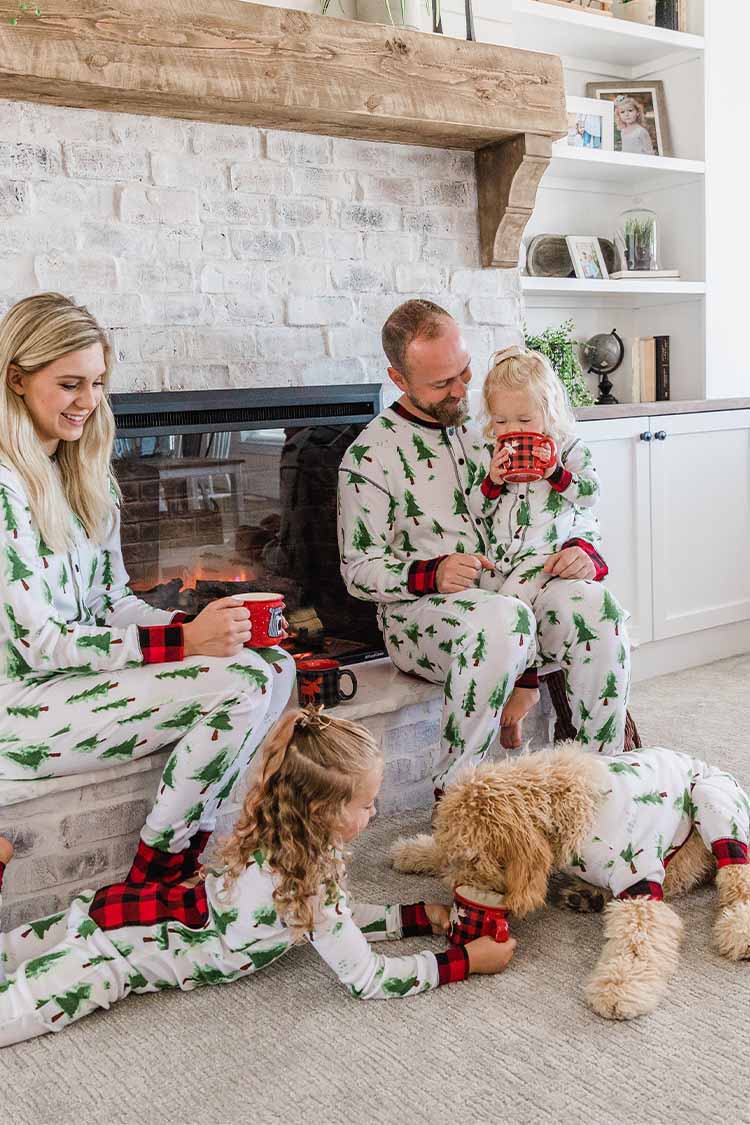 Canada Family Matching Pajamas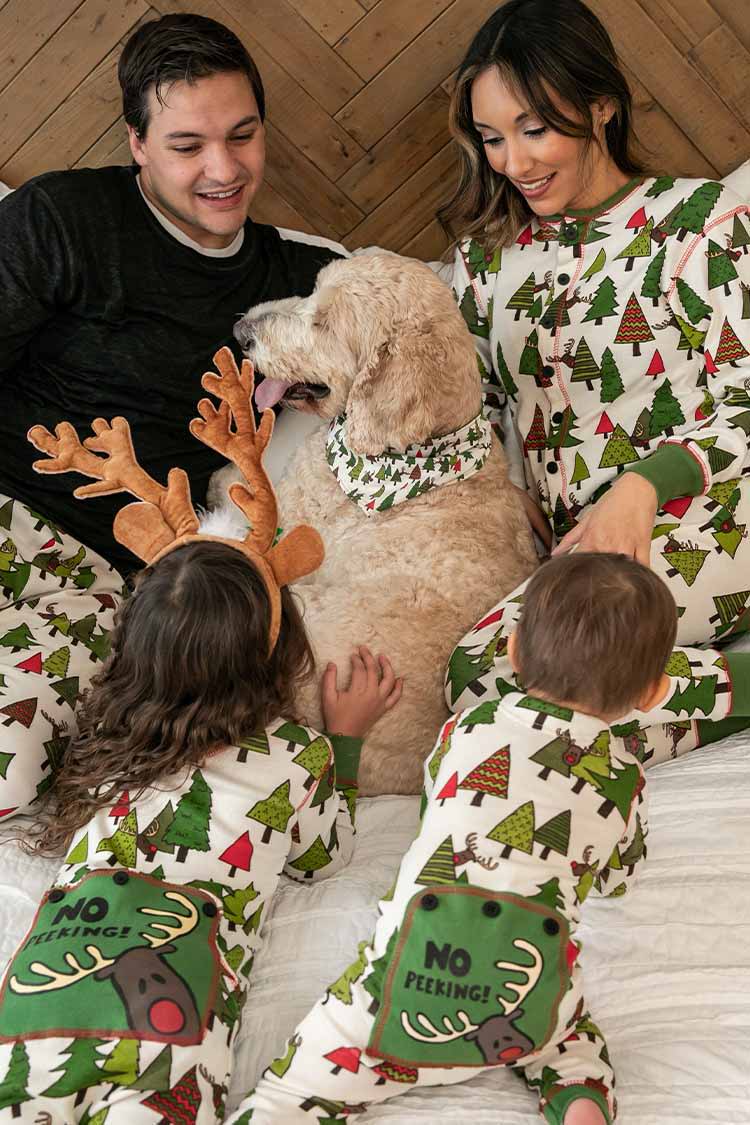 No Peeking Christmas Pajamas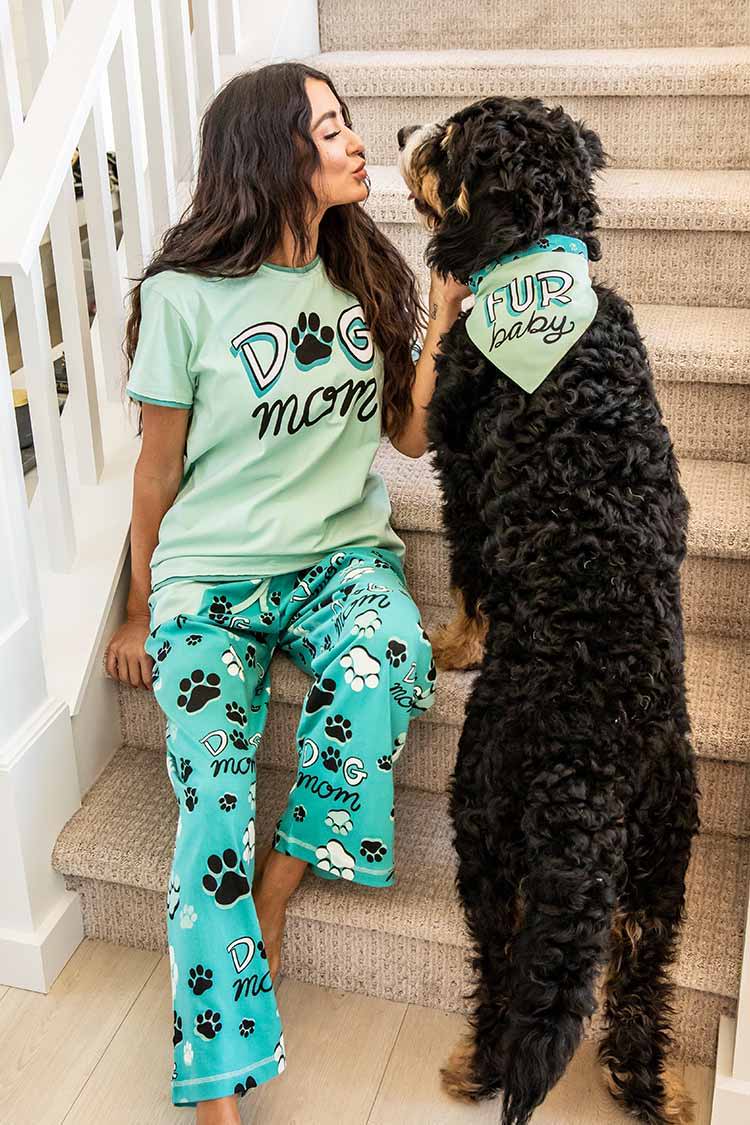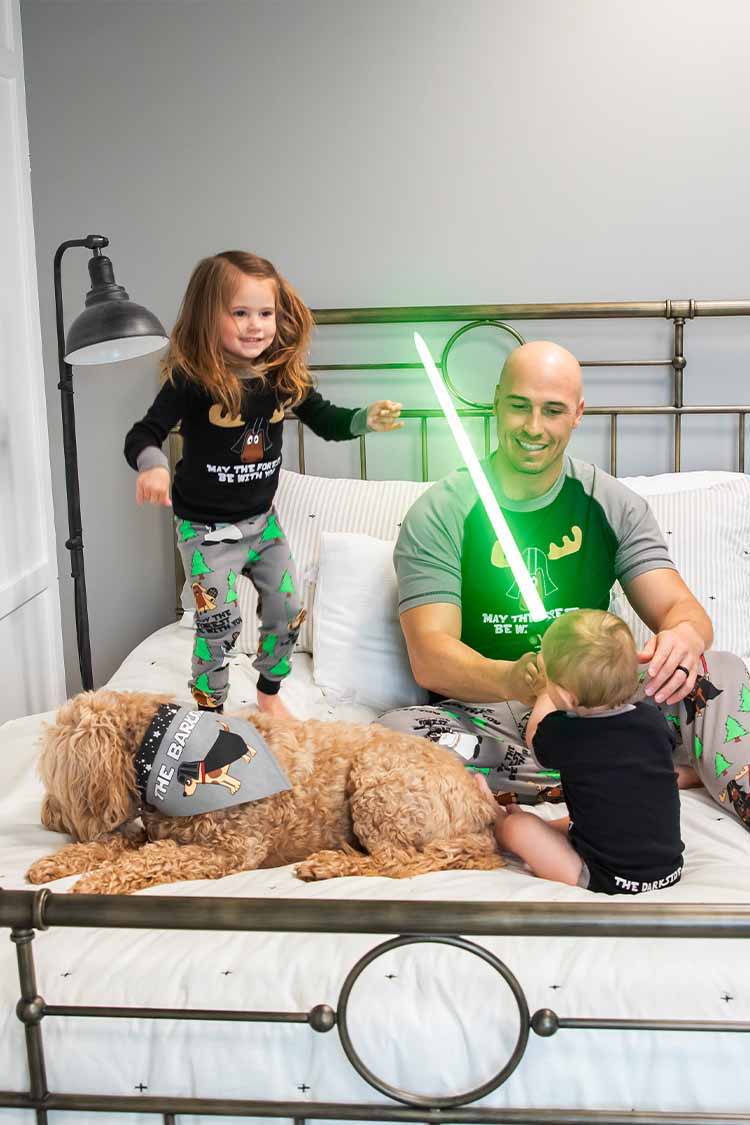 Forest Be With You Pajamas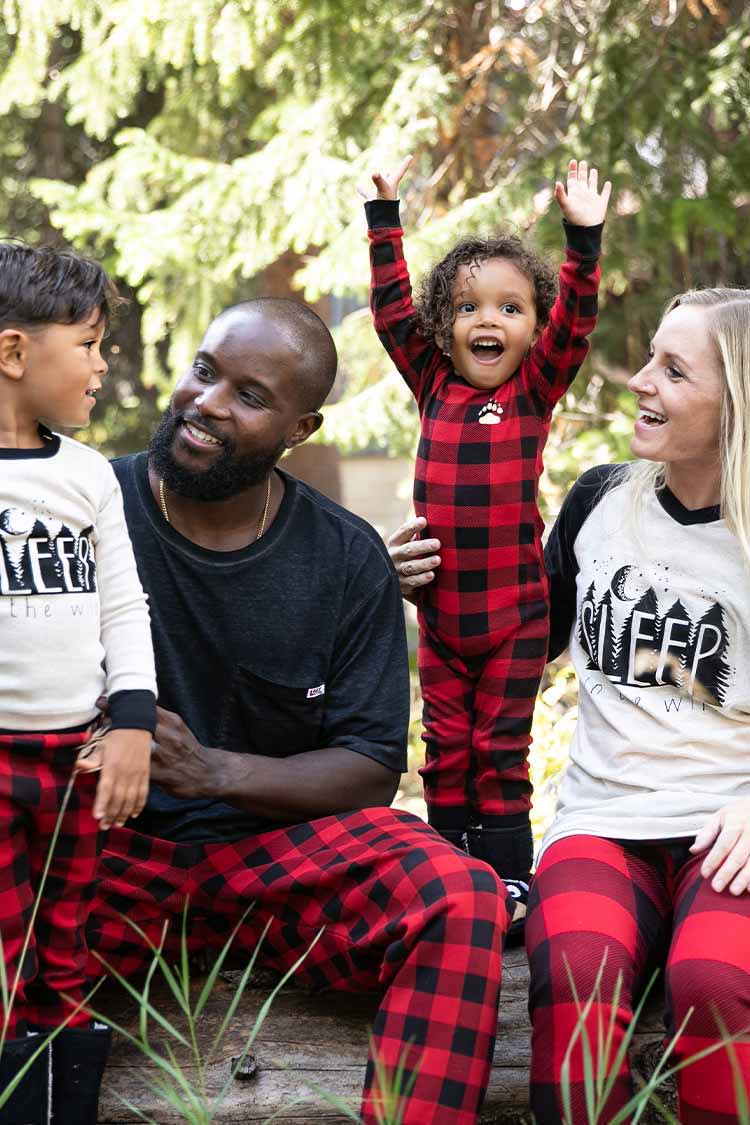 Sleep Wild Matching Family Pajamas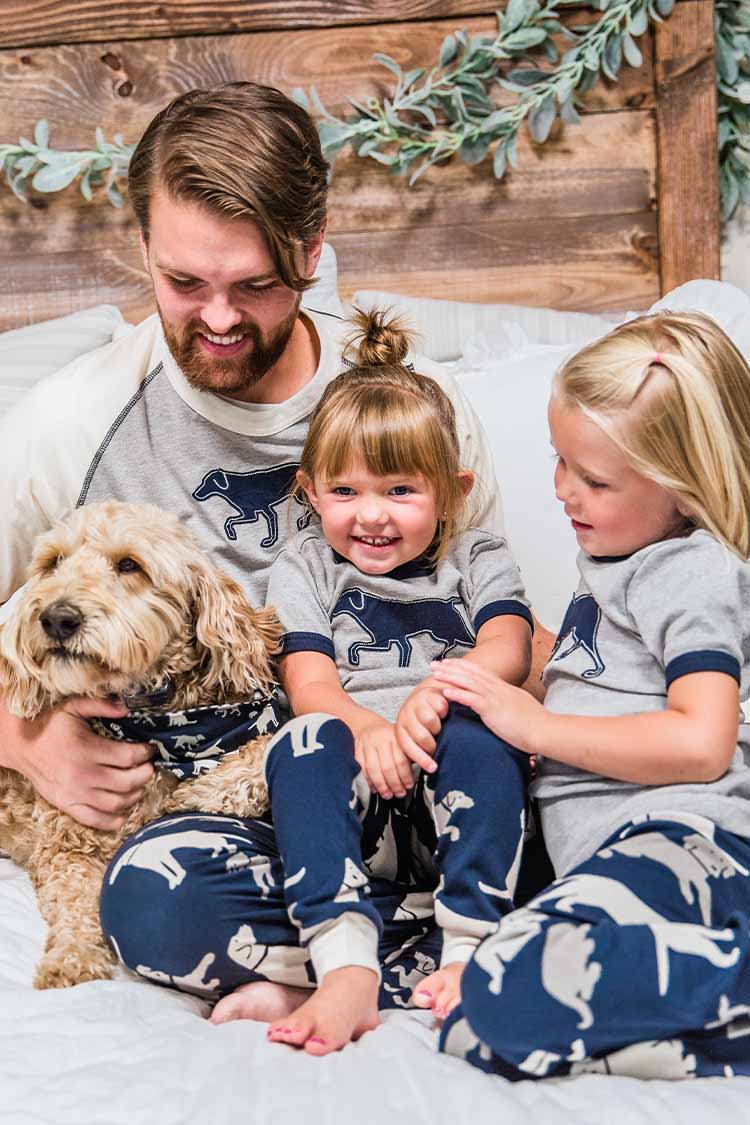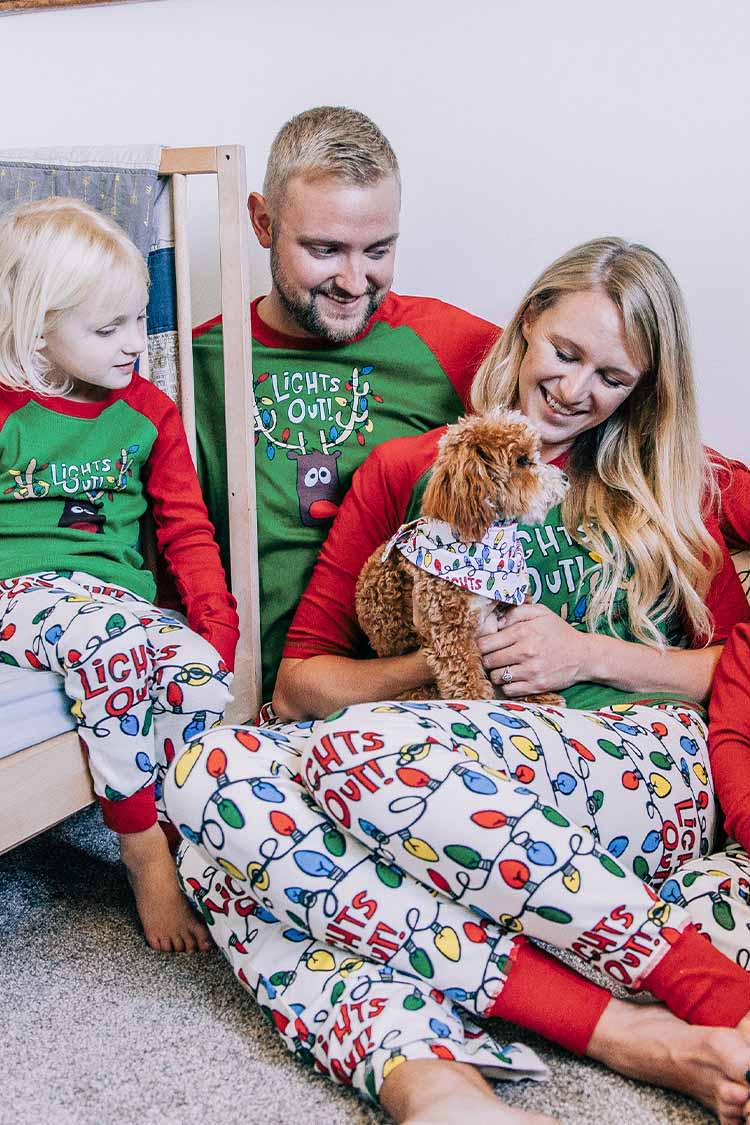 Lights Out Christmas PJ's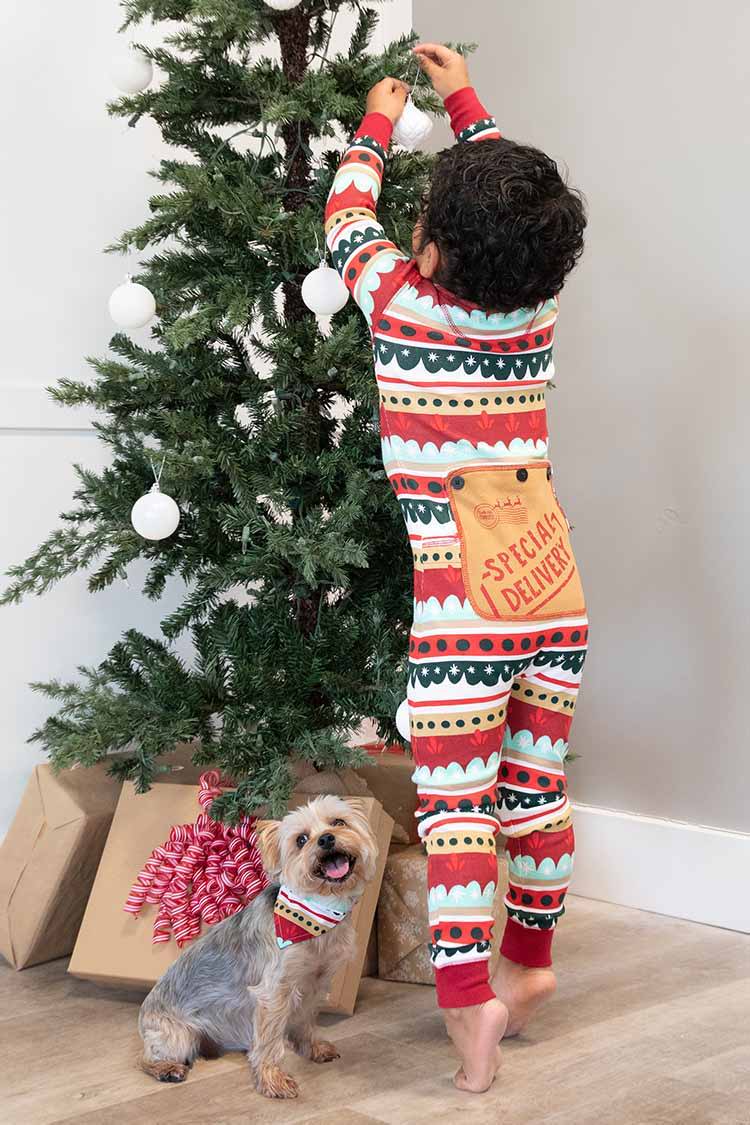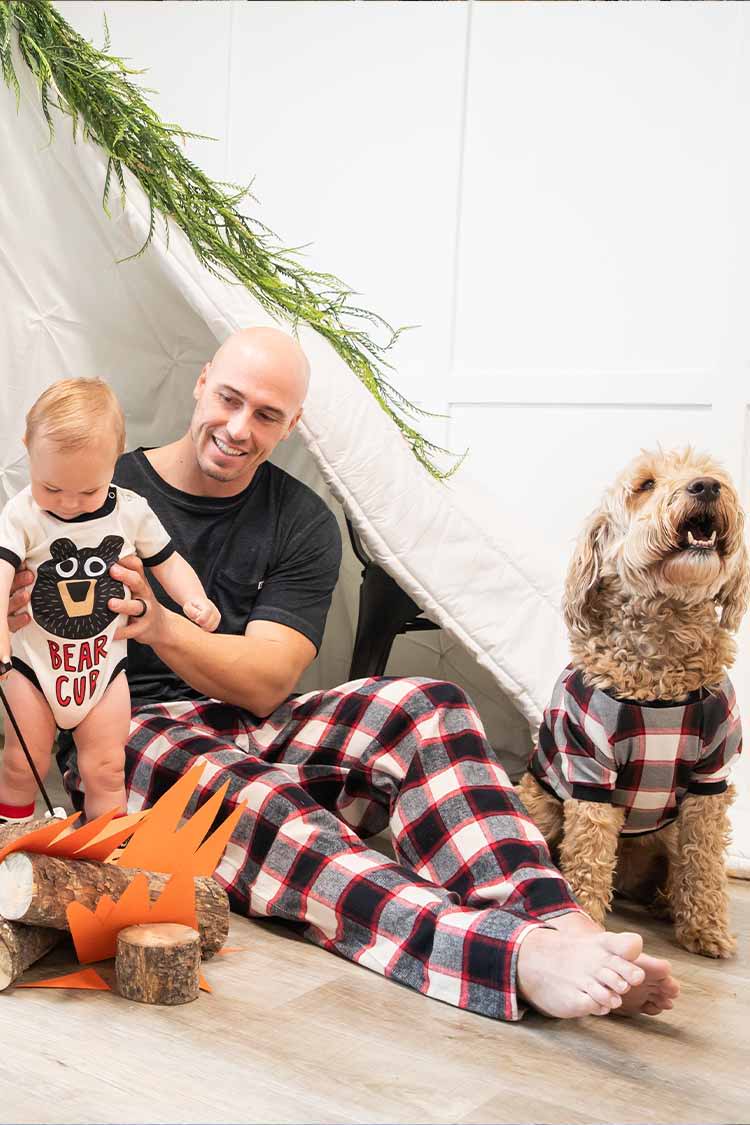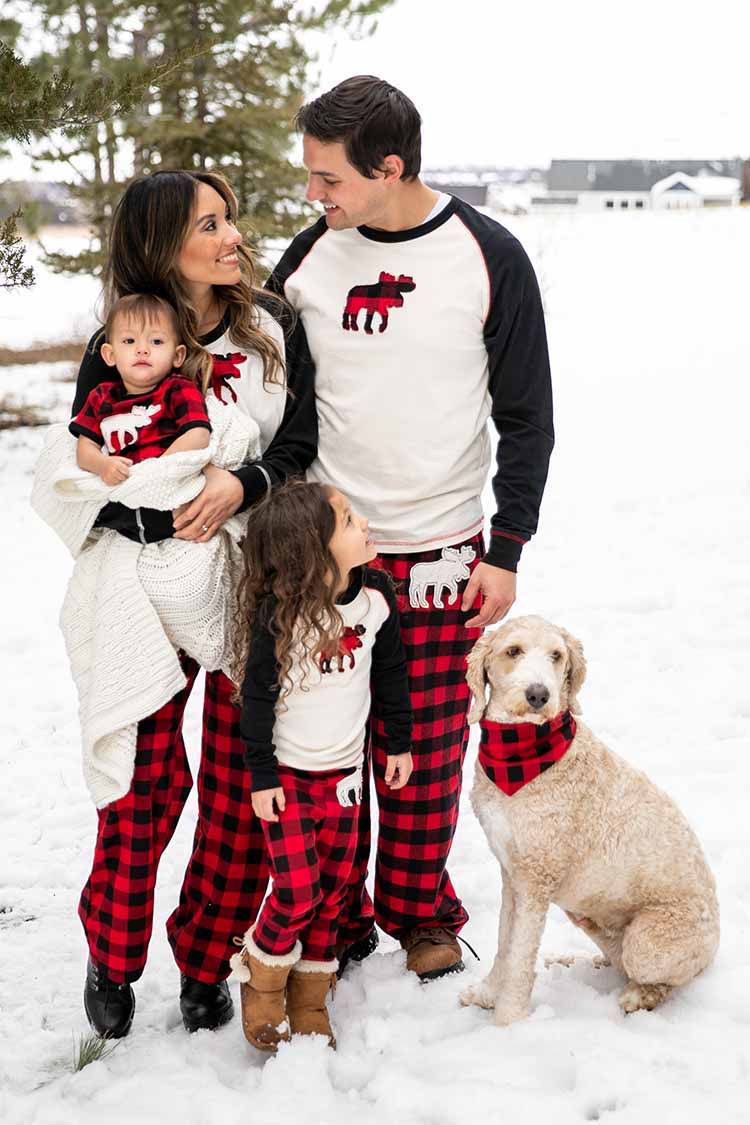 Moose Plaid Family Matching PJ's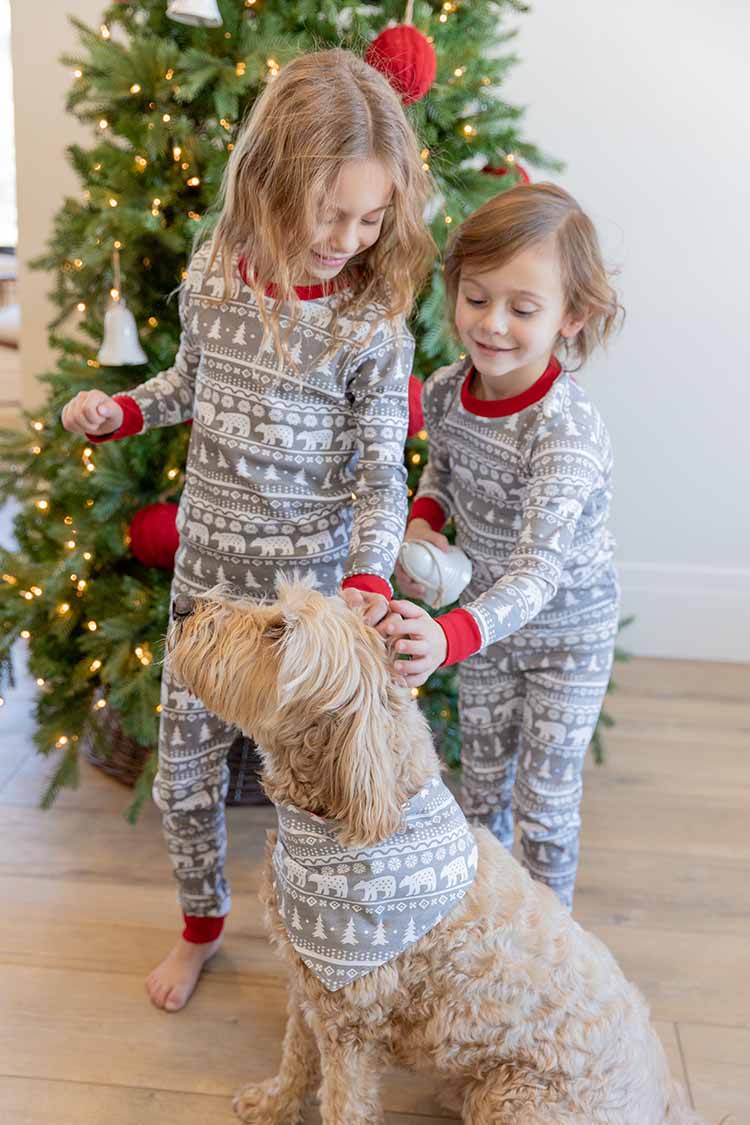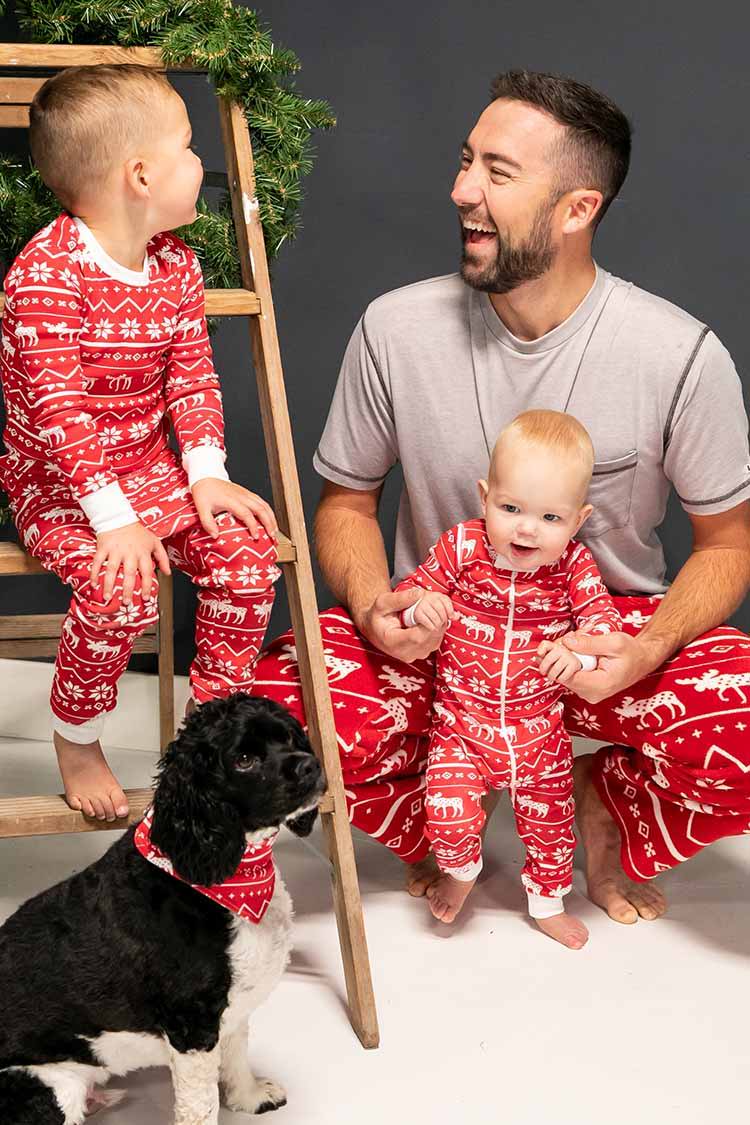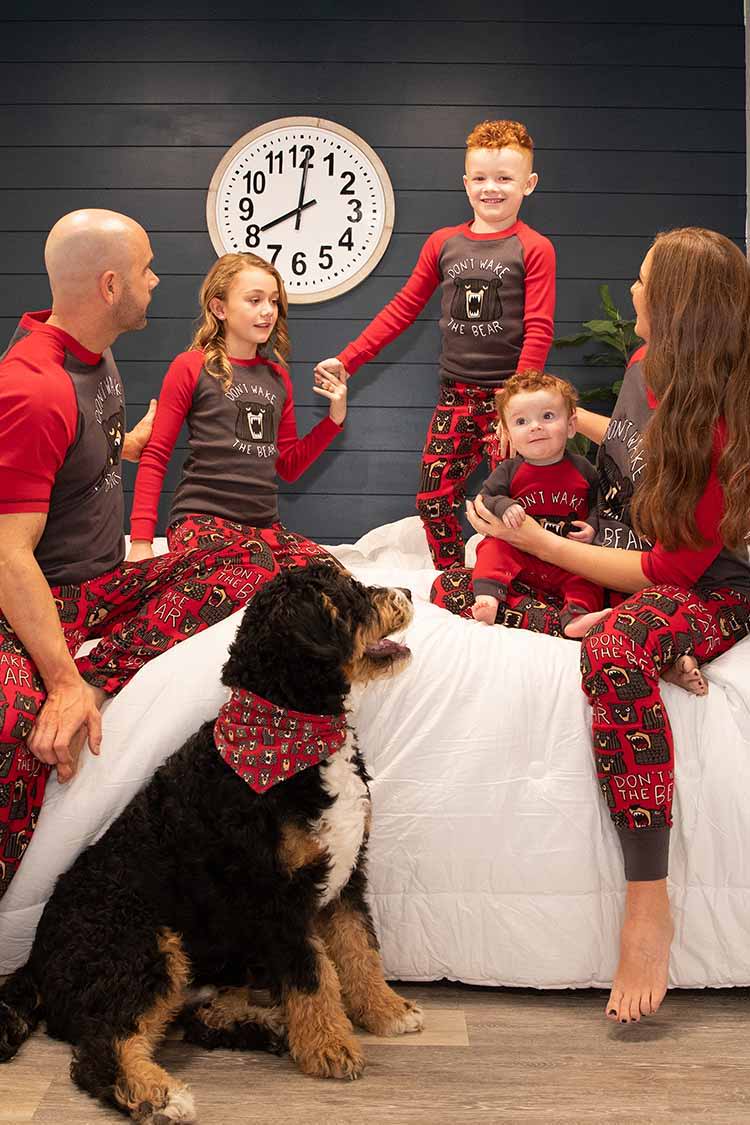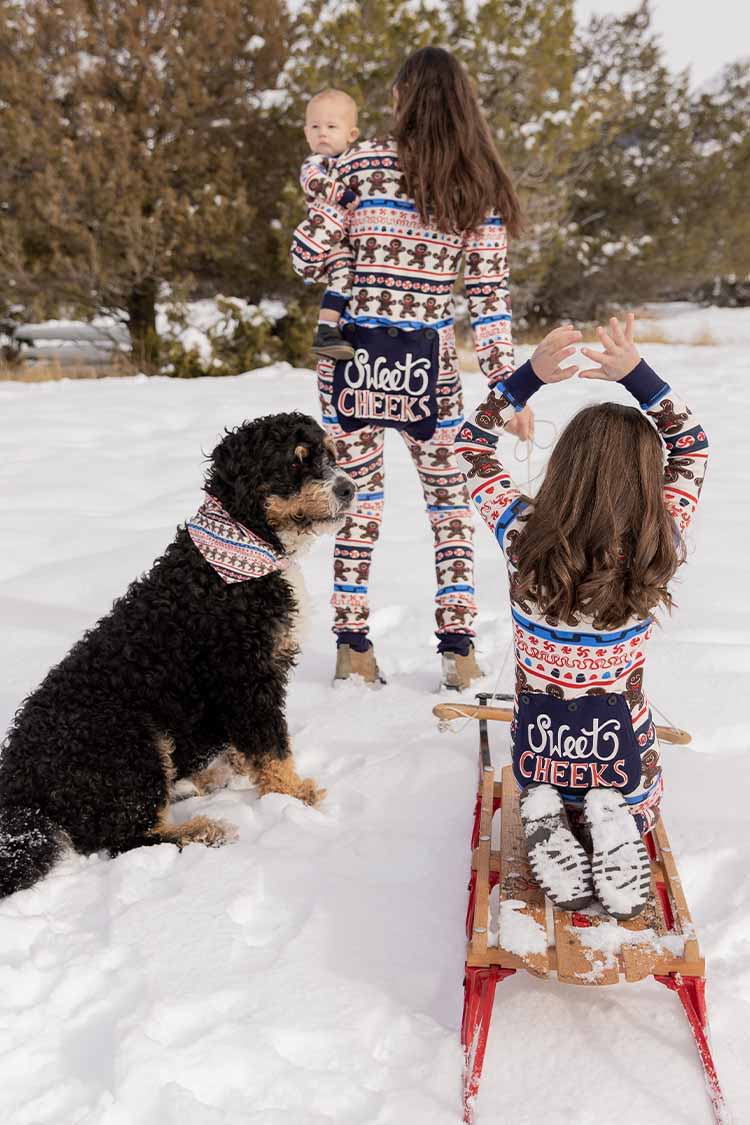 Sweet Cheeks Onesie Pajamas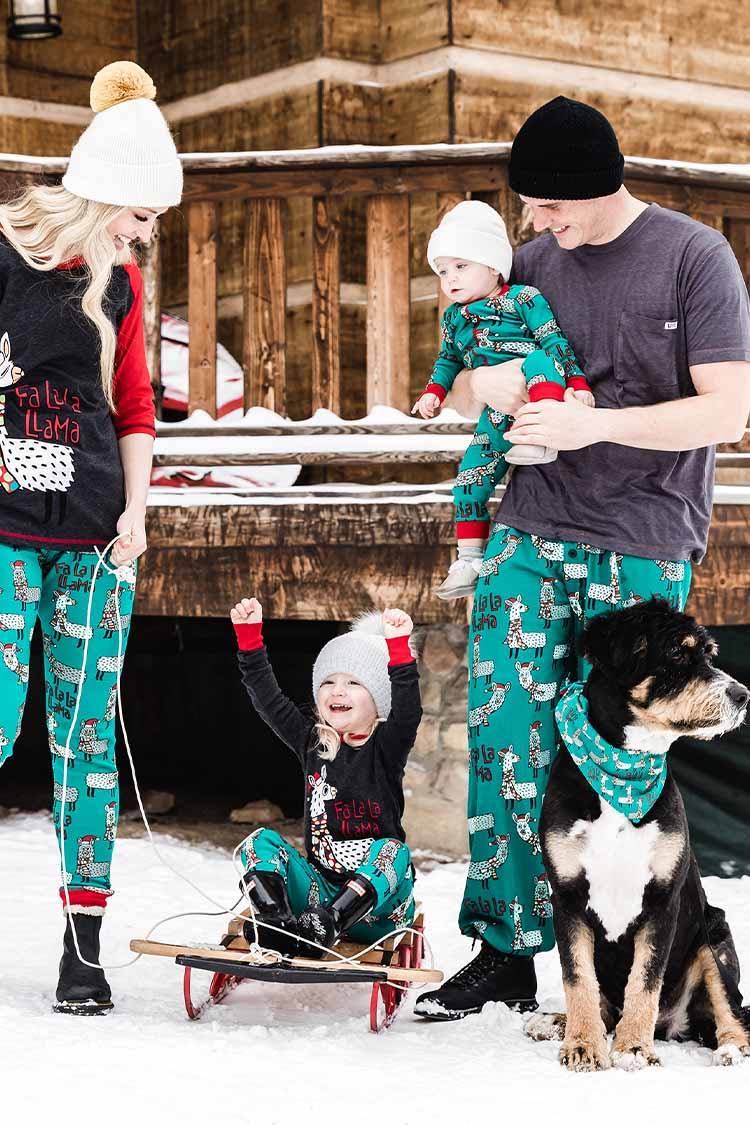 So, you've got the family in matching pajamas during the holiday season. Have you ever thought, "What about matching family pajamas for me and my dog?" Get your pup in on the matching fun with our Dog Onesie Flapjacks. In so many different styles, the best looks for your family pajama and pooch are plentiful. What we're really saying is you might have a hard time choosing just one matching set!
You might be wondering how a onesie will work for your dog, especially if they need to go to the bathroom! All of our dog onesies are cut off at the middle chest and back legs to form an open area. While the fabric loops around the lower back legs, your dog's stomach and butt will be exposed. This way, bathroom time isn't hindered! Plus, it's functional and can be worn all day, not just in pictures. They're easy to slip on and off by pulling over the dog's head and onto each leg. They're ideal for dogs with short hair that could use an extra layer of warmth during the winter; however, fluffy dogs look "pup-a-riffic" in them, too! Sizes are in relation to your dog's length, so be sure to check our handy Dog Onesie sizing guide before making a purchase.
We offer many great matching dog pajamas that your pup will give four paws! When you think about classic pajamas, you may think of ticking stripes. This vintage look makes for an excellent matching pajama collection. For humans, the Ticking Bear Collection is offered in white with blue stripes for both the tops and bottoms. For your pup, the same pattern is replicated with blue cuffs. For our best-selling Family Bear Collection, your pooch gets to play a part too! This dog onesie features an all over bear pattern in black and white with black cuffs. If you're loving the lumberjack plaid look, then the Bear Cheeks Plaid Collection is the "beary" one for you and your pup. Match together in red and black checkered plaid to be all the rage at holiday parties or year round! The Moose Fair Isle Collection offers a dog onesie with alternating moose, snowflakes, and design elements that are very popular around Christmas time, and year round. The red, white, grey, and blue colors will bring out the festivity in your family Christmas pajamas photos!
When you consider matching family pajamas, always make sure to include the whole family! Find the "puptastic" matching PJs for you and your dog right here. Or you can view all Family Matching Pajamas. If you have any questions about our matching dog pajamas, please feel free to contact us!