Matching Family Pajamas, PJ Sets, and Collections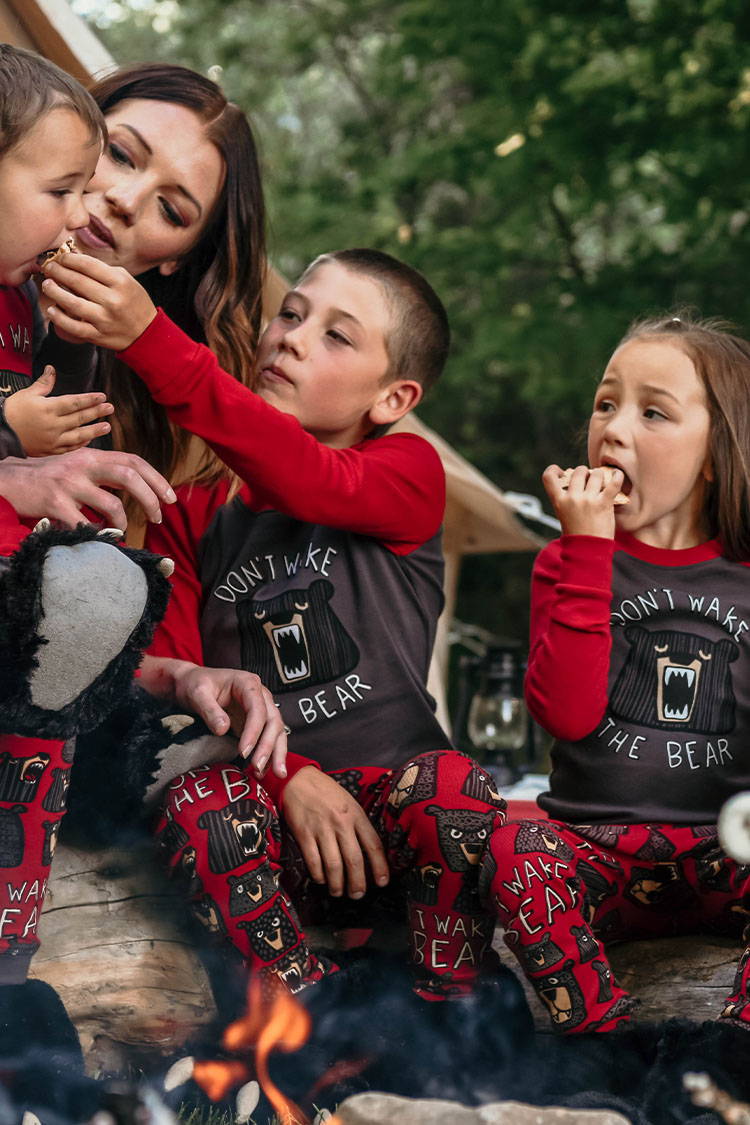 Matching Christmas Pajamas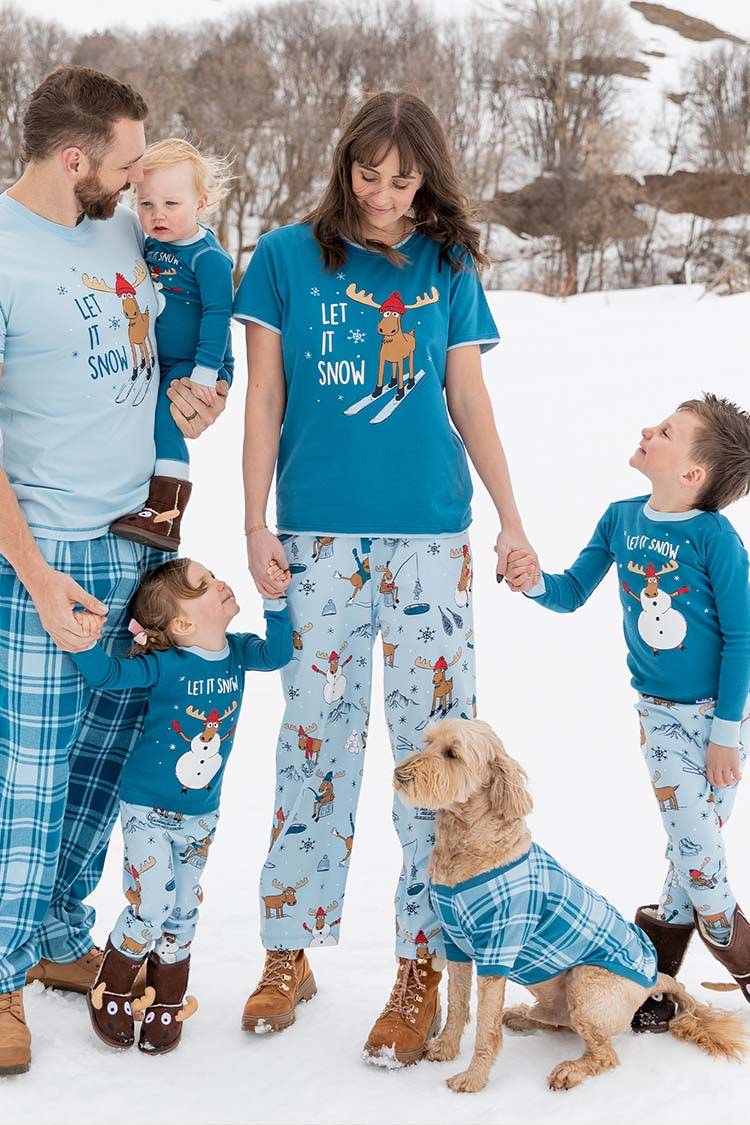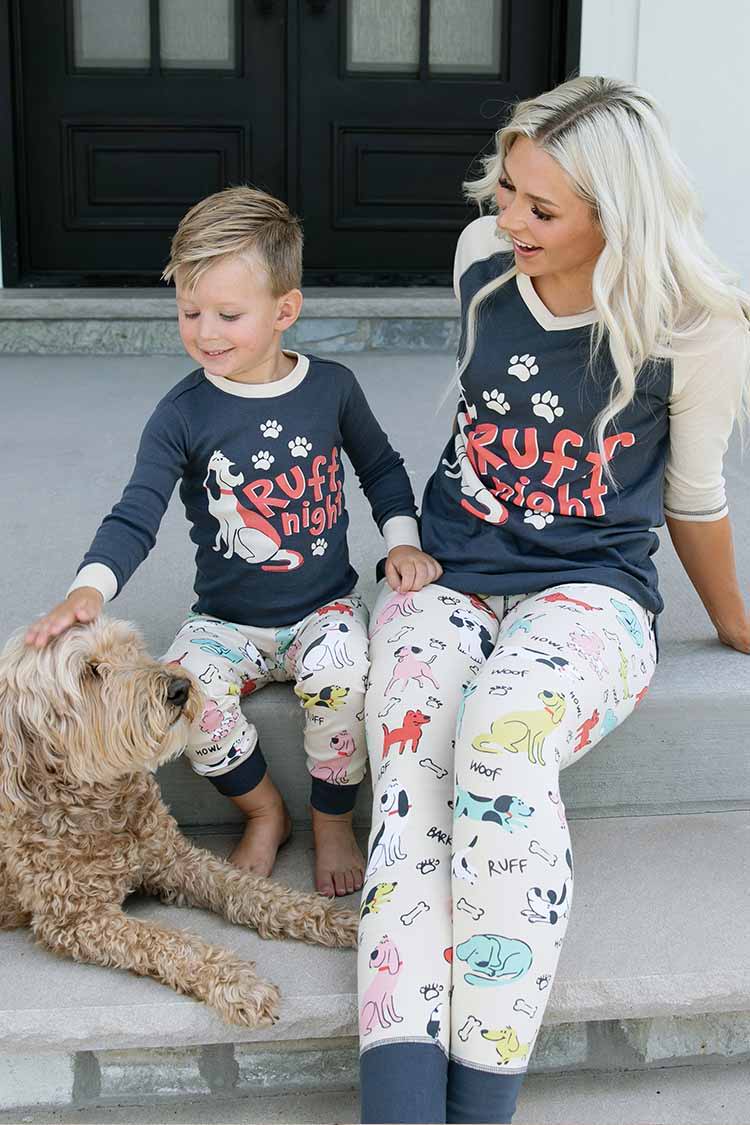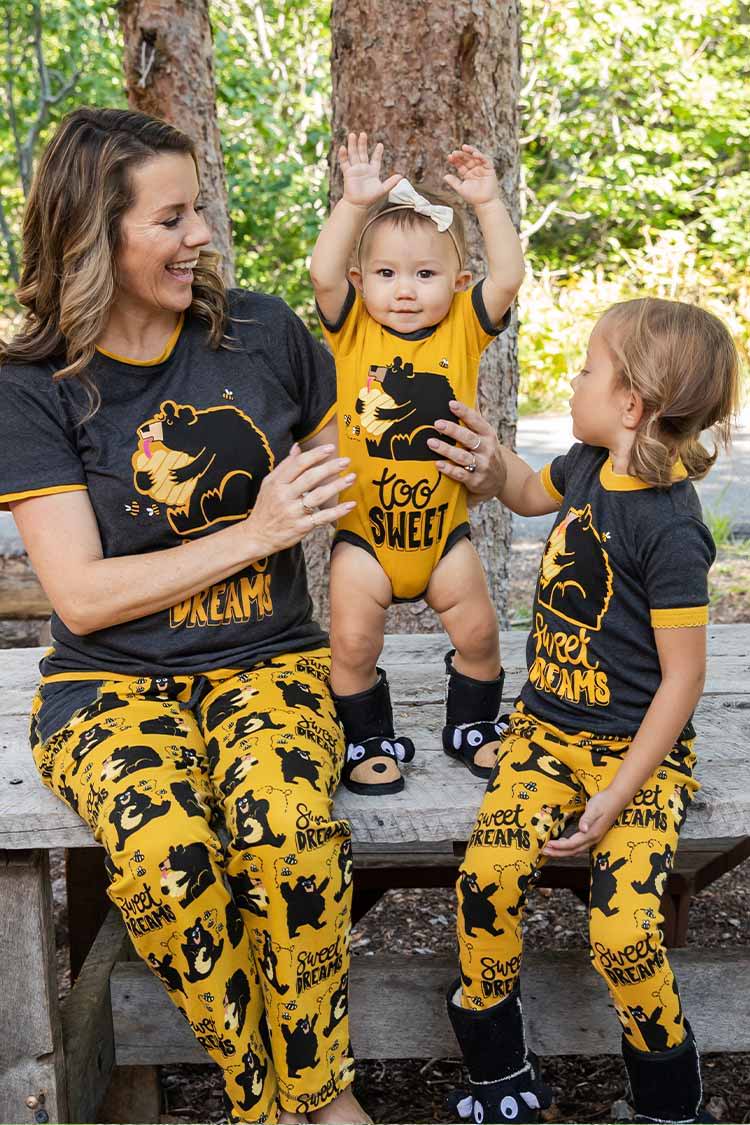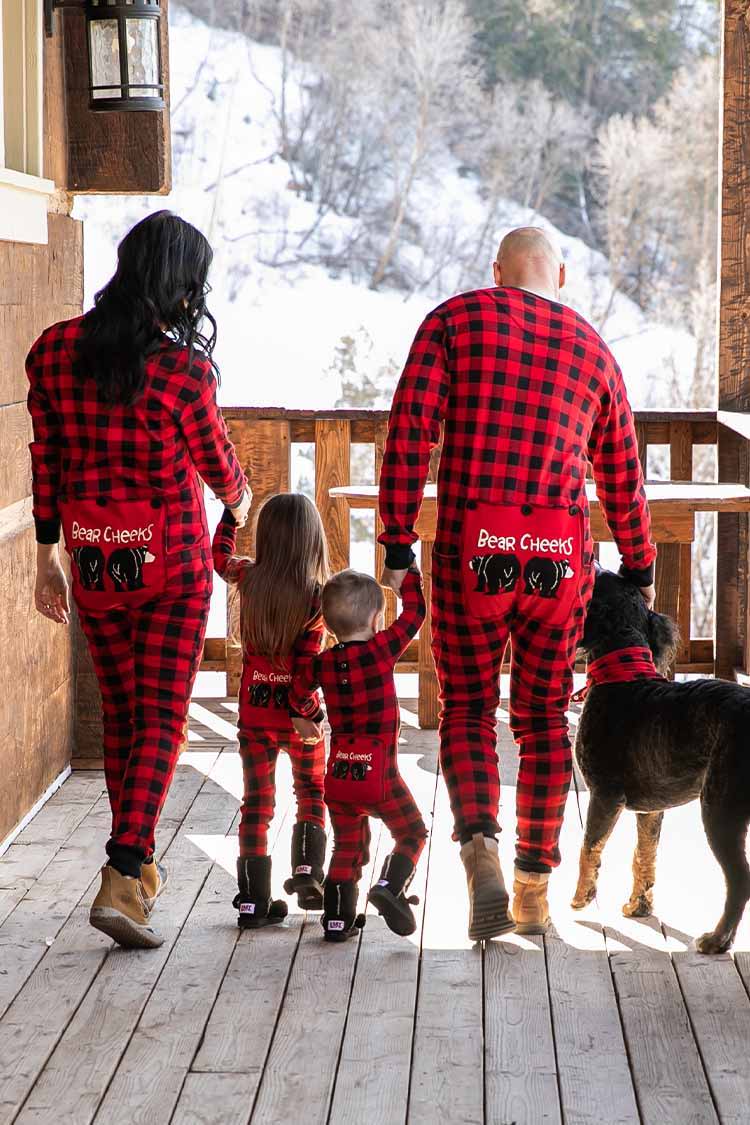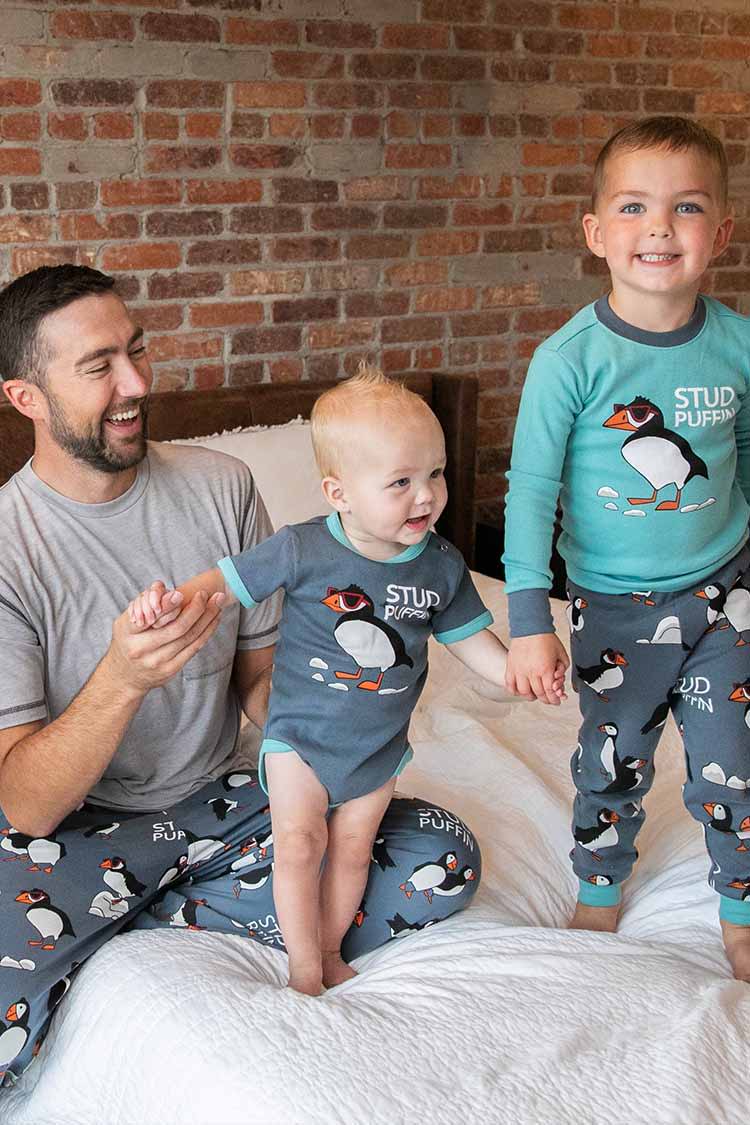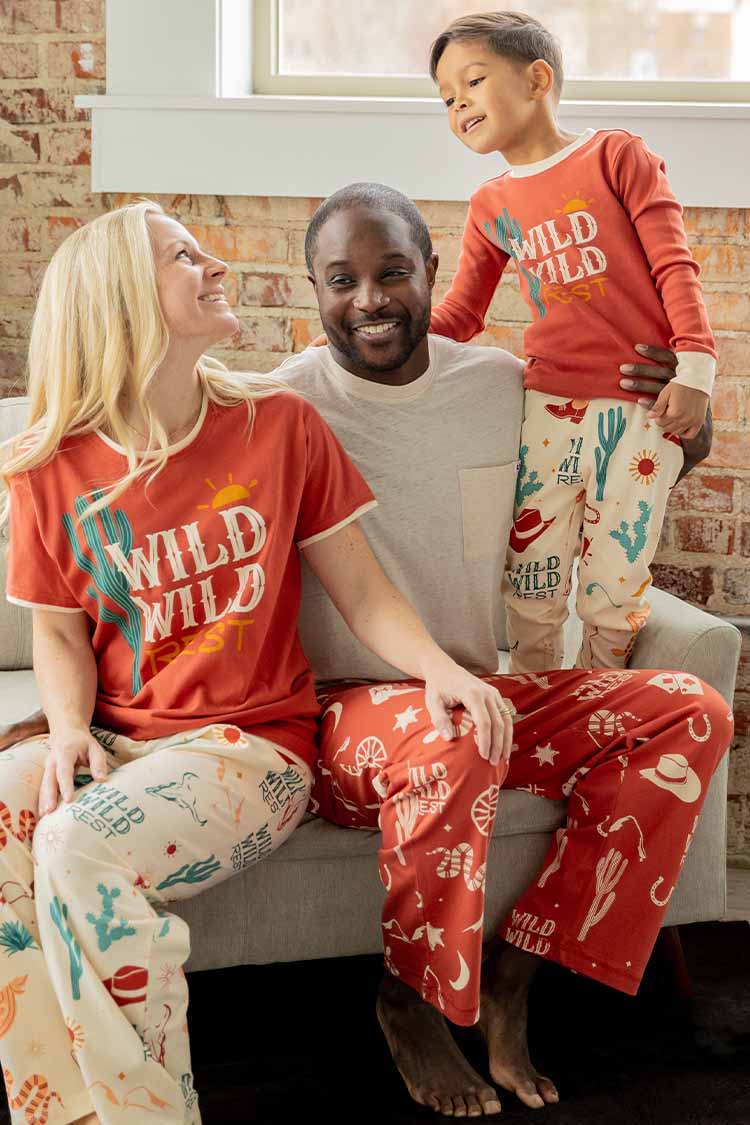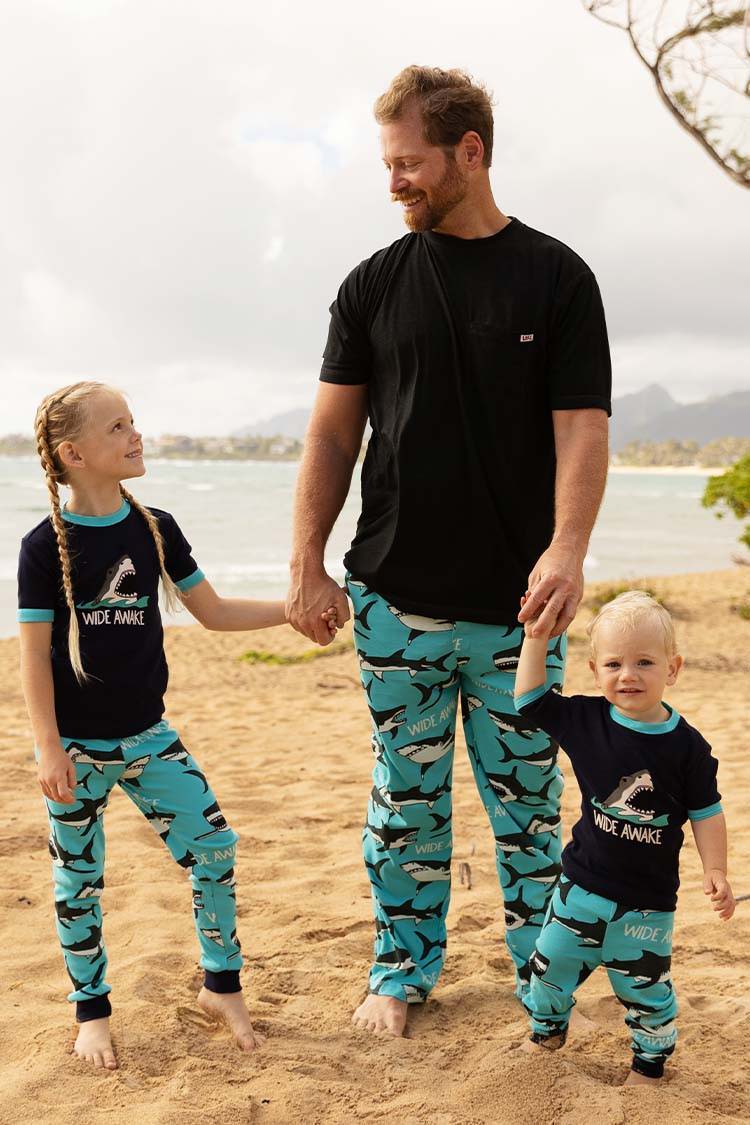 Matching Ocean Themed Pajamas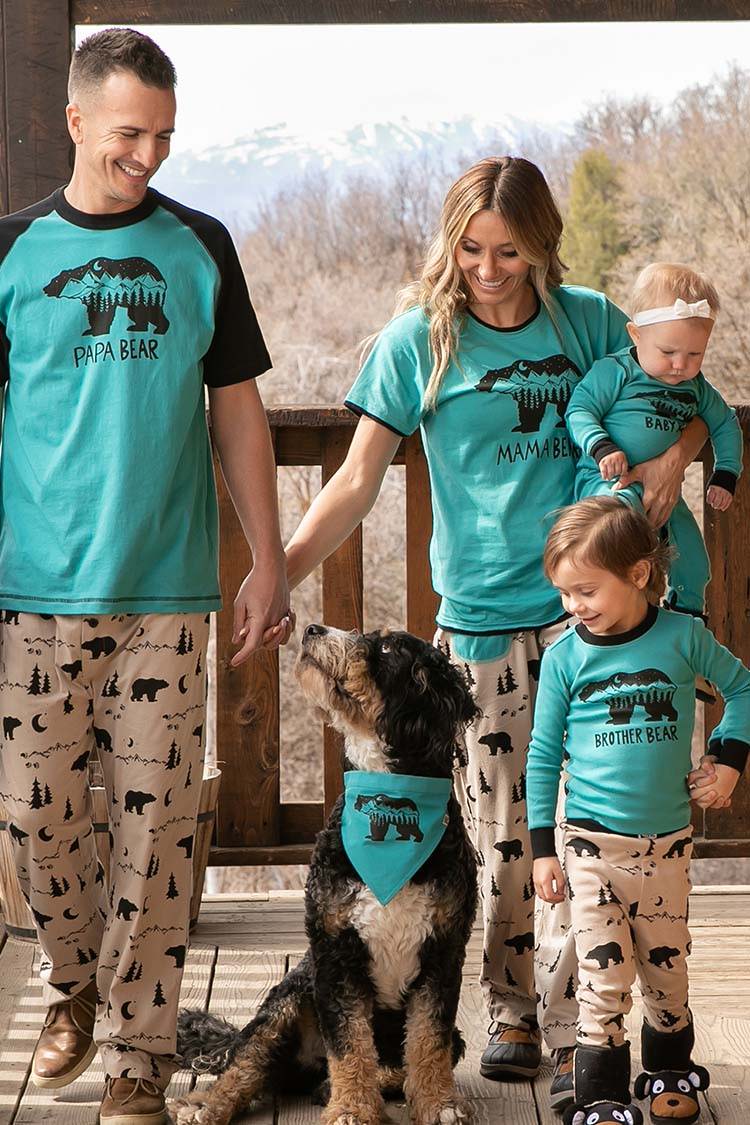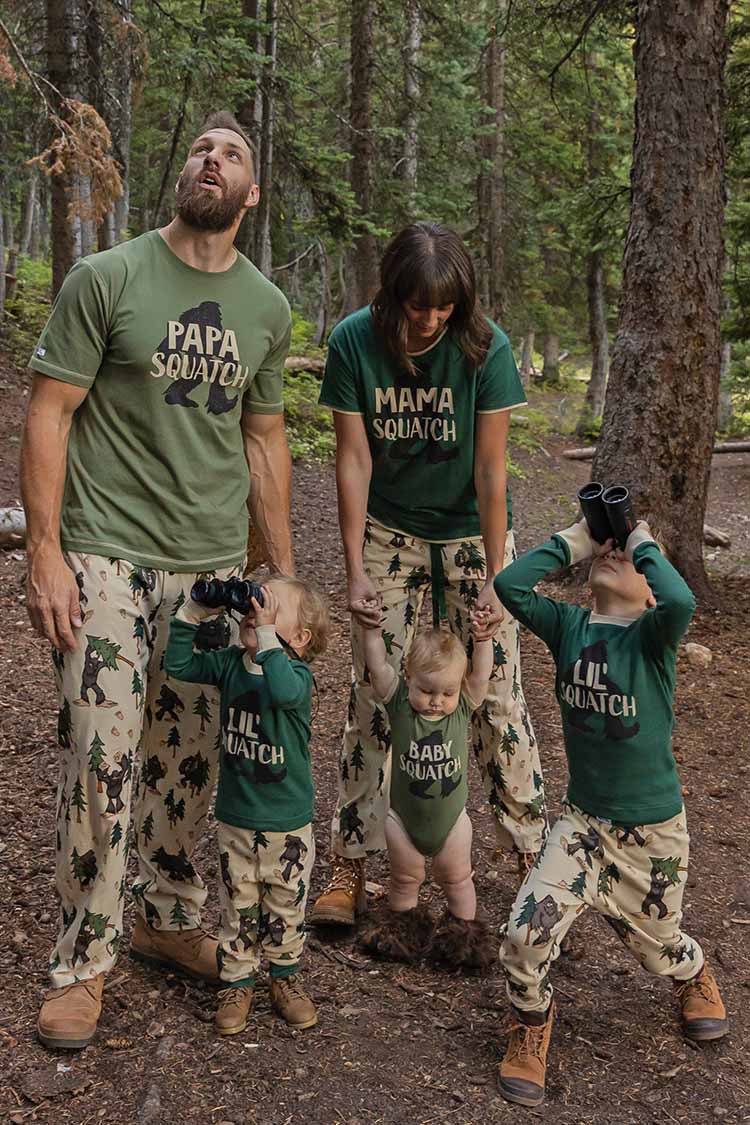 Matching Mythical Creature PJs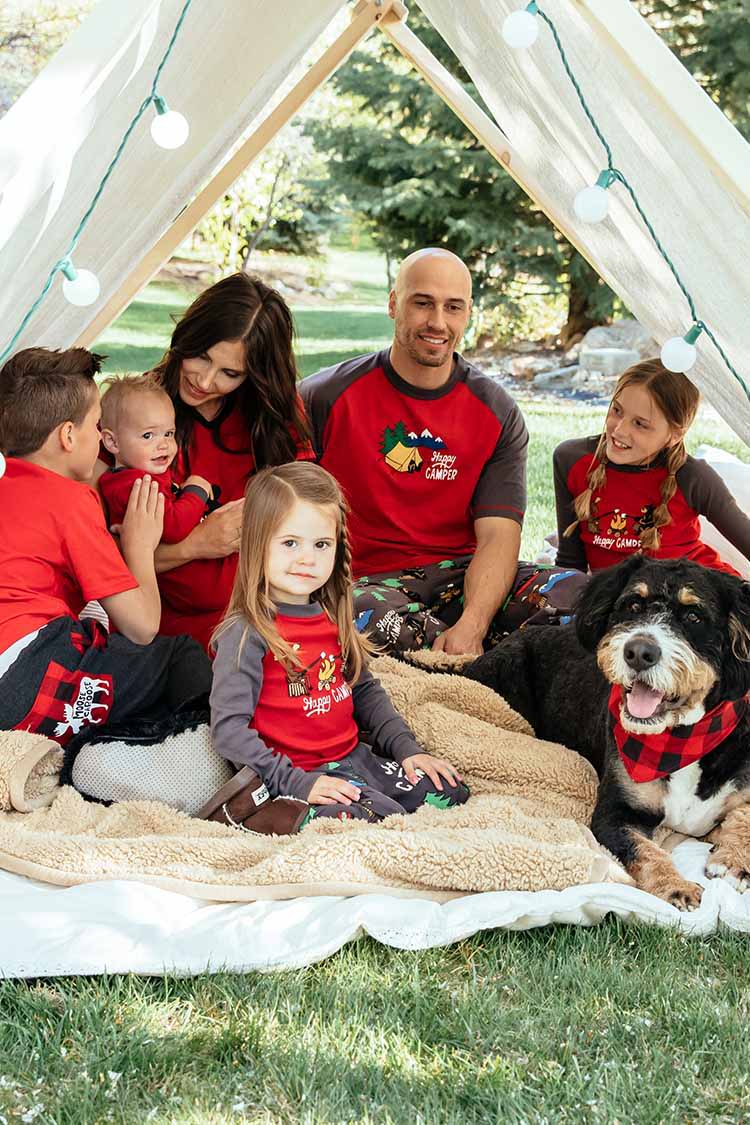 Matching Seasonal Pajamas
Matching Family Pajamas FAQs
WHY WOULD YOU WANT MATCHING FAMILY PAJAMAS?
There are so many reasons to want matching family pajamas! For starters, family pajamas are super cute for photo ops or just hanging out with the family at home. Matching family pajamas are also super comfortable with a style for every family preference. Whether you and your family love shorts, pants, or nightshirts, there is a style here that will fit. Finally, you should wear matching family jammies because it brings you closer together! It is hard not to feel the love when you and your brood are all in matching PJs!
HOW MUCH DO MATCHING FAMILY PAJAMAS COST?
There is no exact answer to this question because every family is different. The easiest way to figure out cost for a matching pajama look for your family is with our planner. This helpful family matching planner tool lets you put in the members of the family by size and pick out your PJ designs (as well as add accessory to match such as slippers) so you can see the total of the order before you buy. You can reach the Planner in the Family Matching menu dropdown.
WHERE CAN I FIND MATCHING FAMILY PAJAMAS?
Here at LazyOne! We offer dozens of matching family pajamas in holiday-related themes related to Christmas as well as other holiday themes like Valentine's Day and Halloween. Whether you're searching for Christmas pajamas, animal-themed options, or plaid jammies, you can find all of these and so much more in our expansive pajama collection!
WHY DO FAMILIES WEAR MATCHING PAJAMAS?
Matching pajamas offer an easy and fun way for families to spend more time together right at home. The simple notion of matching PJs with silly phrases or images quickly stirs up laughter and presents the perfect opportunity for family photos. Some families have made matching PJs an annual family tradition, allowing them to have special memories and photos from each year as their young ones grow older. We get it – everyday life is busy! However, matching pajamas offer a way to slow down on the weekends or during the holidays to enjoy the company of your family. That's what it's all about. When you start when your kids are young, these family pajama moments will be memories that they will have to look back on for the rest of their lives.
OUR MATCHING PAJAMAS
Sometimes, there's nothing better than having the whole family gather for a cozy, fun night in with matching pajamas. You can break out the snuggly blankets, find your favorite board games, or watch a couple movies, all while wearing the best matching family pajamas from Lazy One! On this page, you'll see our entire collection presented for easy browsing.
Matching Pajamas for Family Fun
Family nights in can create lifelong memories for parents and their little ones, and we know how vital moments like that can be. When we created our matching family pajamas, we ensured the same exceptional comfort and quality you've come to expect from us went into every set. Shop today with the confidence that our punny, silly, delightfully designed pajama sets are durable and soft—perfect PJs for the entire family.
What Makes Lazy One Matching PJs so Turtley Awesome?
We enjoy fabric with enough weight for no-show coverage and the look of an eye-catching contrasting flat lock stitch (strong but not itchy!). We also love to add the little details that make Lazy One pajamas 'otterly' delightful, like a light fabric for the perfect drape or a low hem in the back for better caboose coverage. These little details are what help make our matching pajamas some of the 'whaley' best for sleep and comfort, day or night.
When creating our pajamas, every part of the process meets our highest standard for coziness. We use only premium materials such as 100% Combed Cotton Knit, Combed Cotton, pure cotton, or cotton blends with lycra proven to provide the best fit, softness, and durability. Many of our pajama sets also feature interlock fabric to withstand wear and washing.
As big fans of the outdoors and nature, we also strive to work only with factories that have sound environmental policies. We use dyes for our azo-free fabrics that are tough enough to withstand washing repeatedly while looking brand new.
We 'leaf' no stone unturned when it comes to holiday matching PJ fun, with plenty of funny designs to make your entire family smile.
Need a Pajama Set? No Prob-Llama
We went all out to make sure our pajama sets will be a moose-t have for any family's lazy day or night. Our PJ sets have un-bearable comfort and will coordinate everyone: mom, dad, kids, even pets! Everything from adorable animals and cute plant patterns to Holidays and Western themes can be found here to help you choose the best pajama set for your family. Whether you're looking for matching pajama pants, comfy legging sets, or maybe even hilarious onesies, you've found the right place to get all of these matching PJs and more!
Matching Pajama Sets for the Family
Matching family photo ops aren't just for the holidays either! The memories you create can last throughout the year with our pajama sets. Creating a family photo or video that forever preserves the laughter, love, and silliness of the moment is just part of why we love our sleepwear.
Family matching PJs can quickly become not just a yearly or holiday tradition but a nightly family routine that can help strengthen the bonds and make memories. When it comes to creating exceptionally comfortable pajamas for beautiful memories, better sleep, or imaginative play—that's what LazyOne is all about. Order your matching pajamas today and look forward to years of smiles and coziness!