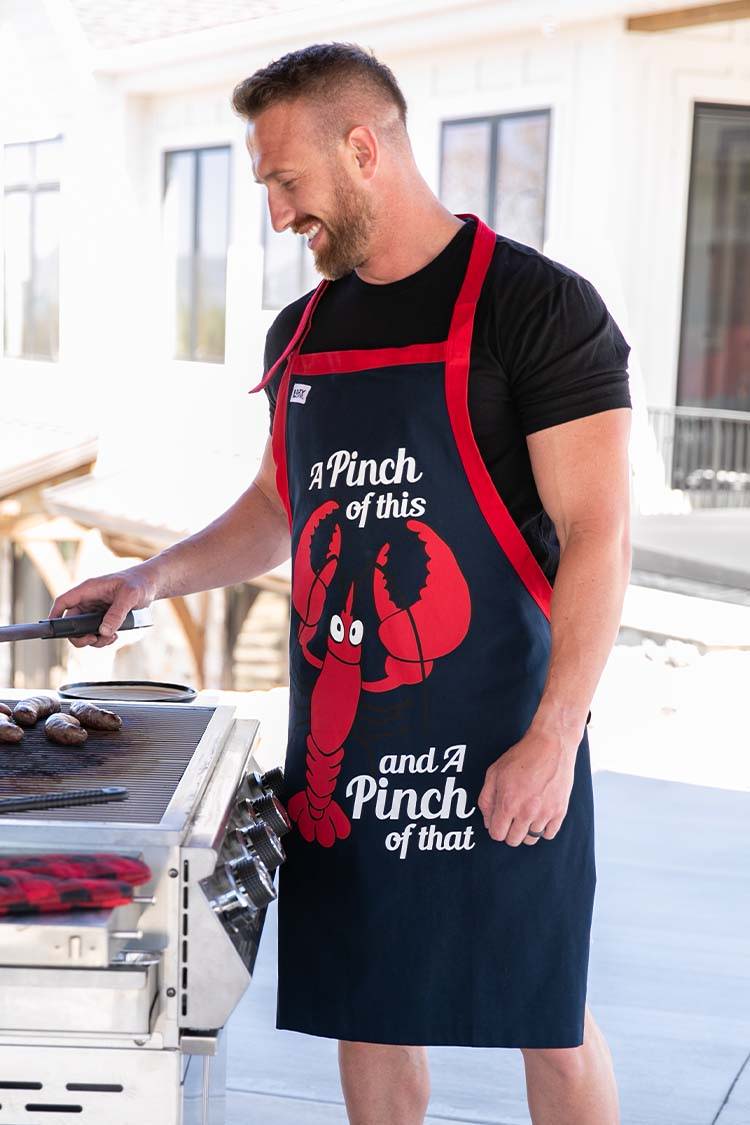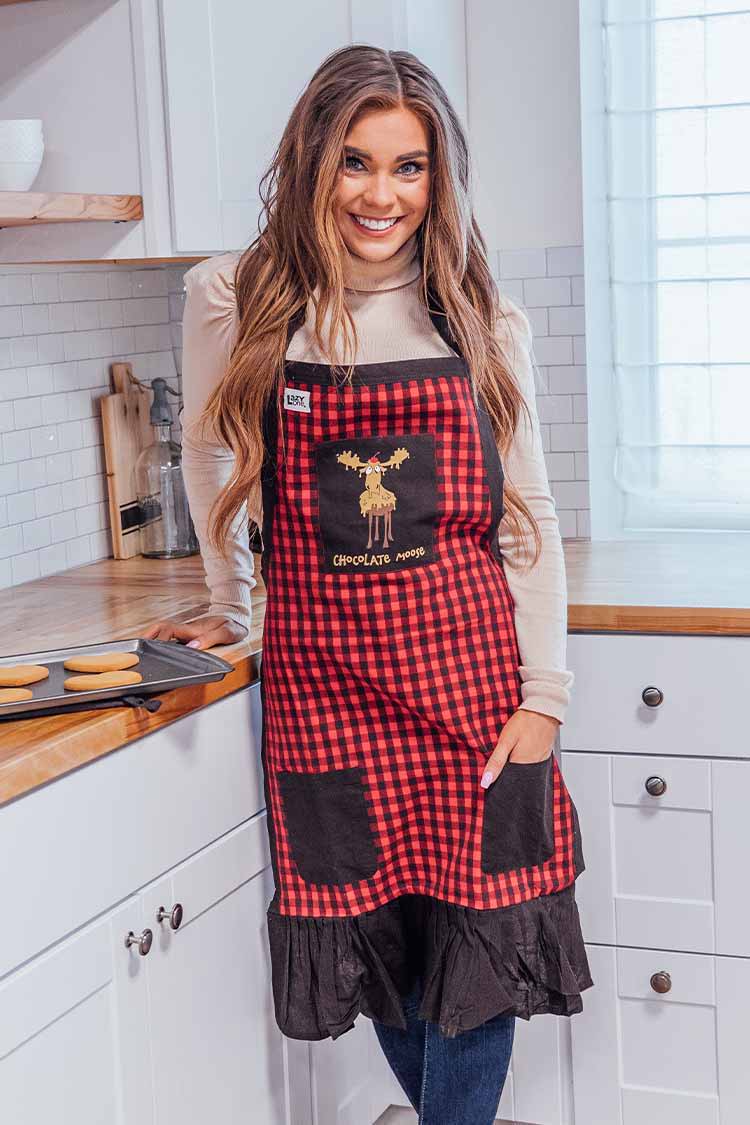 Whether you're in the kitchen all day as a talented chef, or you're the World's Best #1 BBQ Dad, we have an essential just for you! From the master chef to a beginner looking for a bit more confidence in the kitchen and protection from their clothes, we have a fantastic selection gathered here for you.
This collection of men's and women's aprons showcase our commitment to premium quality materials, fabrics, an eye for on-trend design, and our cheeky sense of humor customers have come to know and love. Featuring our most popular motifs for both men's and women's aprons, these gorgeous and sturdy aprons are perfect as a thoughtful gift to your loved ones that will surely bring a smile. Of course, these aprons make a wonderful treat-yourself-gift as well!
Some of the designs you can choose include our most beloved Chocolate Moose, Plaid Moose, Huckleberry, and Bacon Up a Storm; stylish creations made with 100% woven cotton. Many of our one-of-a-kind aprons also feature a reversible design for a two-in-one look! Perfectly adjustable straps with gorgeous embellishments will have you cooking in fun, adorable style in no time.
Of course, what would a BBQ be without a dad? And what would a Dad be without his BBQ apron? We've got the perfect aprons for Dads all over the globe, such as Dressed to Grill Moose, Bacon Me Hungry, Feed Me S'Mores, A Pinch of This and That, and more! These are must-haves for the BBQ-obsessed Dads and moms, too!
At LazyOne, our men's and women's aprons have been crafted with care so that they can be enjoyed again and again while always bringing a smile. Just like our puns, we take the quality of every item we make seriously, including our aprons. You'll find our selection perfect for what you need. Do you want to know more about or men's and women's aprons? Have a question about these aprons or any of our items? Please feel free to reach out to us at any time with any questions you have. We're always 'beary' happy to help our customers in any way.
Text