Cute Mommy and Me Pajamas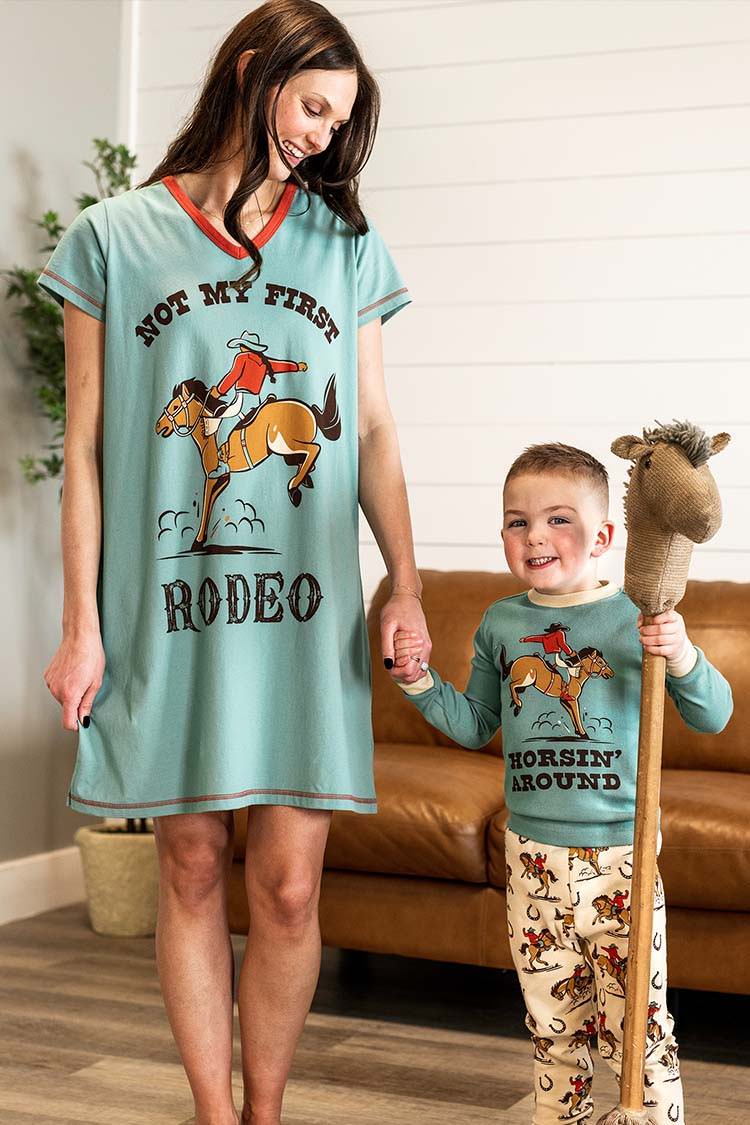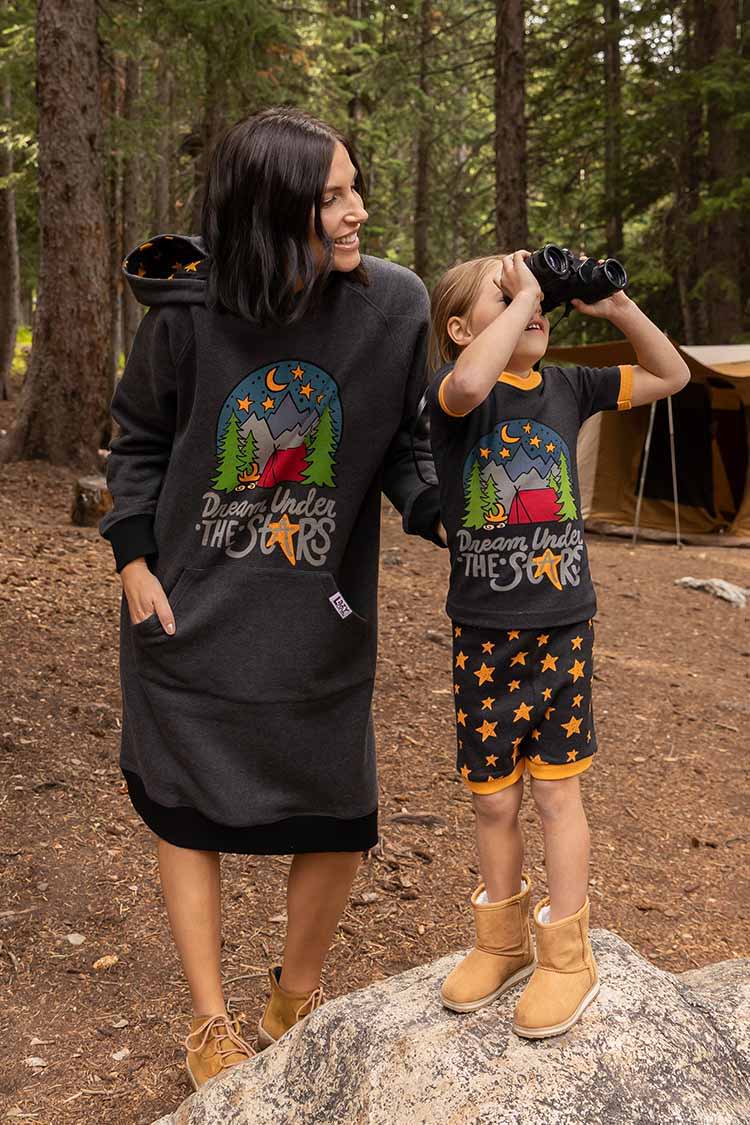 Dream Under The Stars Pjs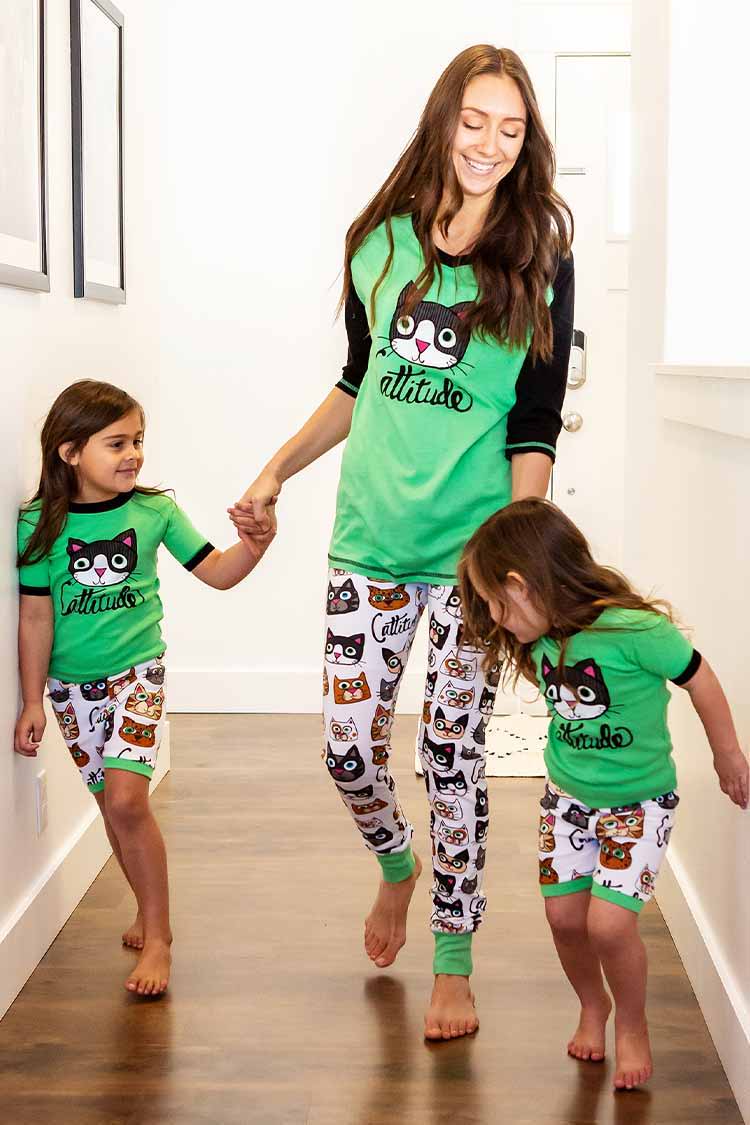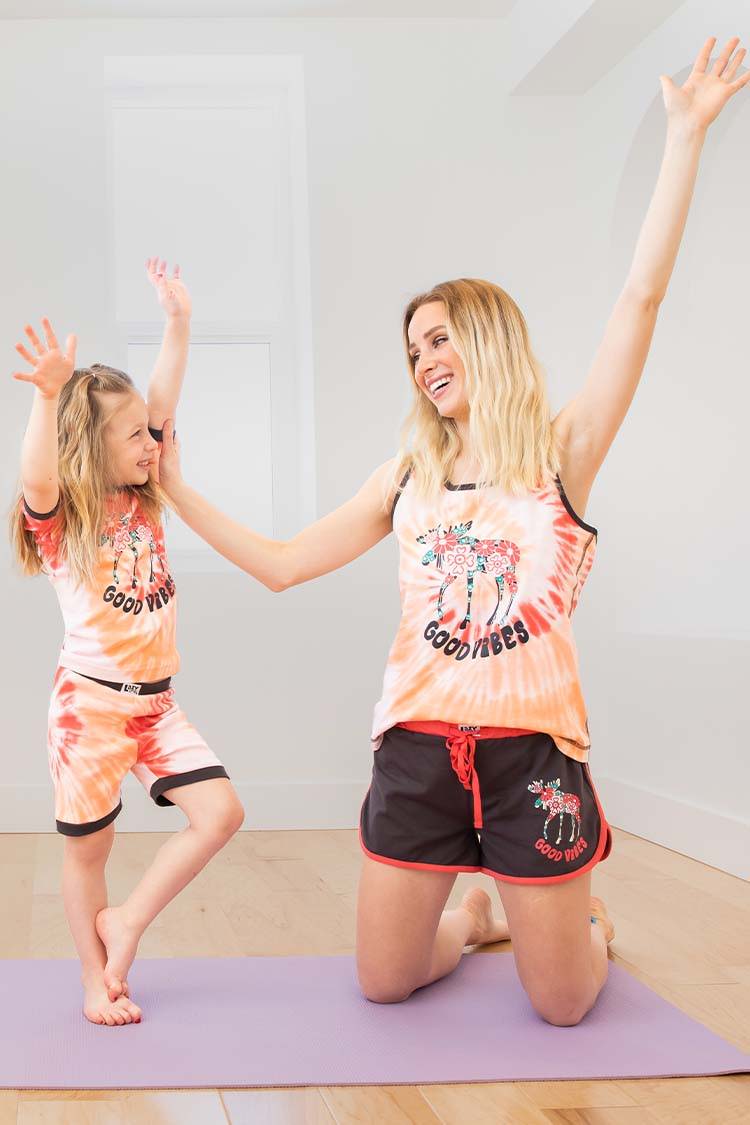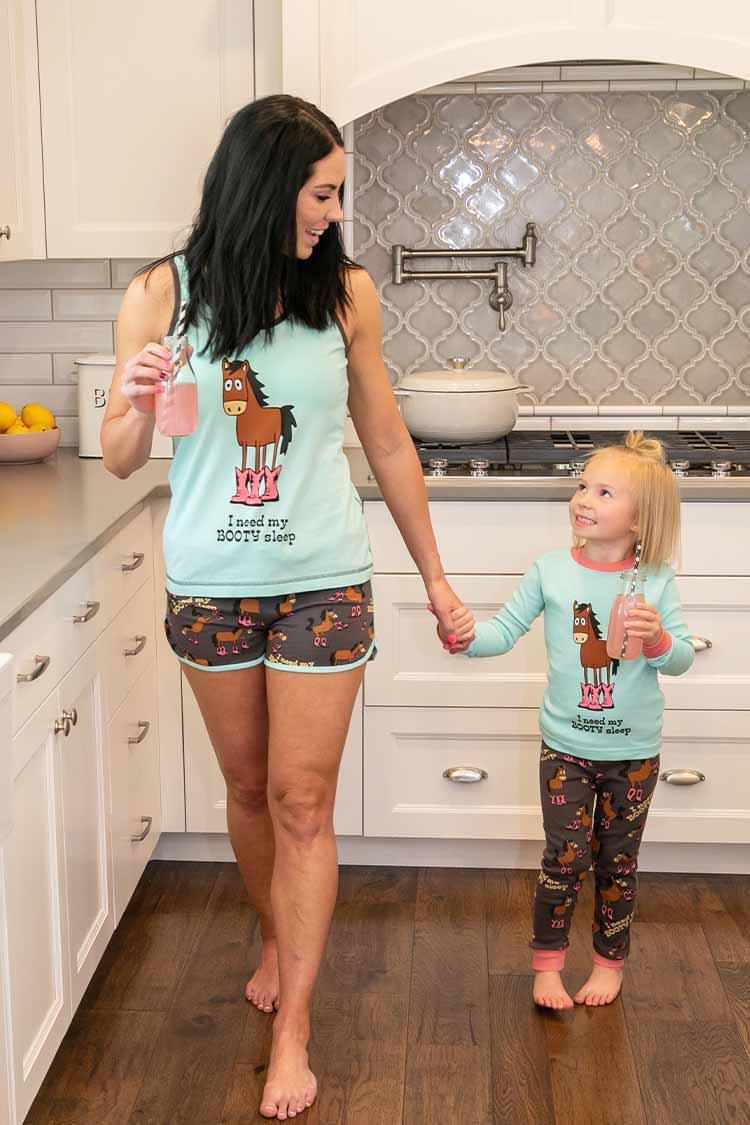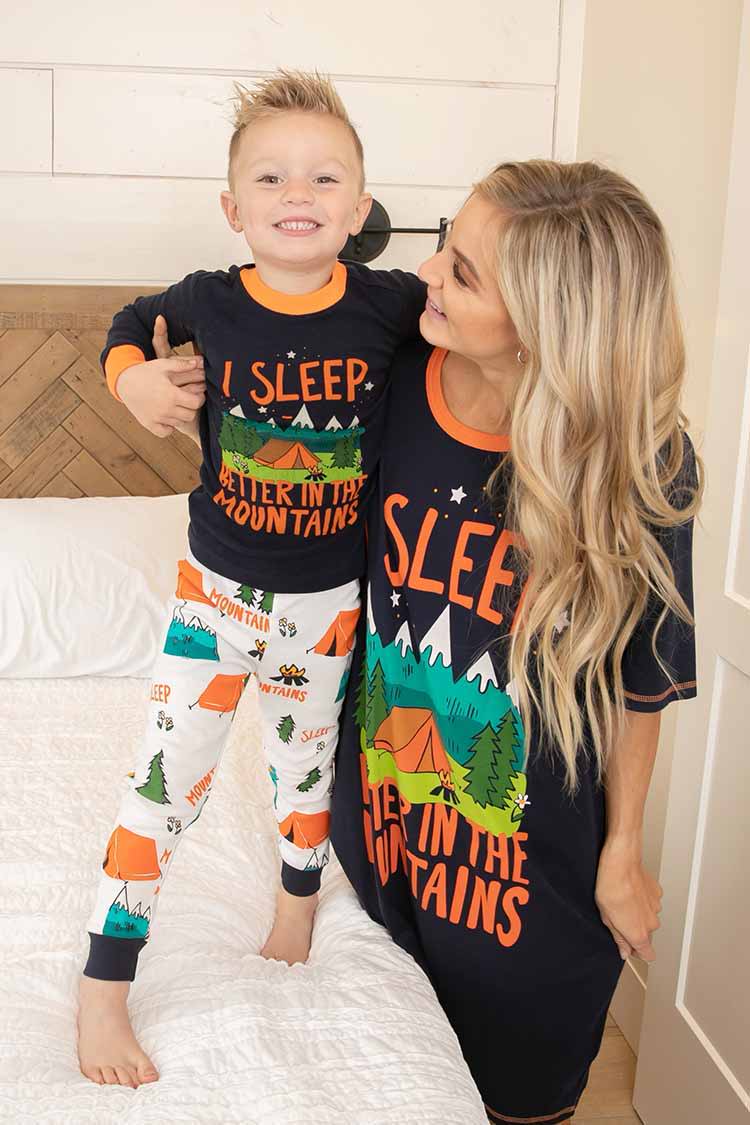 Sleep Better in the Mountains Pajamas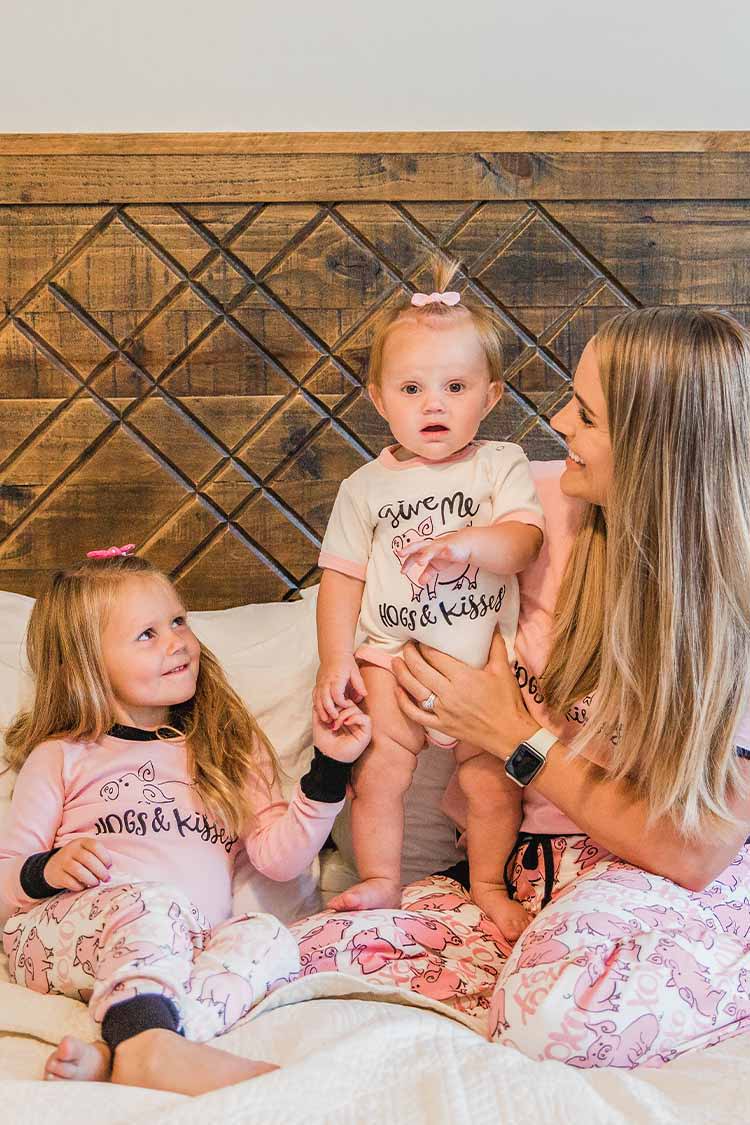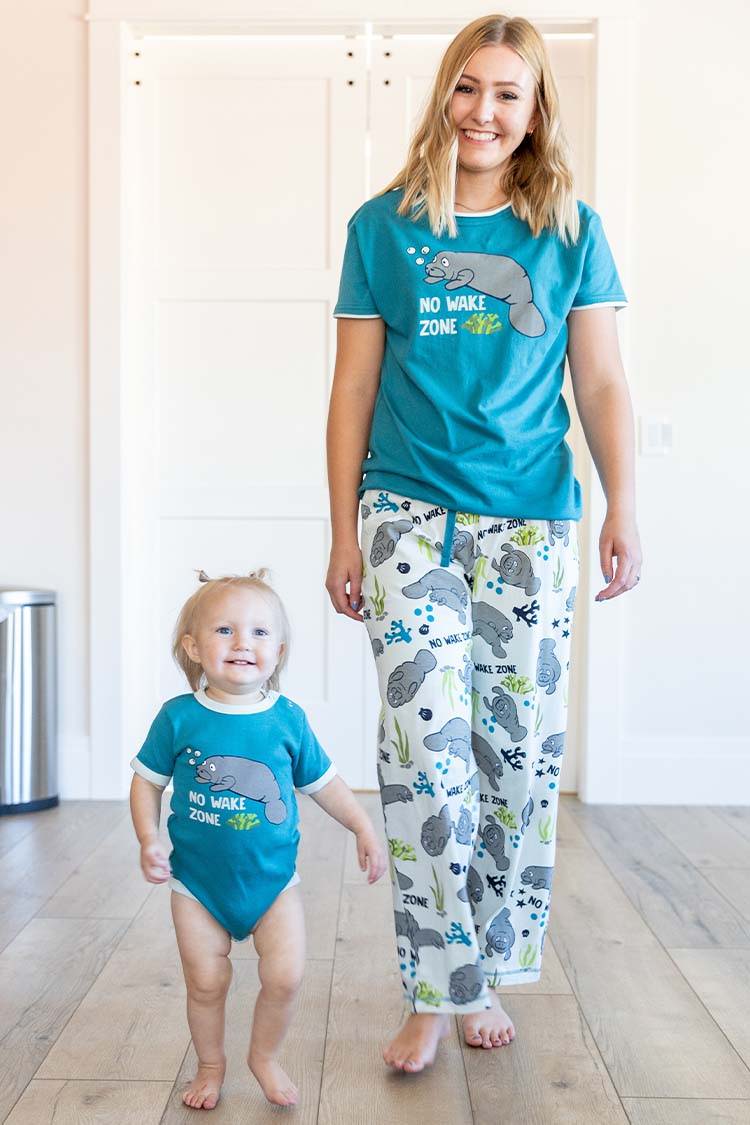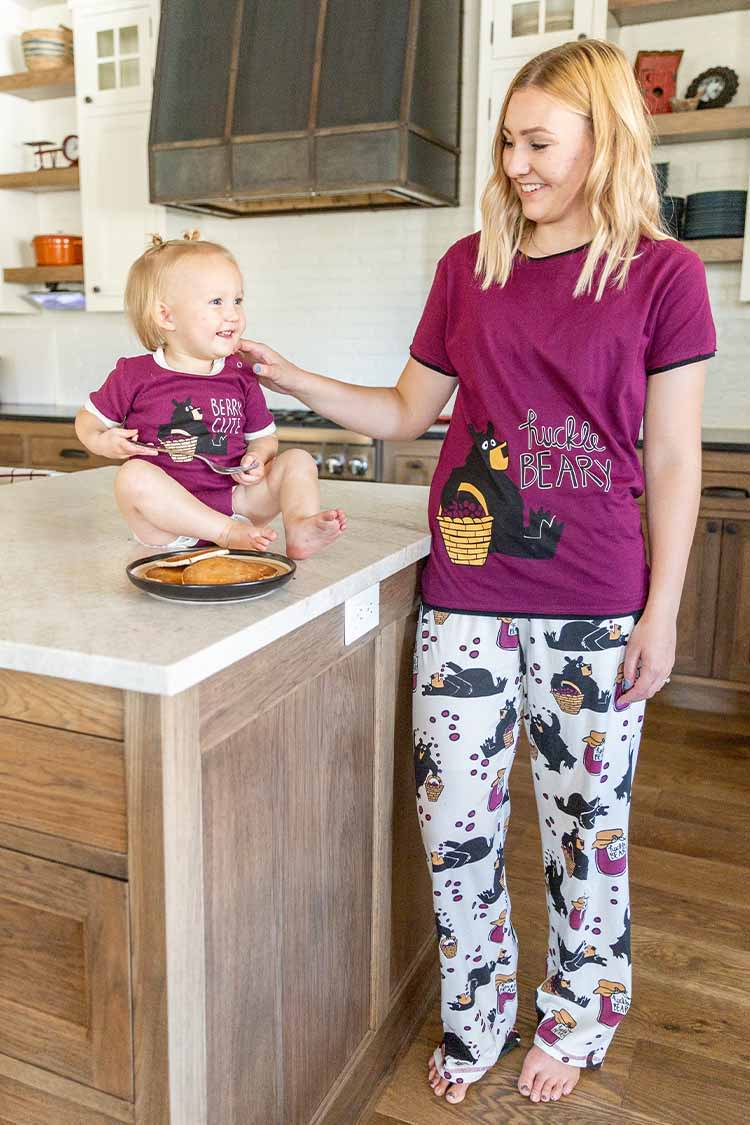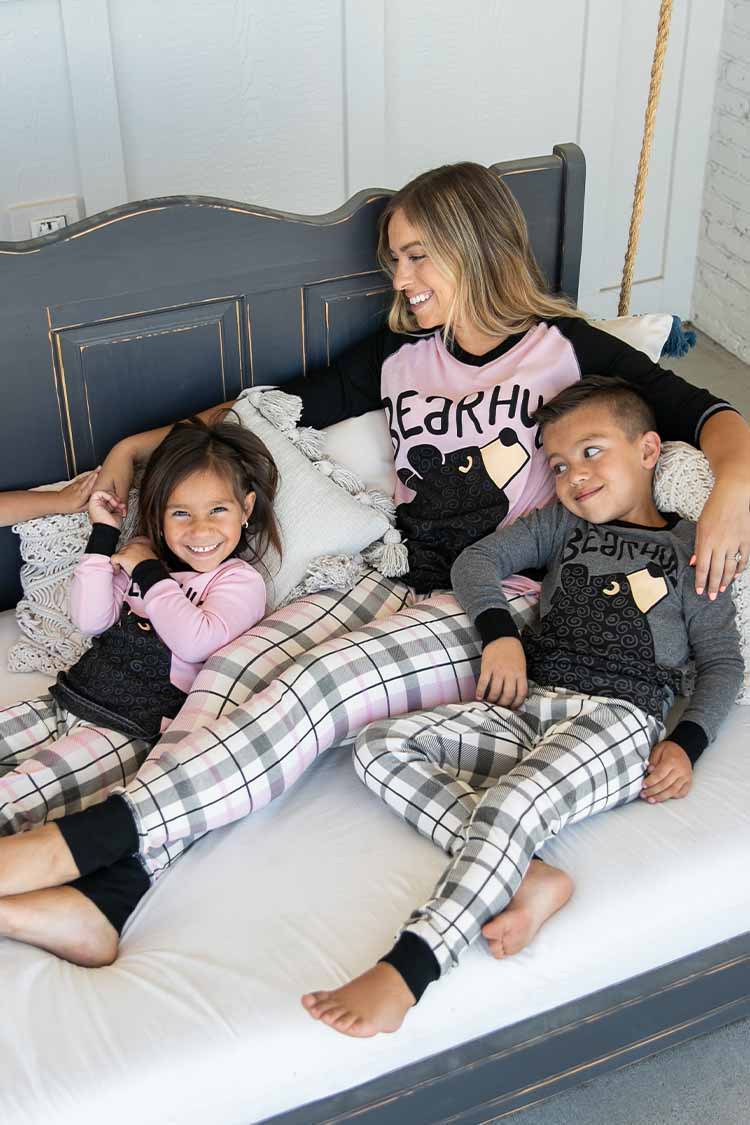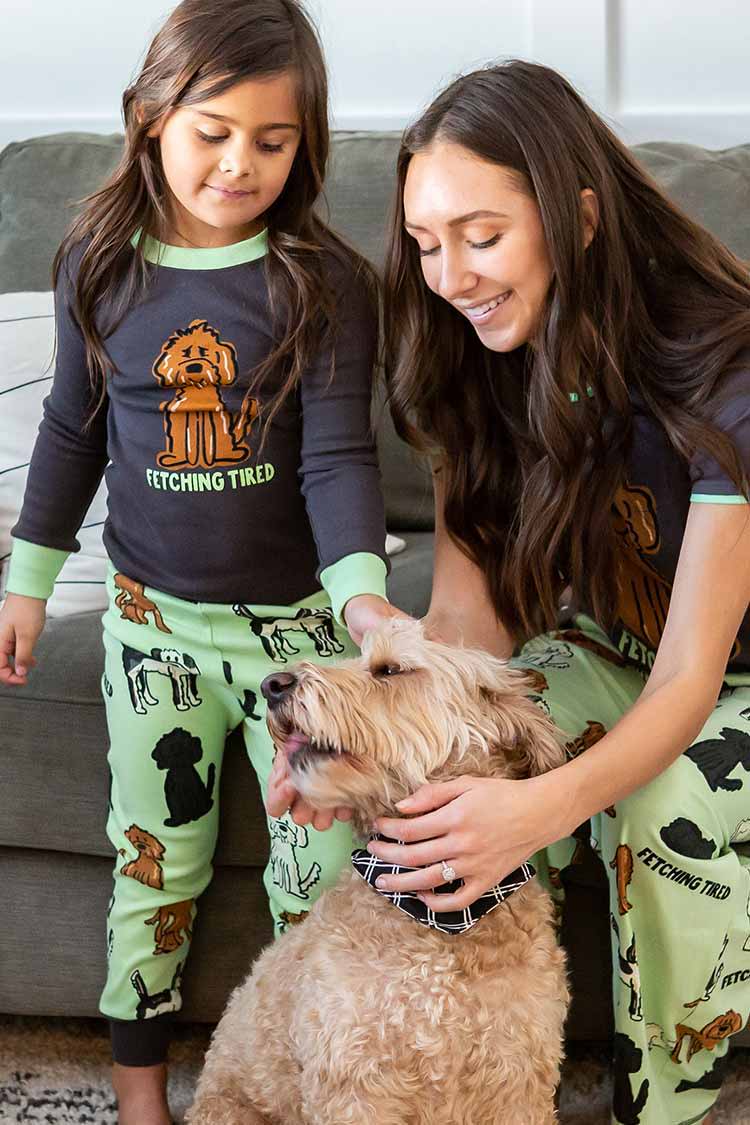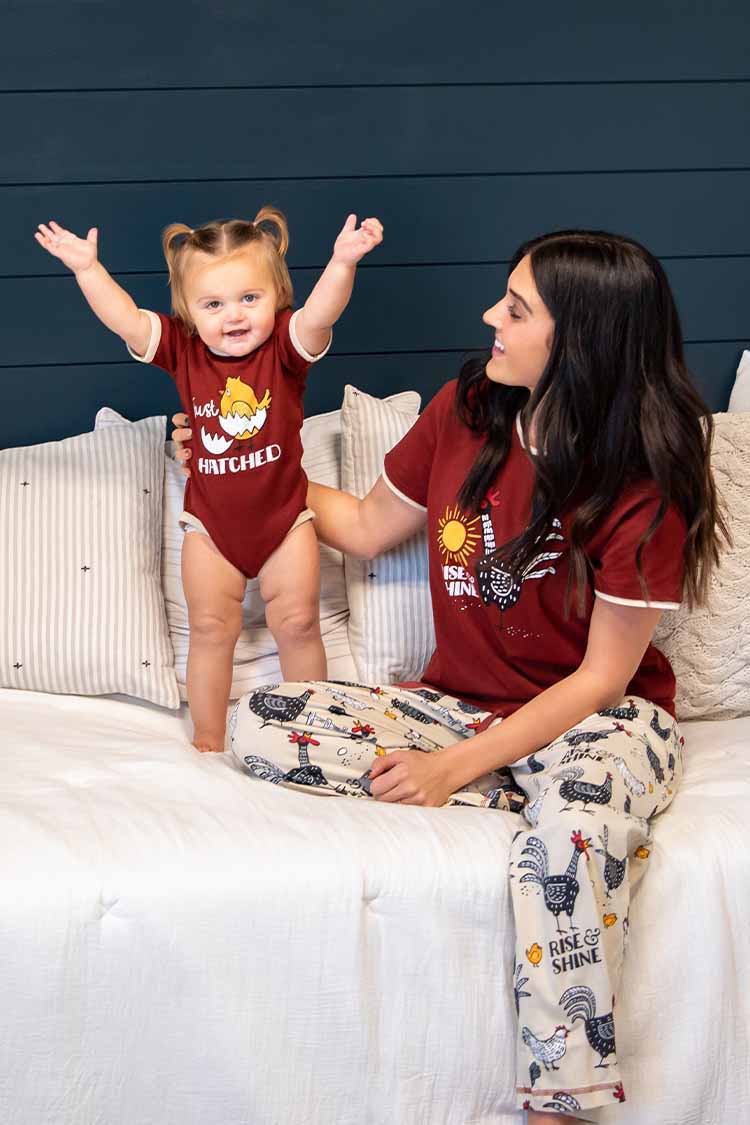 Rise & Shine Rooster Pajamas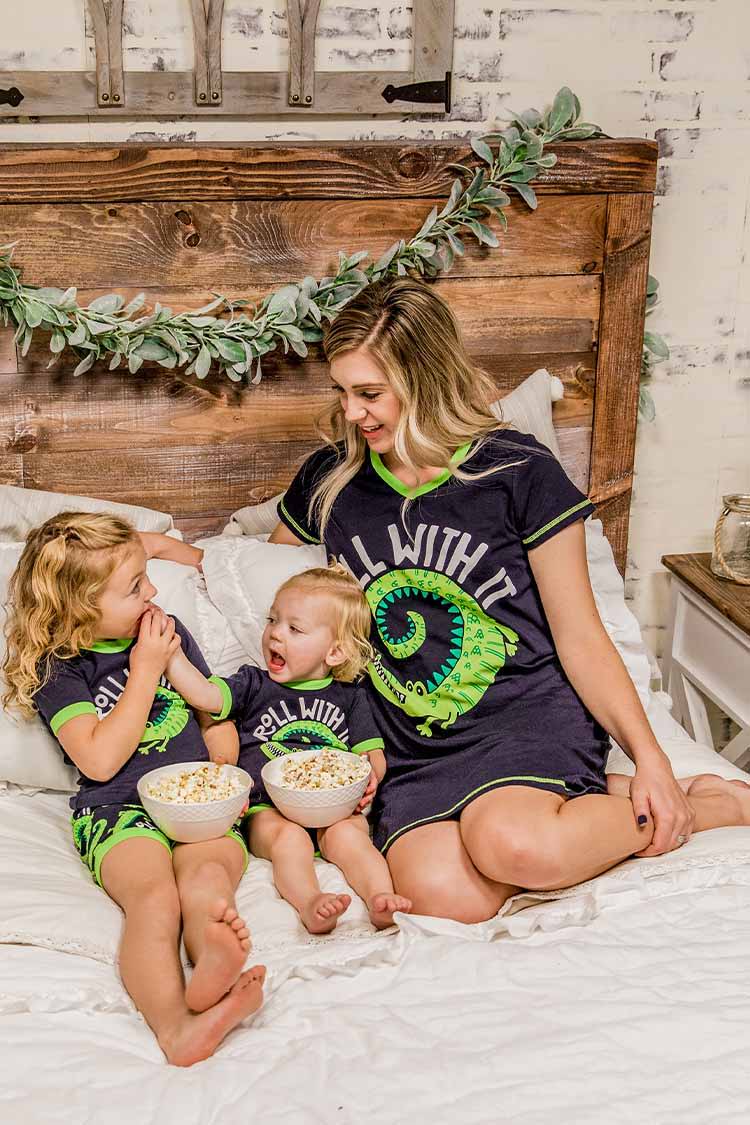 What materials are used in the mommy and me pajamas?
Our mommy and me pajamas are made from 100% combed cotton. Cotton is the perfect material for jammies for so many reasons! For starters, cotton is soft and breathable so you stay comfy all night long. Cotton is also super easy to care for so you can toss it in the washer and go on with your busy day of momming. Cotton is also long lasting and only gets softer the more you wash it. Cotton is also perfect for your little one so they avoid skin irritations caused by synthetic materials. With so much to love, cotton is the clear winner across the board for PJs!
Are mommy and me pajamas only for girls or do they have matching boy pajamas too?
As a mom, we know you don't admit to having favorites, at least not out loud. Just kidding, we know you love all your little ones and want them to always feel included on this PJ bonding time. While we have plenty of cute looks for mommy and daughters in pretty pink colors, we also have tons of fun for mommy and son! Best of all, many of our designs are unisex so you can wear the same jammies as a family without any worry. We even have sizes for all ages so you can win big mommy points by making it a family affair.
What prints are available in mommy and me pajamas?
We have a ton of adorable prints for mommy and me PJs! Whether you are looking for playful crabs, donuts, or whales, there is something here for you and the littles. You can even do themed jammies for even more cuteness overload. Going camping or a taking a weekend trip to the beach? We have cute prints to make any adventure even better with matching pajamas.
This collection features mommy and baby matching pajamas, such as one piece pajamas, matching nightgowns for Mom with onesies or two-piece PJ sets for toddlers, and even matching socks or slippers! Our exclusive mother daughter matching pajamas have many wonderful options for you to choose from to help create unforgettable moments to treasure for years to come. Choose from ultra-comfy sleepwear for Mom, matching tank and short sets, kid's PJ short sets, mommy and me long-sleeve PJs, and much more.
Our delightful selection has a nightgown for Mom and matching pajamas for every family. When it seems as if time goes too fast, our Mommy and baby matching pajamas are a chance to enjoy a moment together. Capture a photo, make a memory, and fill an evening or day with joy. Many of our Mommy and Me pajamas can be worn by moms and daughters, moms and sons, or even moms and newborn babies! Each set will have your whole family smiling so much that they'll 'bearly' be able to stand it, as our most a-moose-ing creatures make for a "turtly' awesome comfy experience for all.
Our Mommy and me pajamas collection feature unique humor and adorable puns that you love to giggle at, like No Probllama, Cat Nap, and Pasture Bedtime sets. Whether you choose a nightgown and matching PJ set, or an entire line including our adorable accessories like slippers, socks, and Kid's hooded blanket, you know each set has been made with love, laughter, and care to be soft and cozy.
Celebrate all things motherhood with our Mommy and me pajama collection, made to render heartfelt moments to cherish forever. This collection is rife with the perfect gift for her and her little ones, or for you as a mom to treat yourself after all you do! Our pajamas can help you create a new family tradition, take some much-needed rest, and have a girls' day together… just because. At Lazy One, we're more than just pajamas. We're about comfort, family, love, and the magic of smiles and laughter. We're dedicated to creating sleepwear that brings joy.
Would you like to know more about our Mommy and Me Collection? Please feel free to reach out to us at any time! It would be our pleasure to help!