Matching Pajamas and Christmas PJ Sets for the Holiday Season
Matching Family Pajama Sets - Christmas Family Pajamas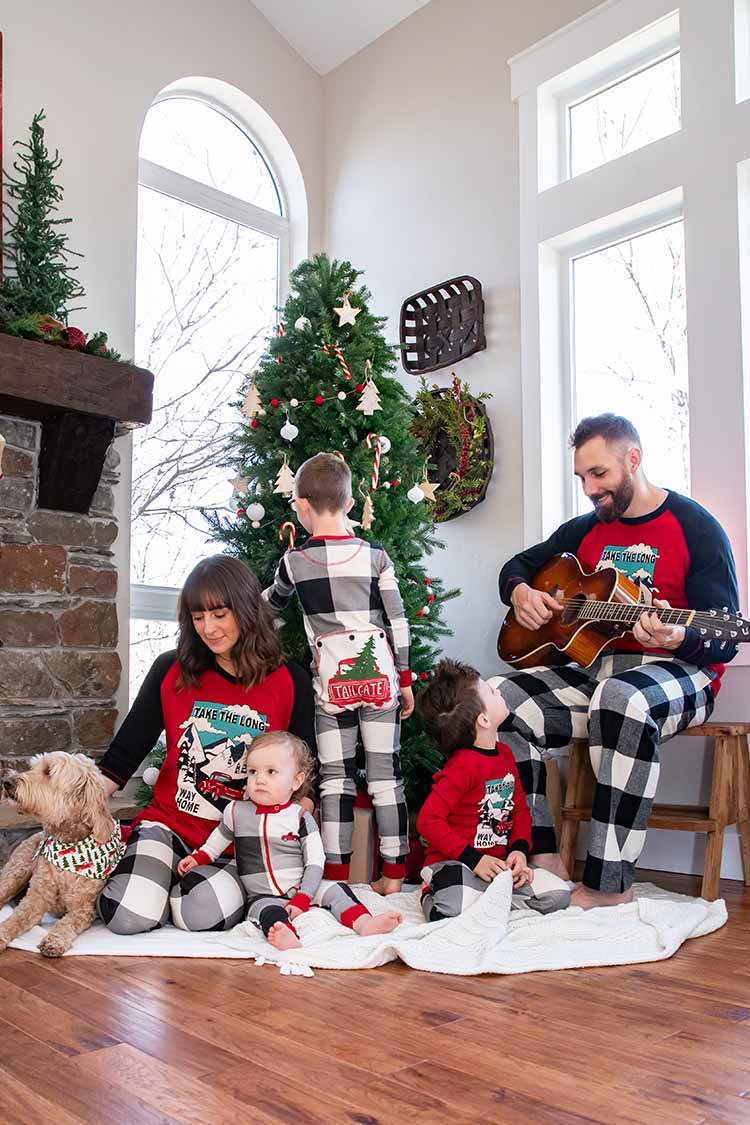 Tailgate Matching Christmas Pajamas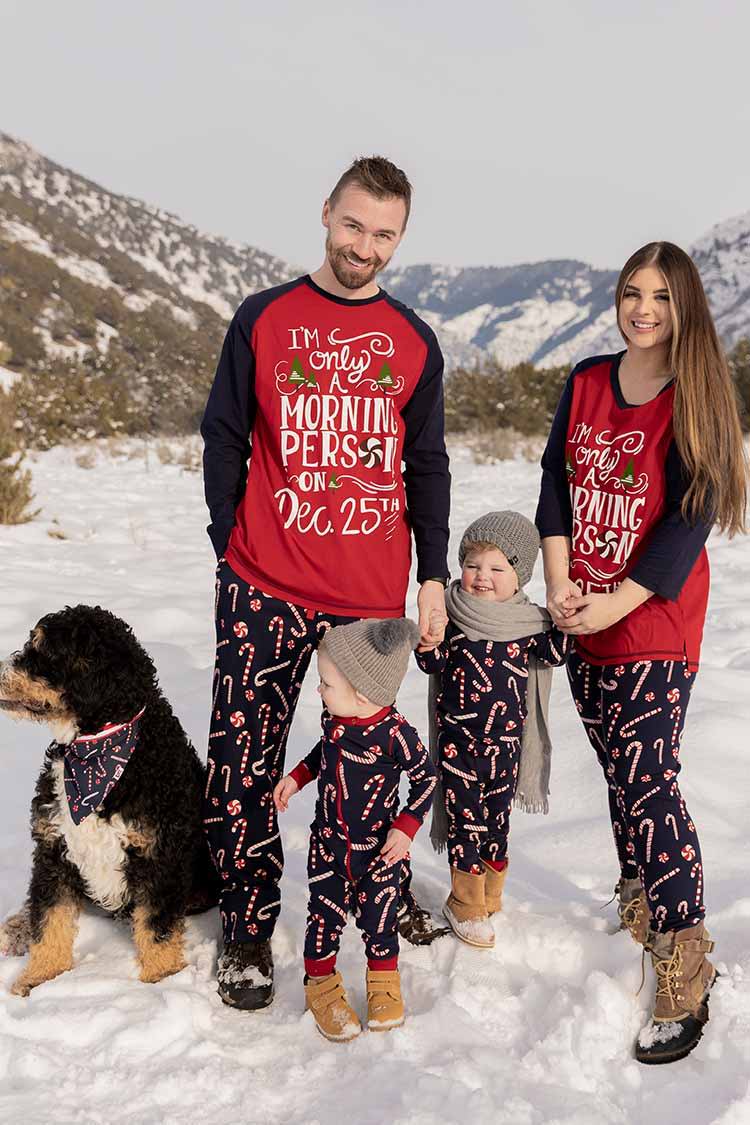 Gnome for the Holidays Pajamas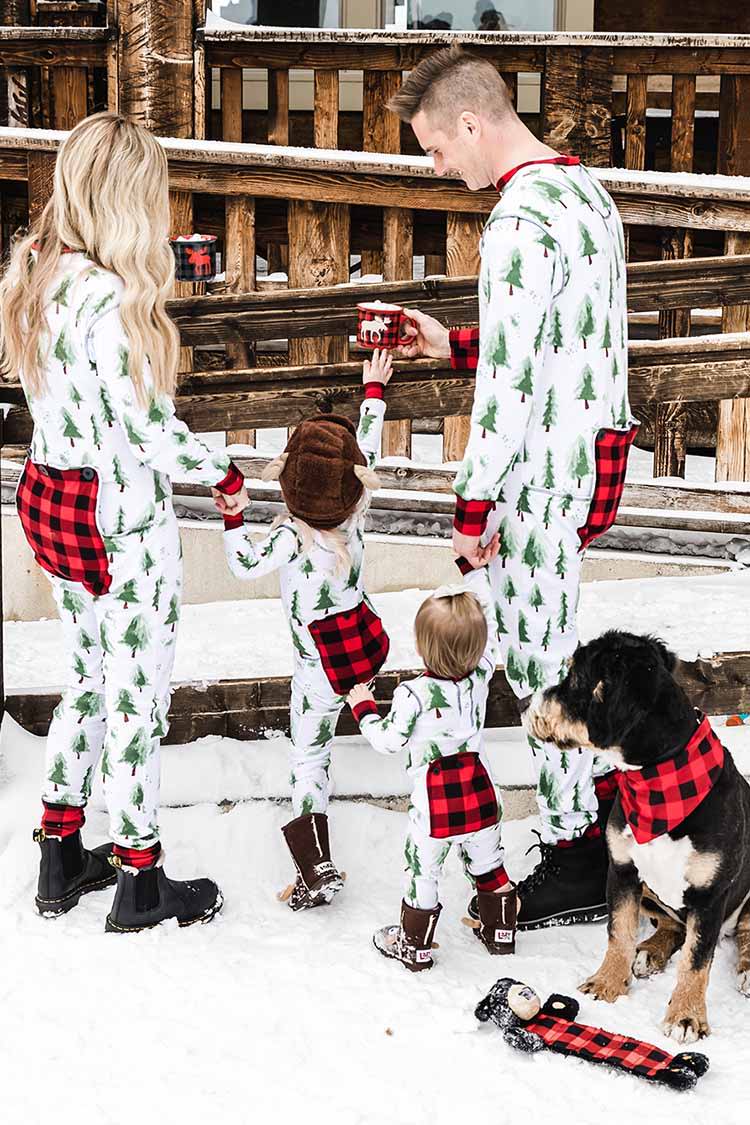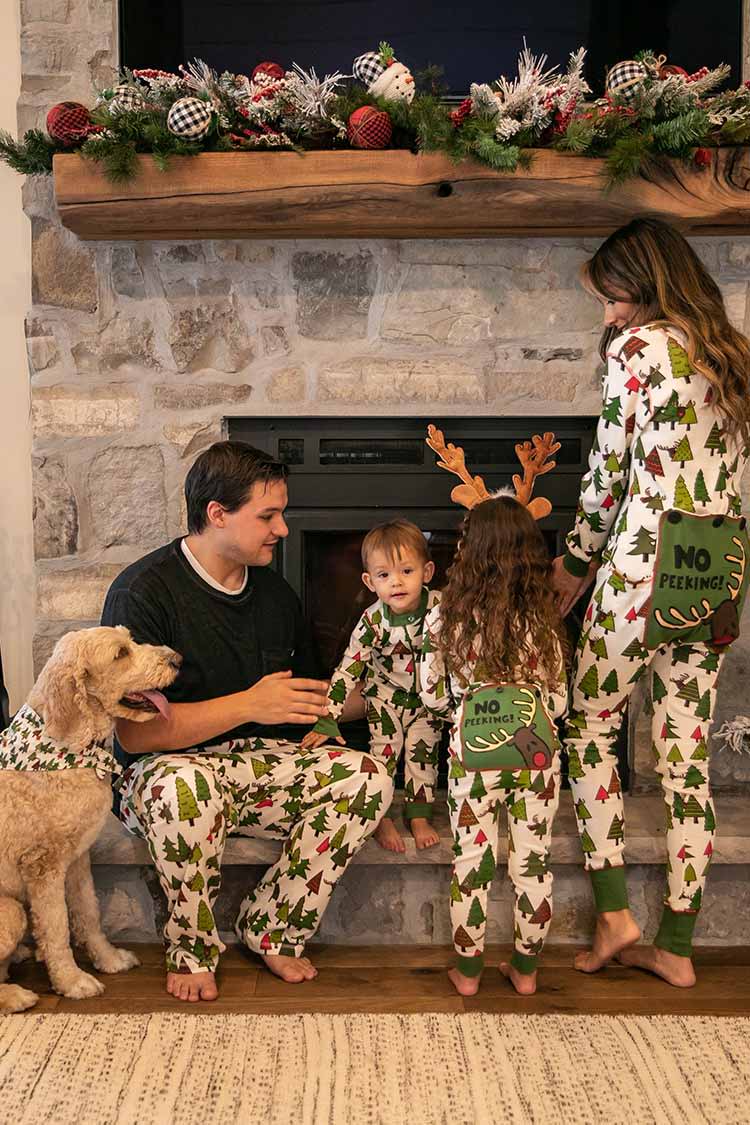 No Peeking Christmas Pajamas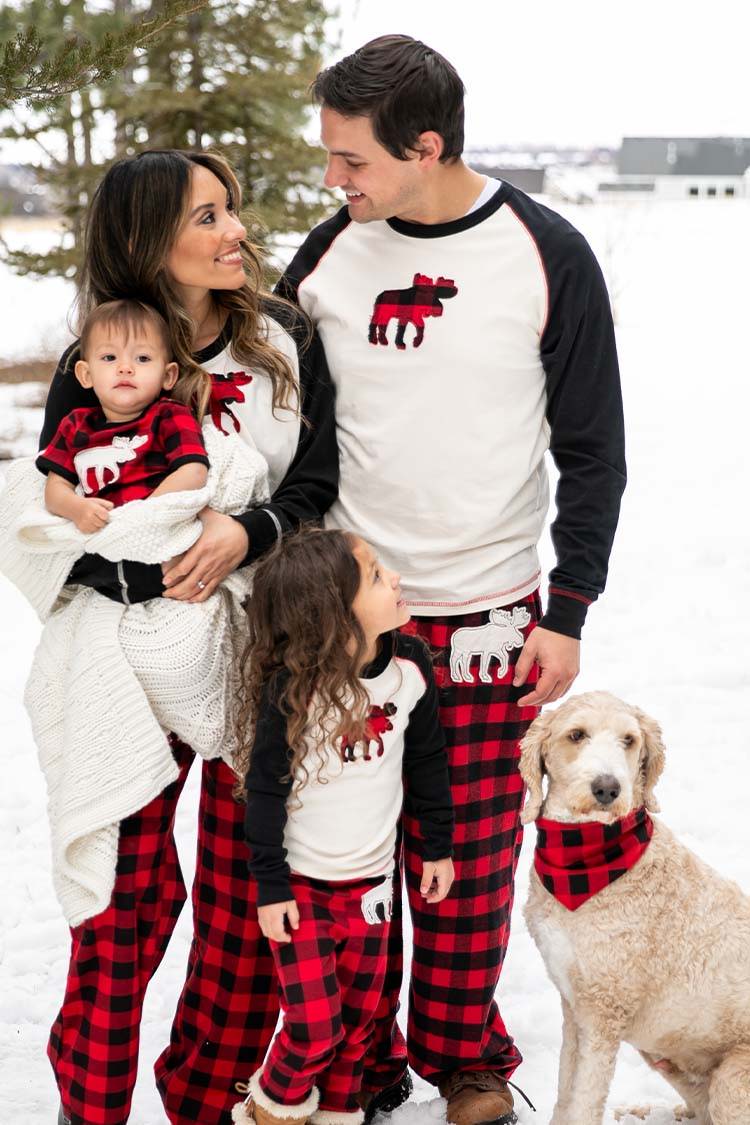 Moose Plaid Matching Pajamas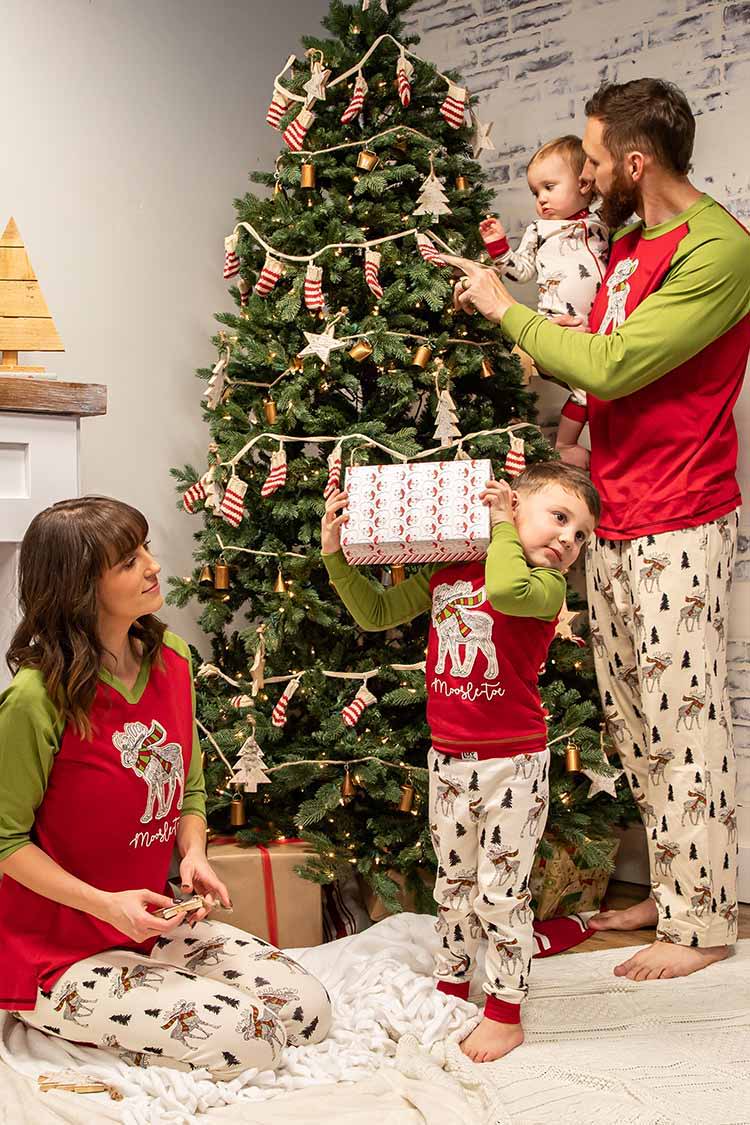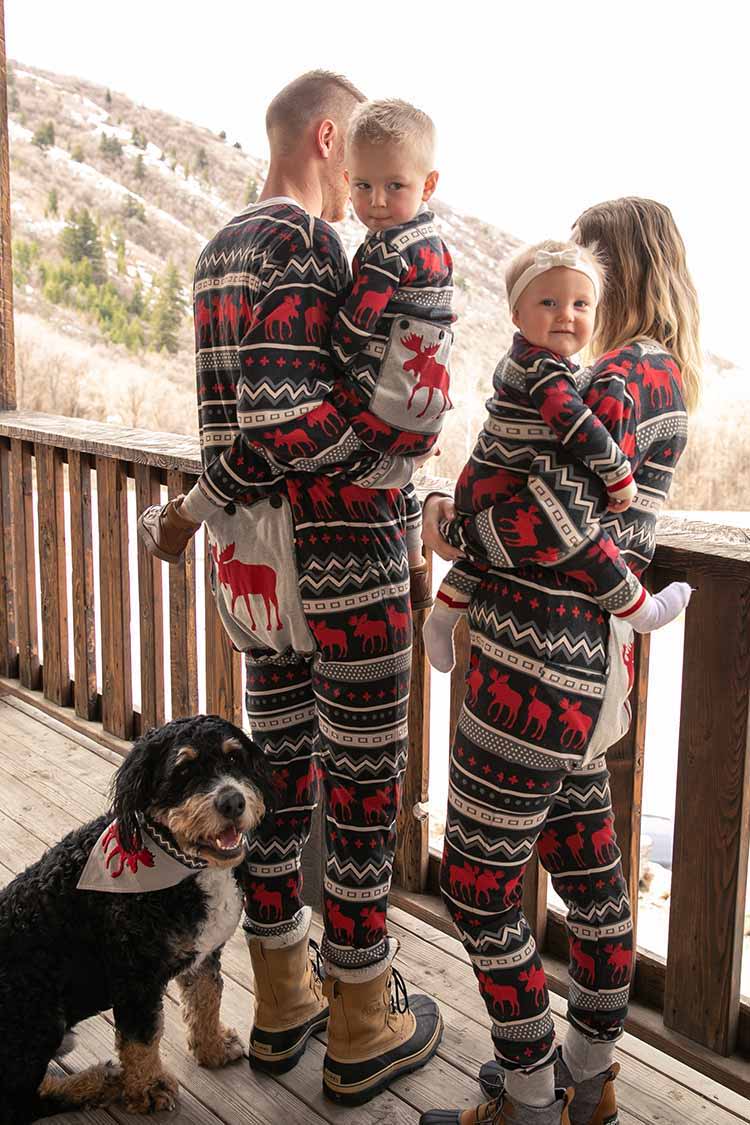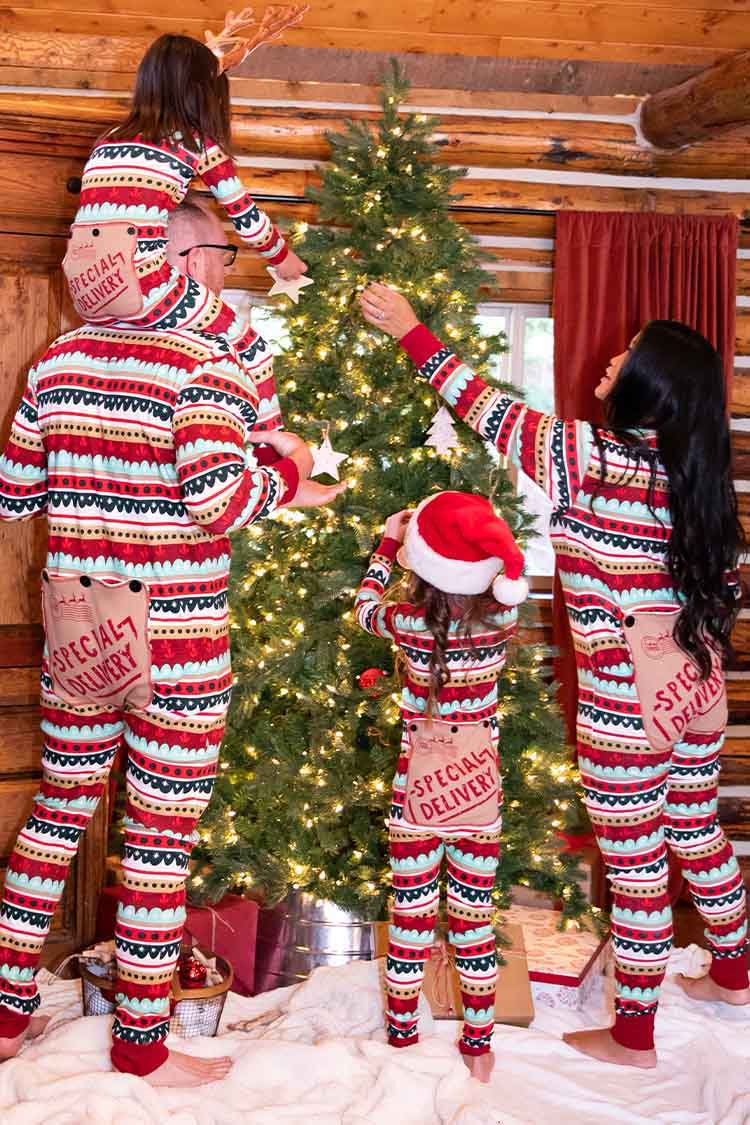 Special Delivery Onesie Pajamas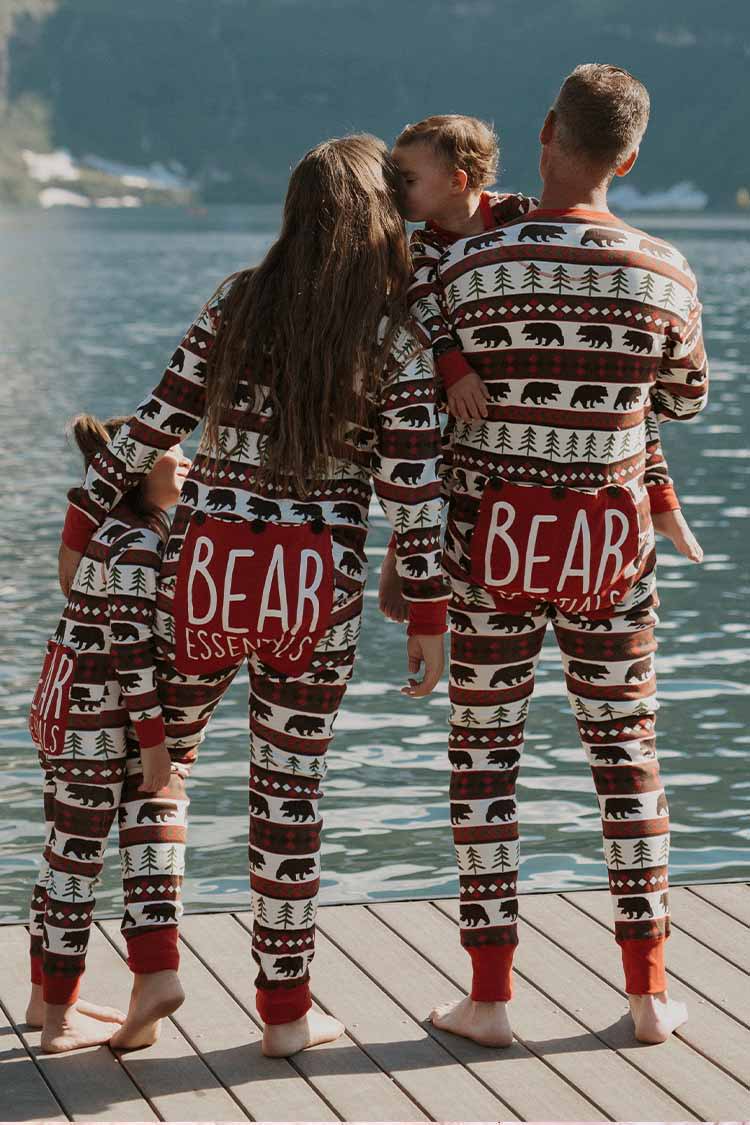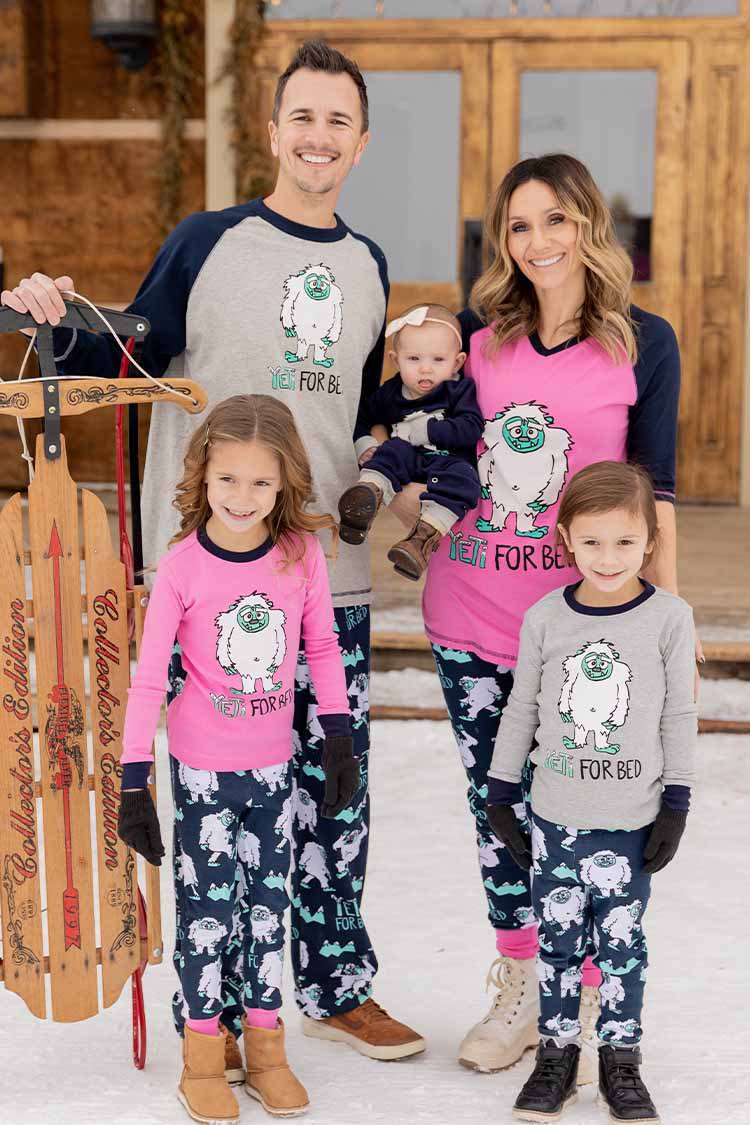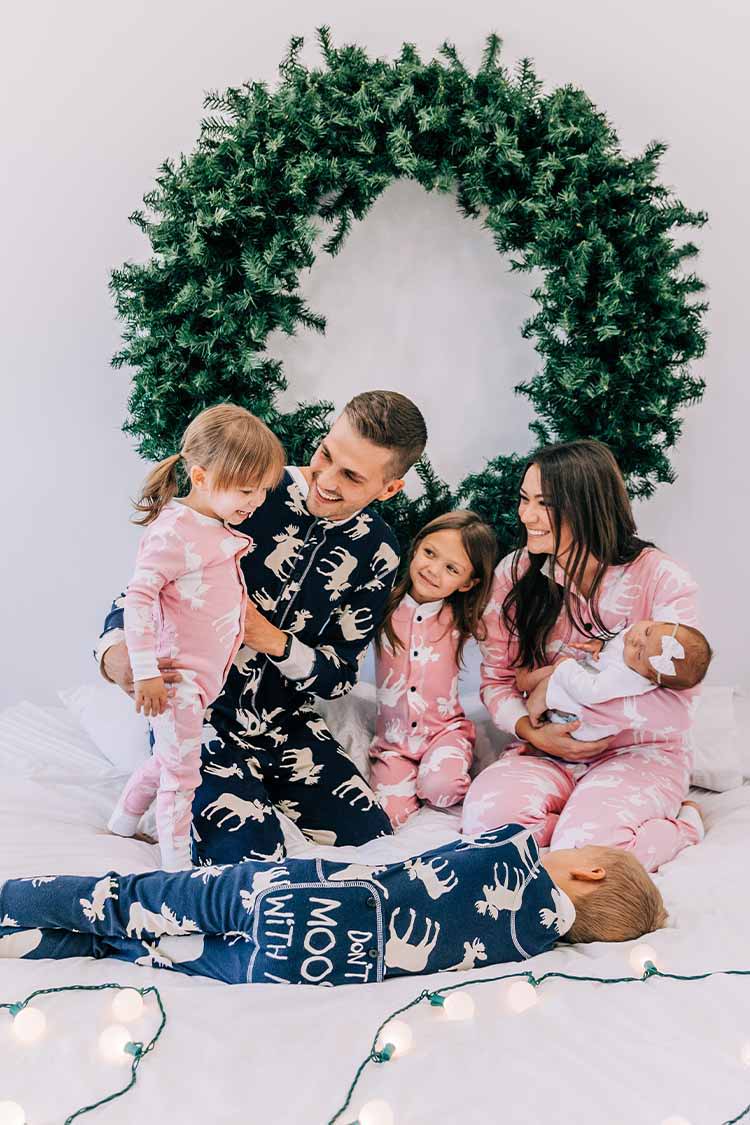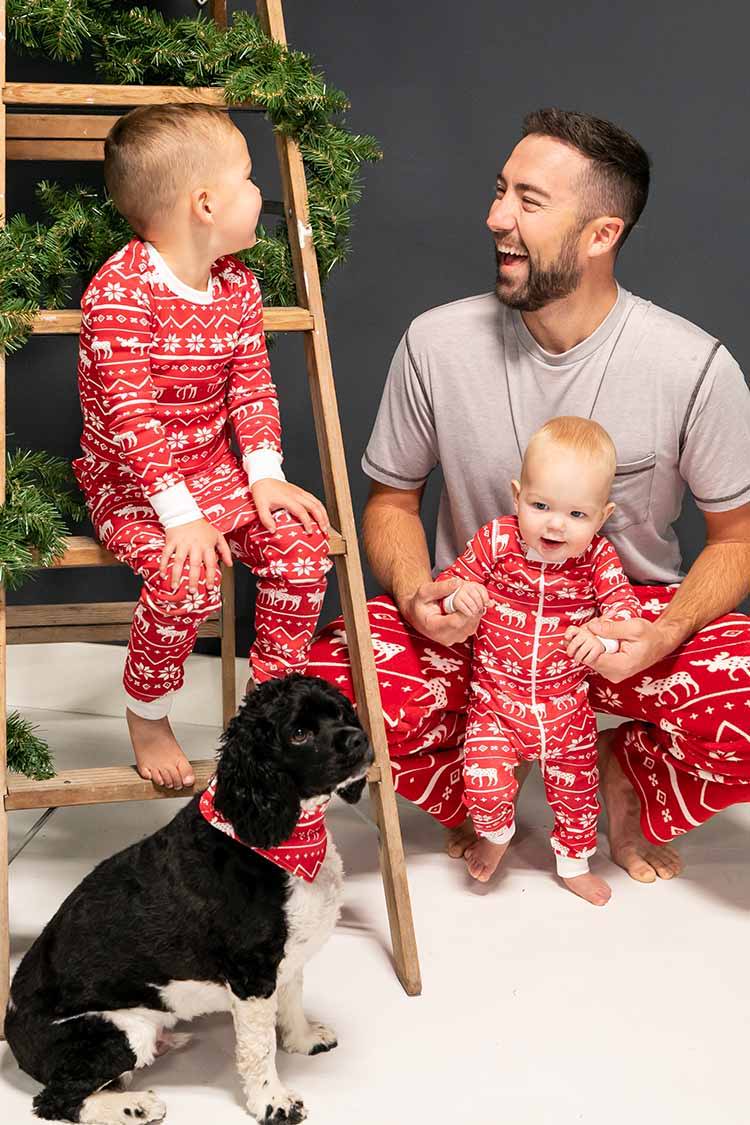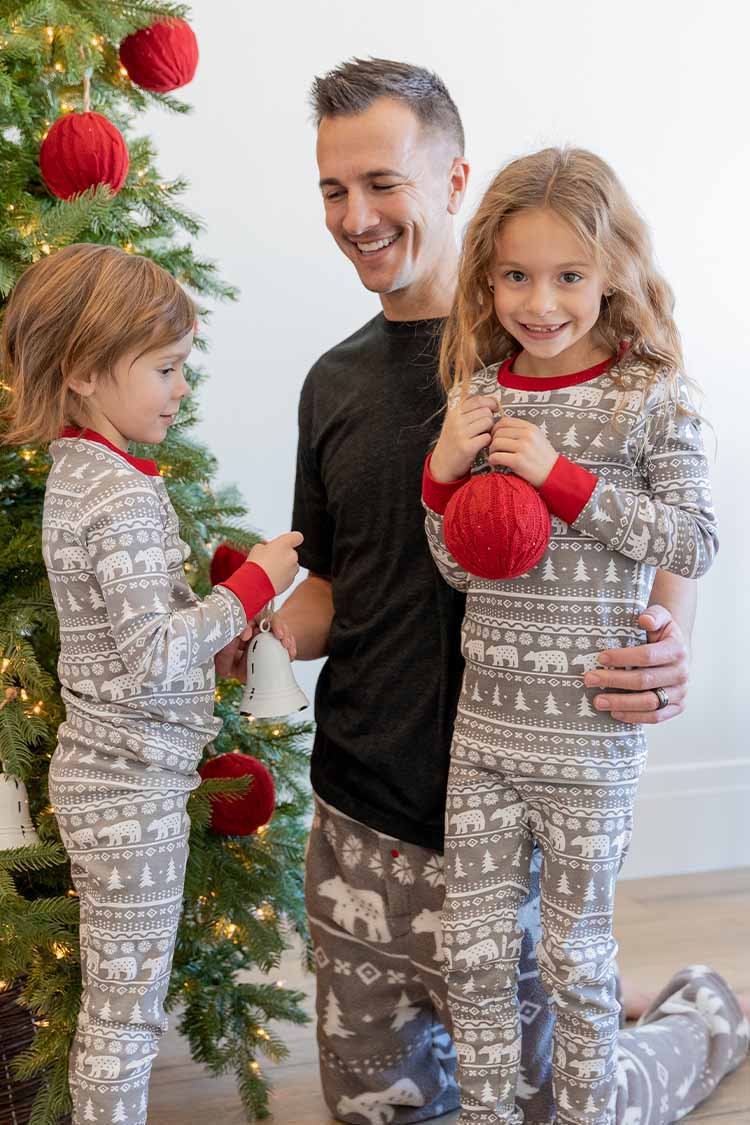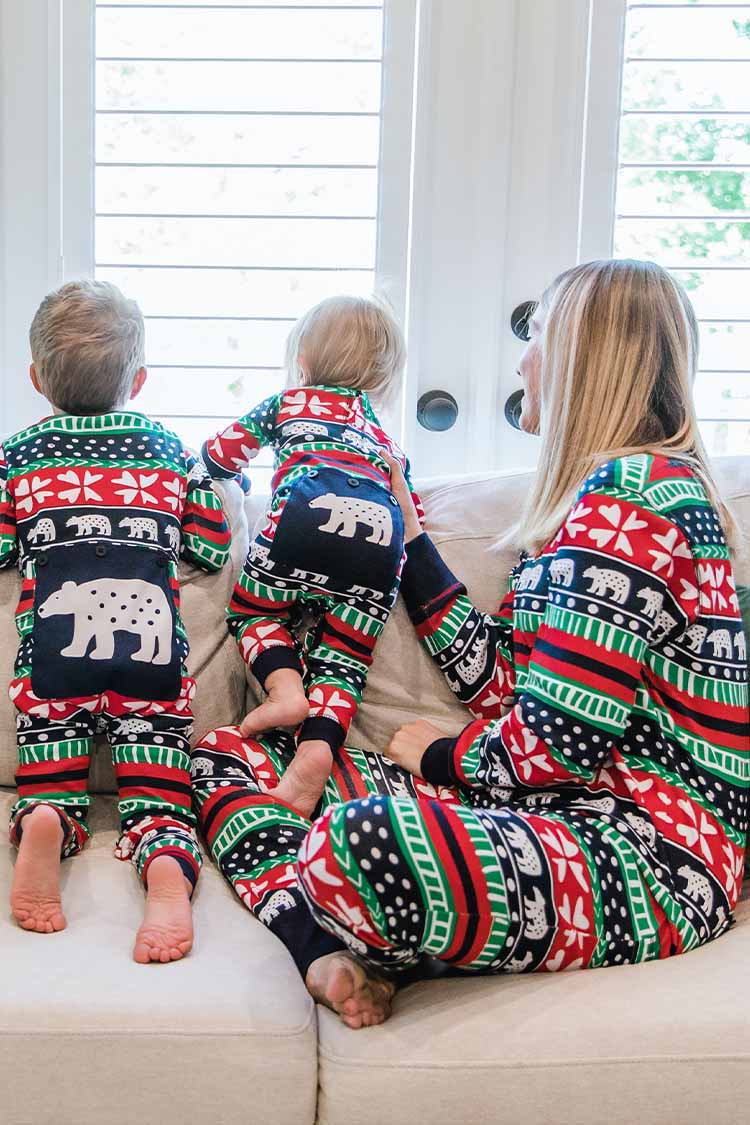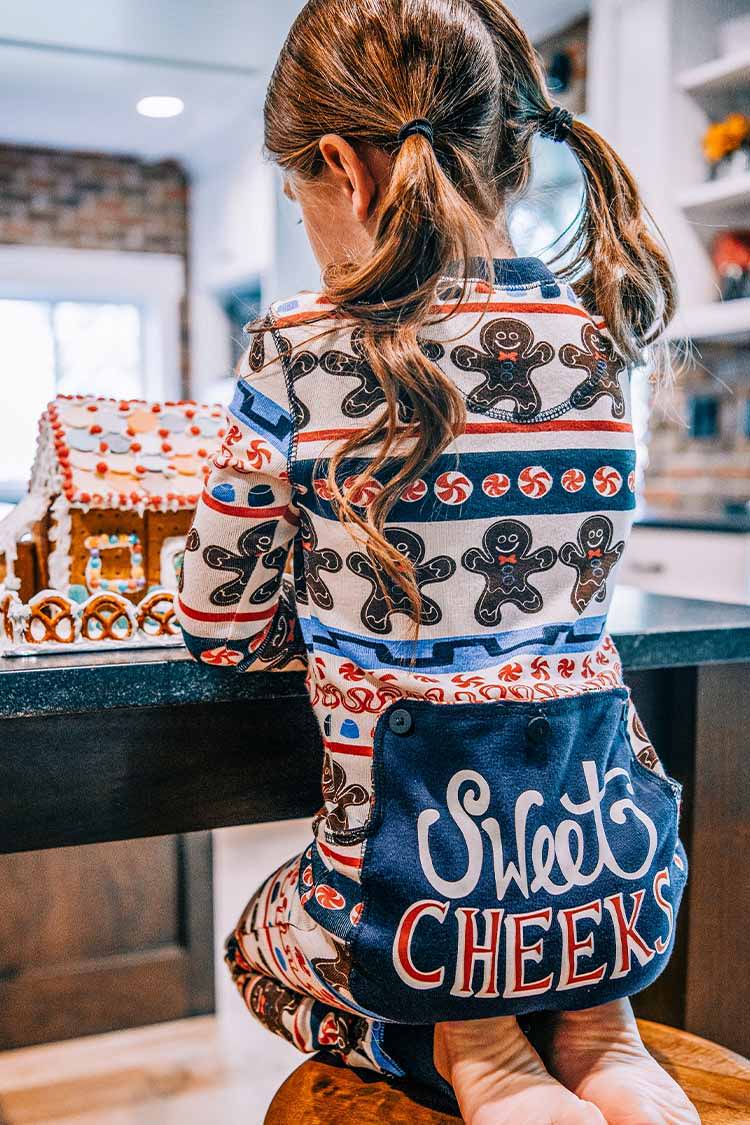 Sweet Cheeks Onesie Collection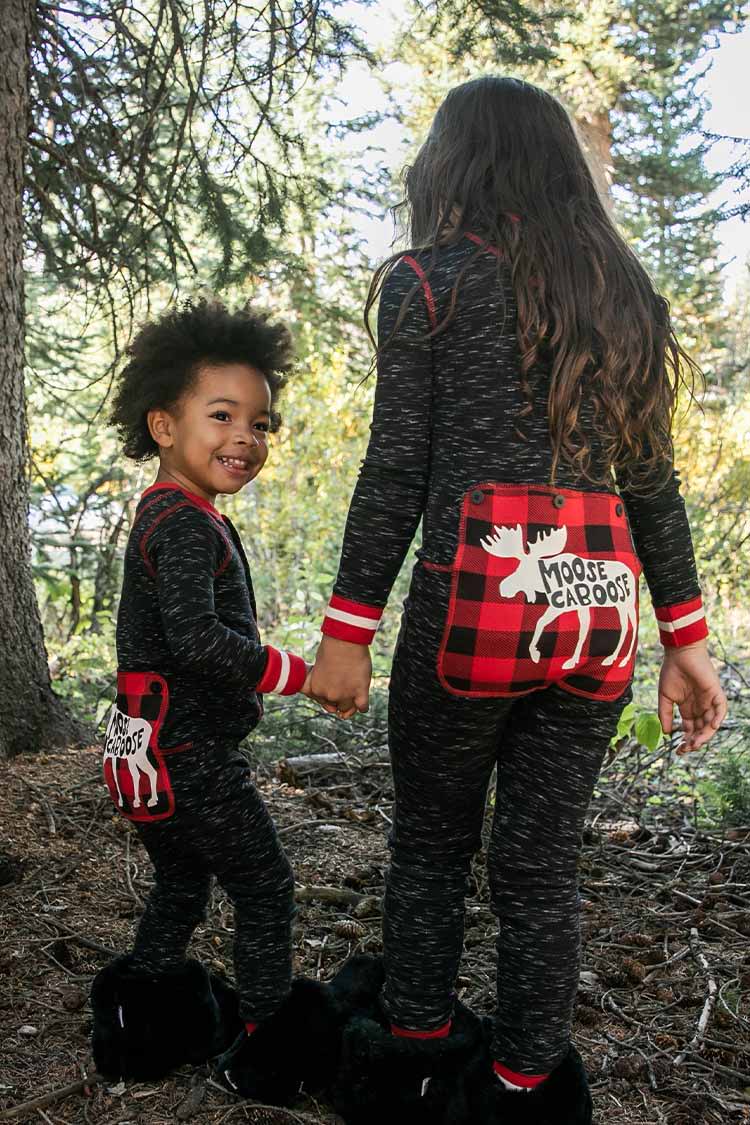 Moose Caboose Matching Pajamas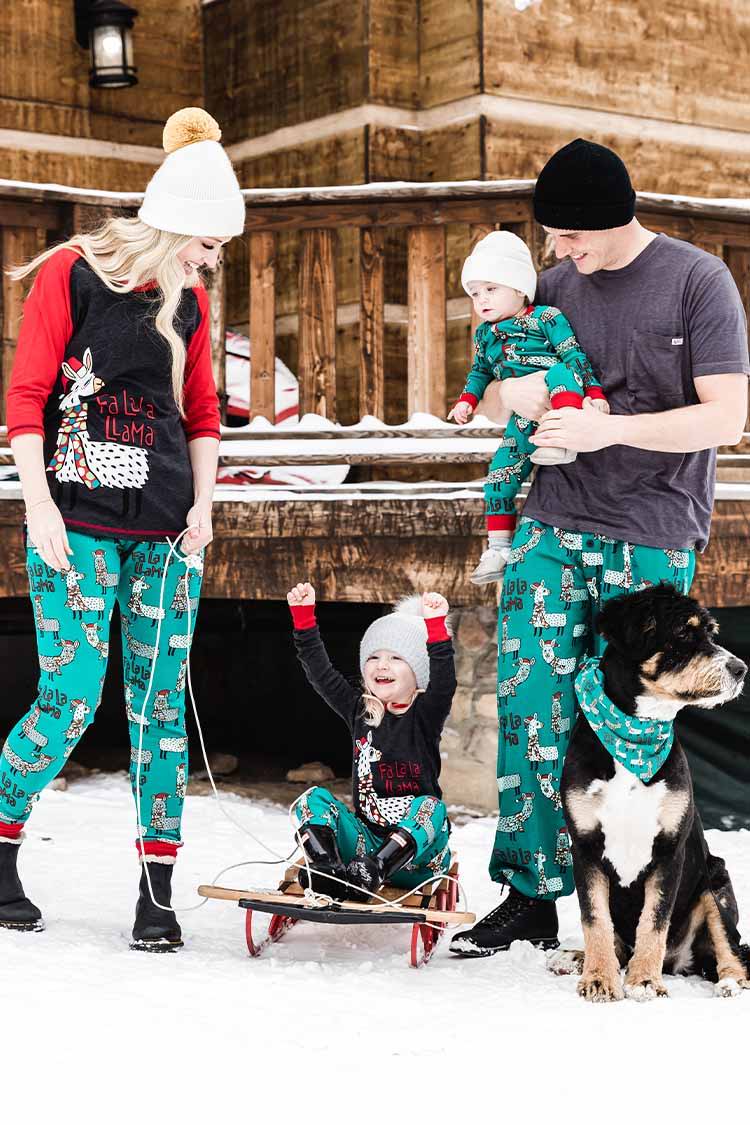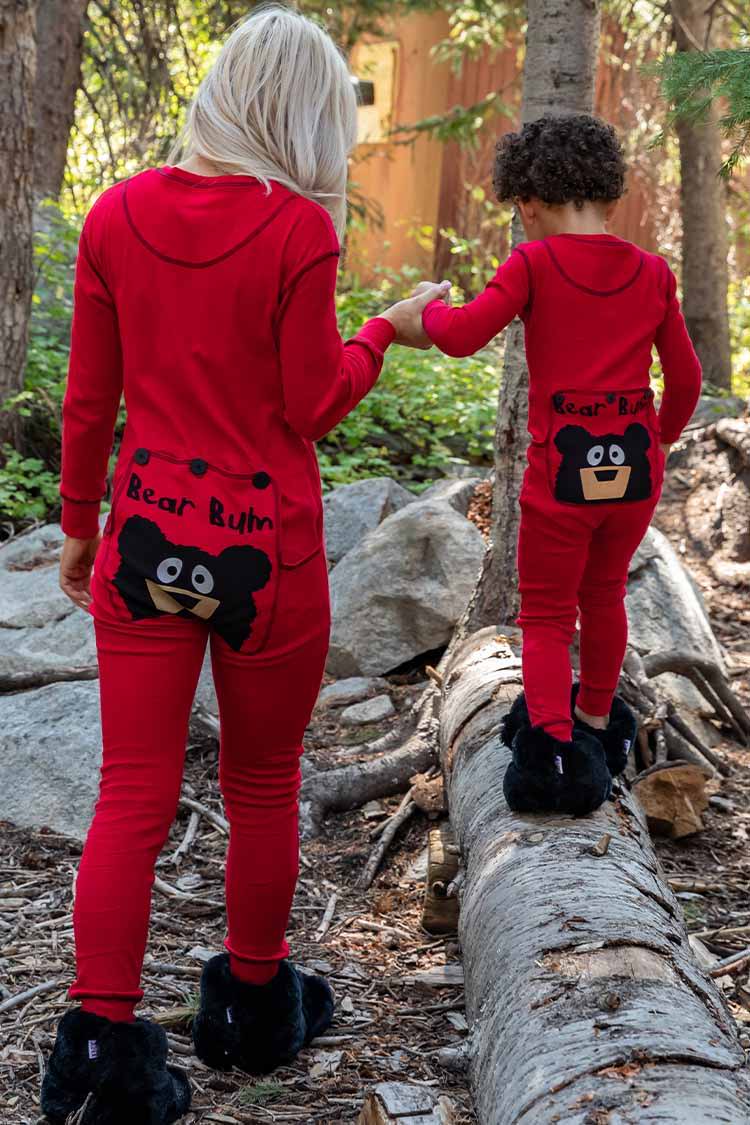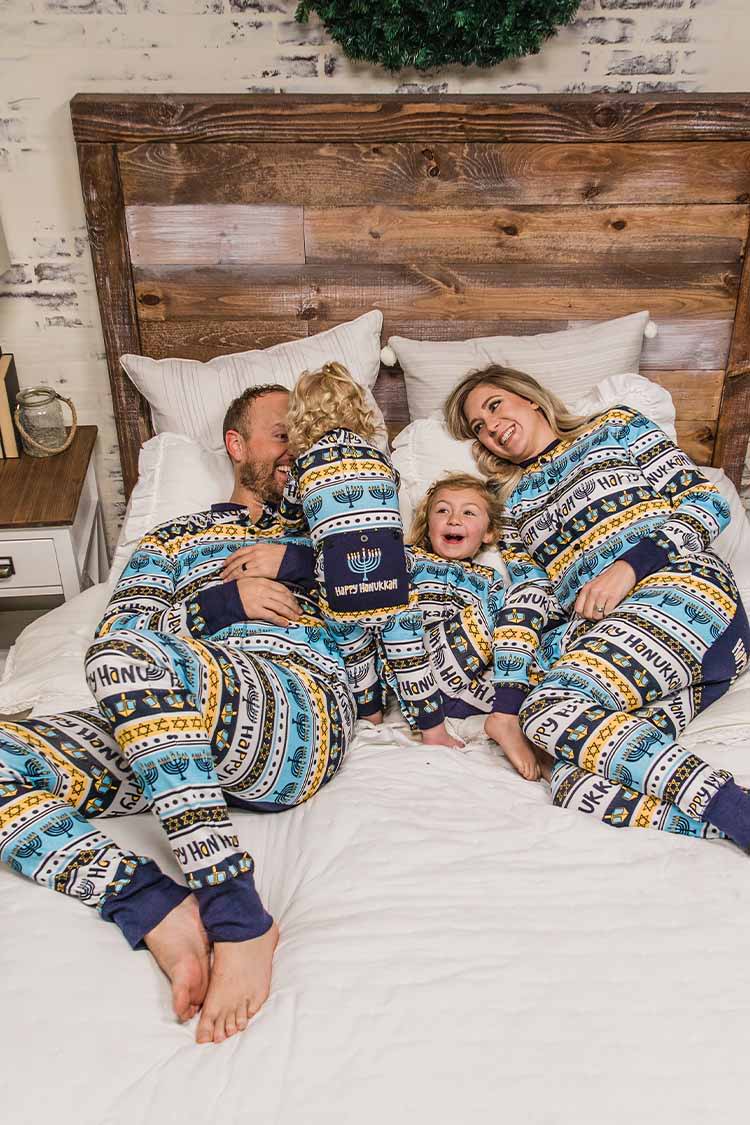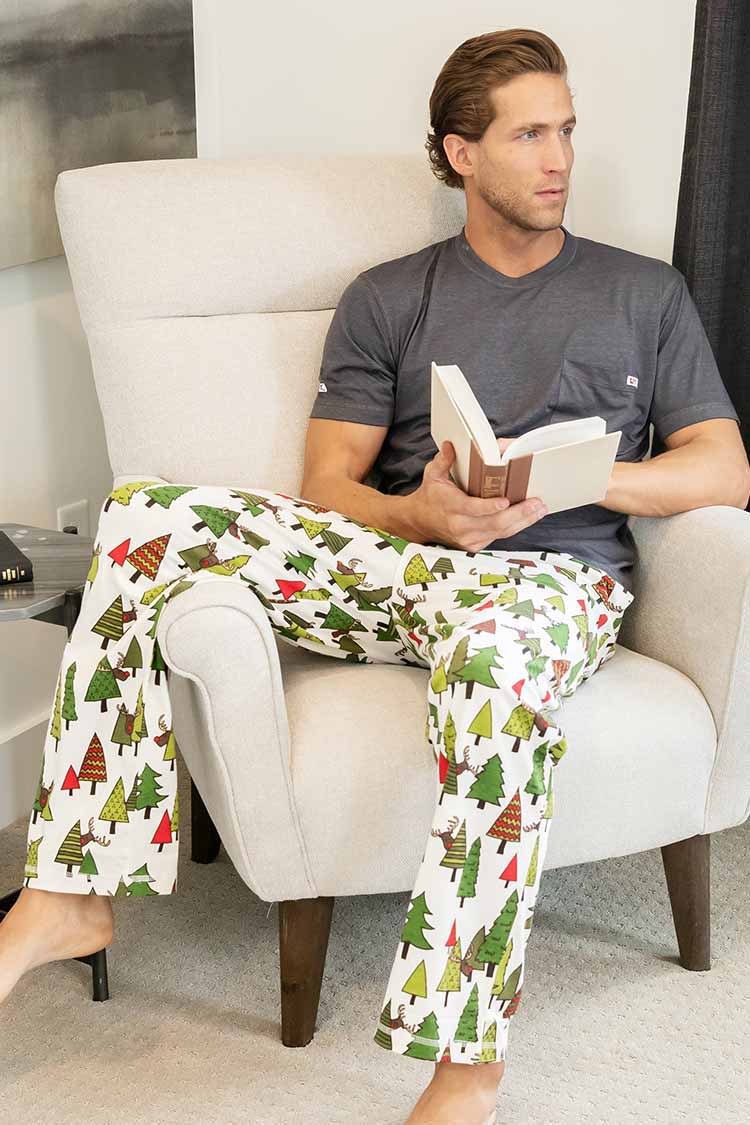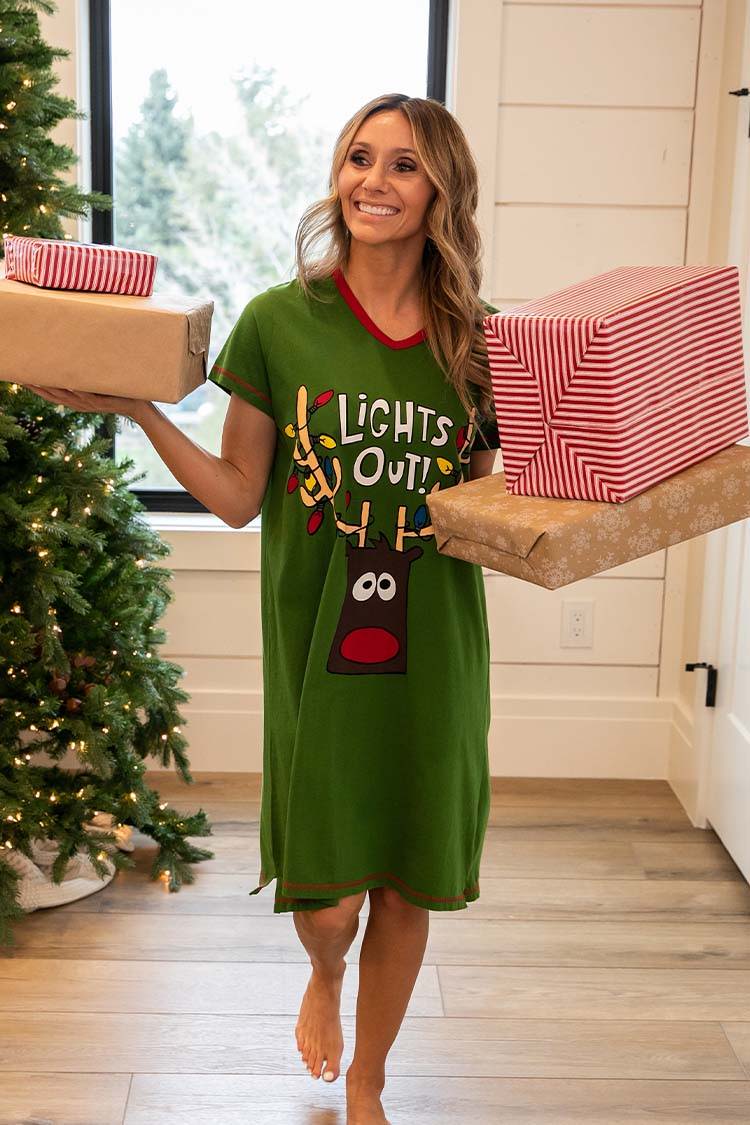 Women's Christmas Pajamas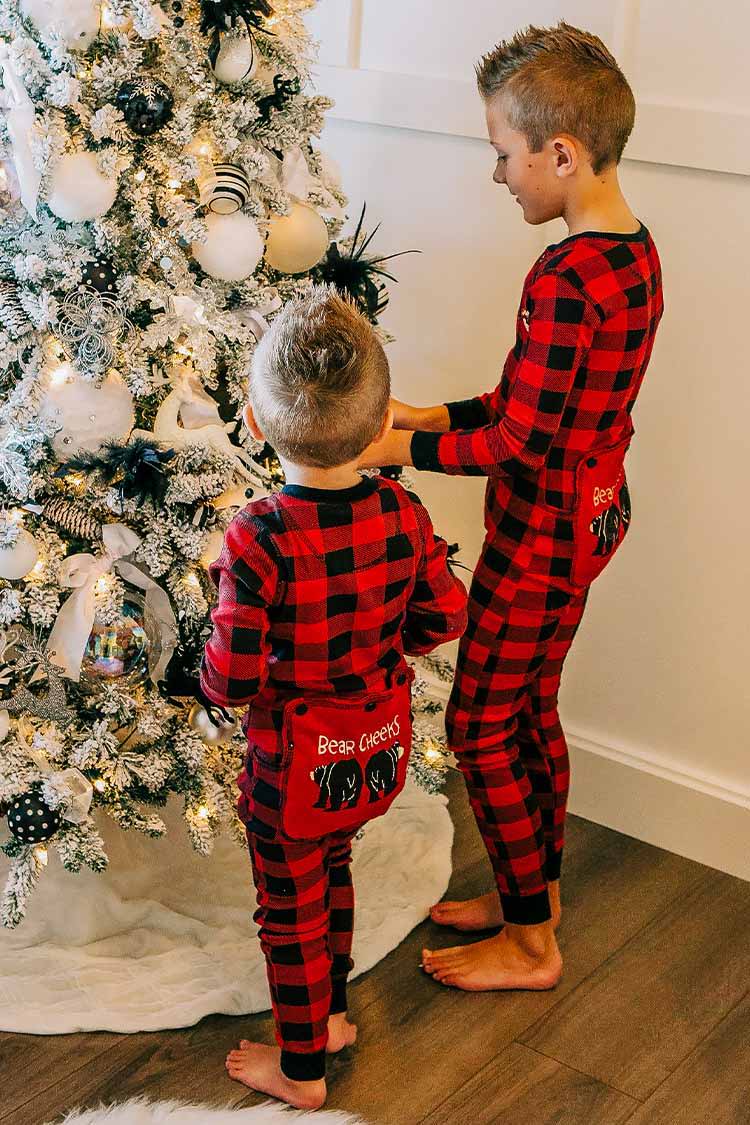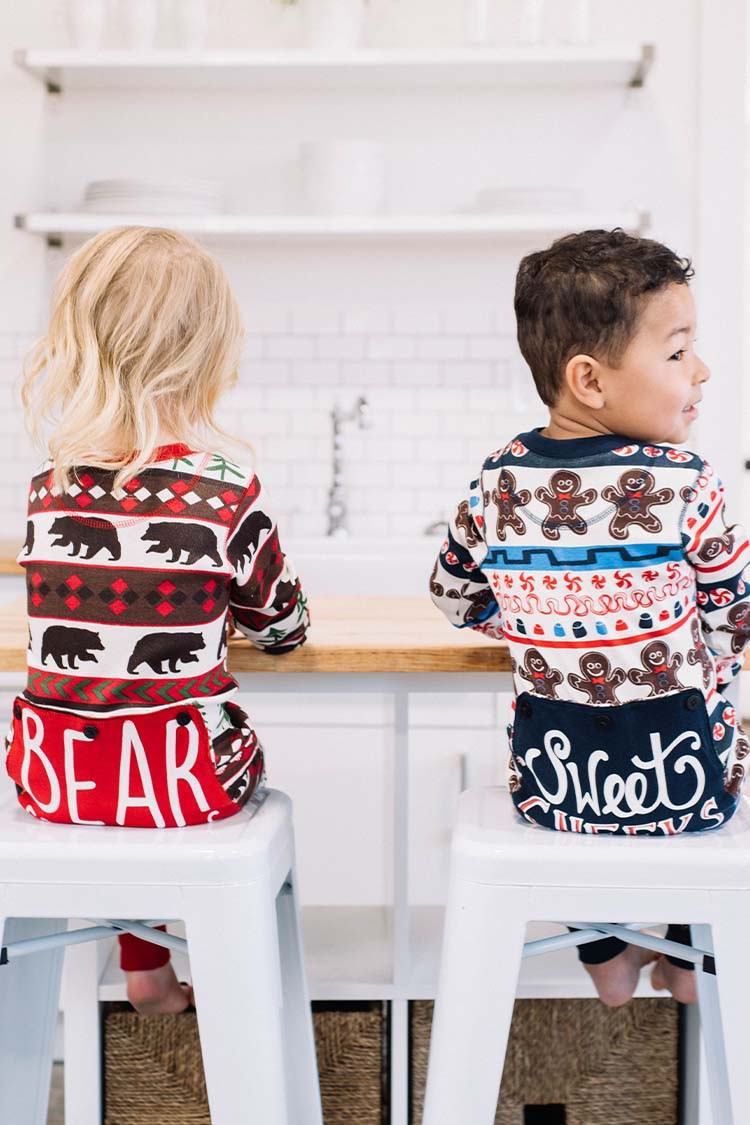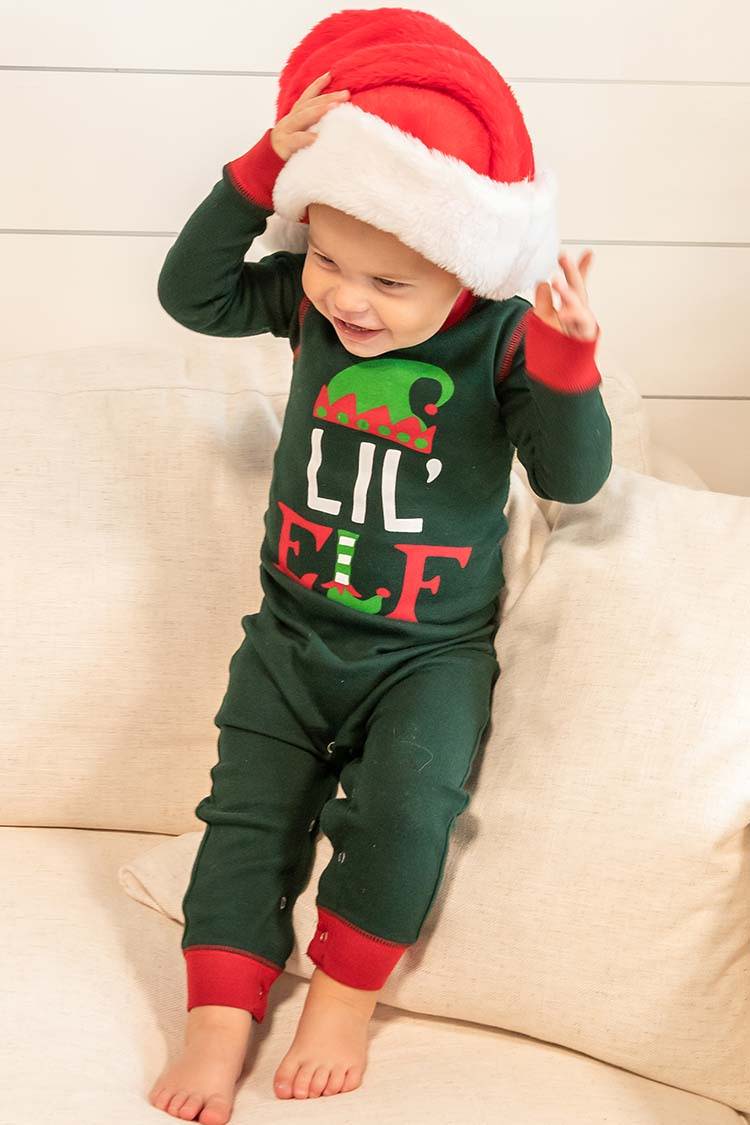 Toddler Christmas Pajamas
The holidays are the perfect time of the year for friends, family, and Christmas pajamas all day long! Whether you're curled up by the fireplace or getting ready for a Christmas movie night, matching Christmas pajamas are sure to make your time together even better. Upgrade the moments of warmth, comfort, and home for the holidays with LazyOne's matching Christmas PJs from our Holiday collection.
Your New Tradition: Matching Christmas Pajamas
You and your loved ones will look forward carrying on the tradition of matching PJs for the holidays every year. No matter your family size-two, three, or the entire extended family-there's a perfect holiday PJ set in our collection to reflect your family's sense of humor, taste, and style. Looking for a 'punny' pair of Christmas pajama pants? Love our women's Christmas pajamas in one-of-a-kind designs and bold colors? We have plenty of festive patterns and styles to choose from so you can be known as the matching Christmas pajamas family year after year.
'Yule' always look and feel great in your Christmas PJs from LazyOne. Matching holiday pajamas are ideal for so many things! From holiday photos and Christmas movie marathons to baking cookies and listening to your favorite carols—there are so many ways to enjoy the holidays in your Christmas pajamas.
Family Christmas Pajamas for Everyone
Let us help you preserve those moments of Christmas cheer and joy, laughter and cookies, all while you and yours are enjoying cute matching family Christmas pajamas. Nobody needs the scratchy stiffness of formal clothing when the weather outside is frightful, but the family inside is delightful! Give your holiday cheer a boost of coziness with our popular matching buffalo plaid pajamas. We have holiday sleepwear for everyone—even the family pets!
Buffalo Plaid Pajamas
There's no pattern more iconic for winter and the holidays than Buffalo Plaid. We love the timeless and classic look of the broad checkered red and black. Of course, we couldn't stop ourselves from adding the LazyOne touch to our buffalo plaid family pajamas either. Your family will 'bearly' be able to stop grinning when wearing our Bear Cheeks Buffalo Plaid PJs around the Christmas tree this year!
No matter which collection speaks to you or your family, we're happy to help get your loved ones wrapped up for Christmas in the cutest, comfiest pajamas of the season. Don't forget to check out our pun-derful accessories like matching socks, slippers, hats, critter purses, critter pets, hair clips and ties, sleeping masks, and robes for great gift ideas, too! Order today from LazyOne for some much-needed holiday spirit to brighten up the season and drift away to sleep on a cloud of softness. Do you have any questions for us while shopping our holiday collection? Please feel free to reach out to us! Our elves are happy to answer any questions you may have.
Why do people wear matching pajamas on Christmas?
There are so many great reasons to wear matching pajamas for the holidays. Here are just a few good reasons to make your Christmas a matching look:
Matching Family Pajamas are cute!
If you have eyes, you already know these holiday pajamas are super cute. They can take even the biggest Grinch and turn them into a raging holiday cheer spreader. Even if your family doesn't have a secret Grinch in the mix, these holiday pajamas are simply adorable and help bring even more Christmas cheer to this special season. Besides, is there anything cuter than your little ones in matching jammies? We think not.
Christmas family pajamas make for wonderful photo ops! Do you want to make all the other Instagram mommies jealous? Are you looking for a sweet Christmas card idea to send to your relatives? Are you just looking to capture some family candid shots of baking cookies with the little ones in their matching jammies? Whatever the reason for the picture, these matching pajamas make any moment even more magical for a season you are sure to cherish.
Matching family pajamas start the season off right!
Are you looking for a sweet family tradition to help up your family's festive game? Handing out matching PJs after Thanksgiving dinner is a sweet tradition to get the season started right. Even if you are a die-hard believer that the festive season doesn't start until December 1st, you can still start this fun tradition with your family. This tradition is great for when your kids are growing each year and need new holiday jammies. They are sure to experience maximum festive mode with their very own holiday PJs.
Family Christmas pajamas make bedtime easier!
Every parent knows the struggle. You tell your child to get ready for bed and your sweet little gumdrop turns into an angry abominable snowman. With our matching Christmas PJs, they will actually want to get ready for bed. These jammies are fun and comfy to help end at least one part of the eternal bedtime battle in your house.
It is a bonding experience!
As most parents know, you will likely only get 18 Christmas mornings with your children. These years go by faster than Rudolph pulling Santa's sleigh on a Christmas Eve deadline. Wearing matching pajamas can create a bonding experience for your children through the years that they are sure to remember long after they leave the nest. Even if you don't have children, wearing matching holiday pajamas as a happily married couple is still a bonding experience worth enjoying.
Text
How much are matching pajamas for Christmas?
There is no one price quote for your family because every family is different. While you may be shopping for just a family of three, others may be shopping for a larger bunch that includes the kids, grandparents, aunts, the dog, the neighbor next door, and anyone else as you go a little holiday shopping crazy. The good news is that our pajama sets are so affordable with incomparable quality!Text