Daddy and Me Pajamas with Fun Designs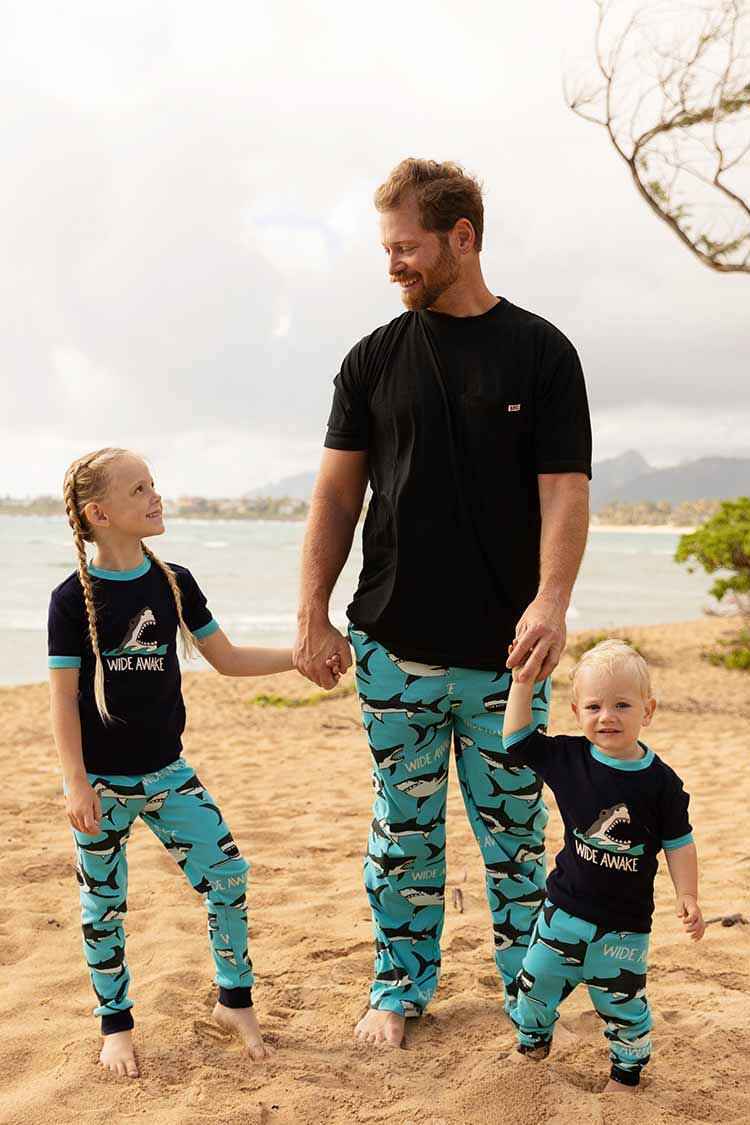 Mountain Big Foot Pajamas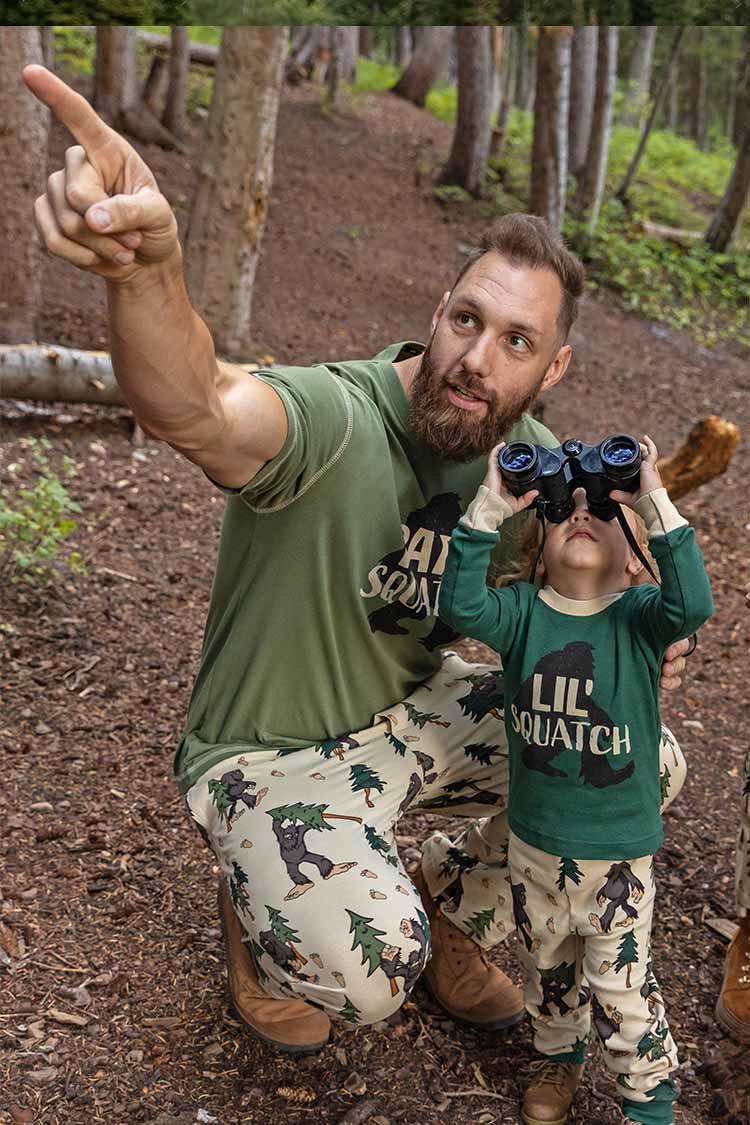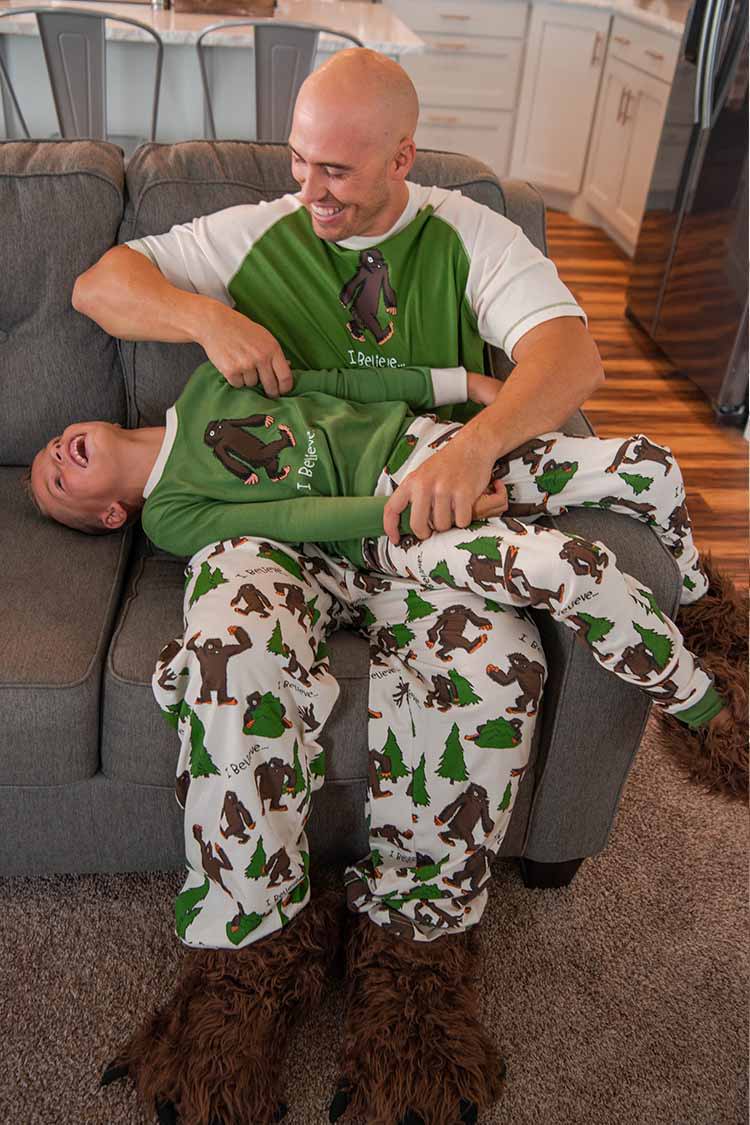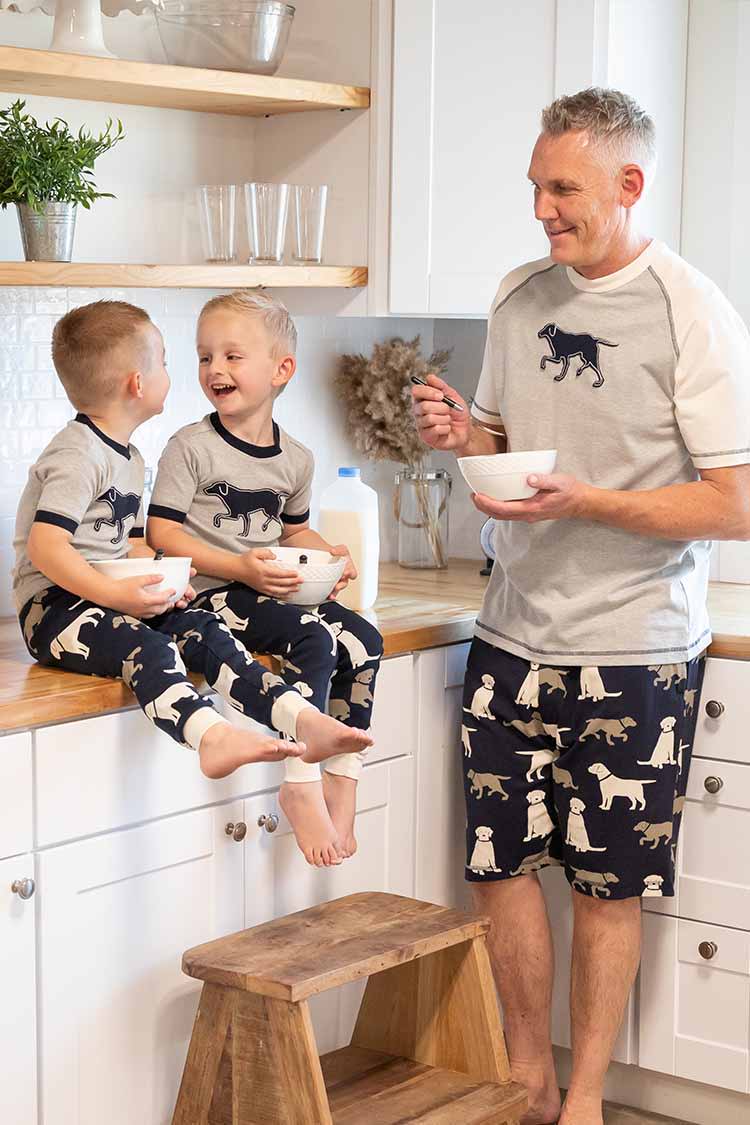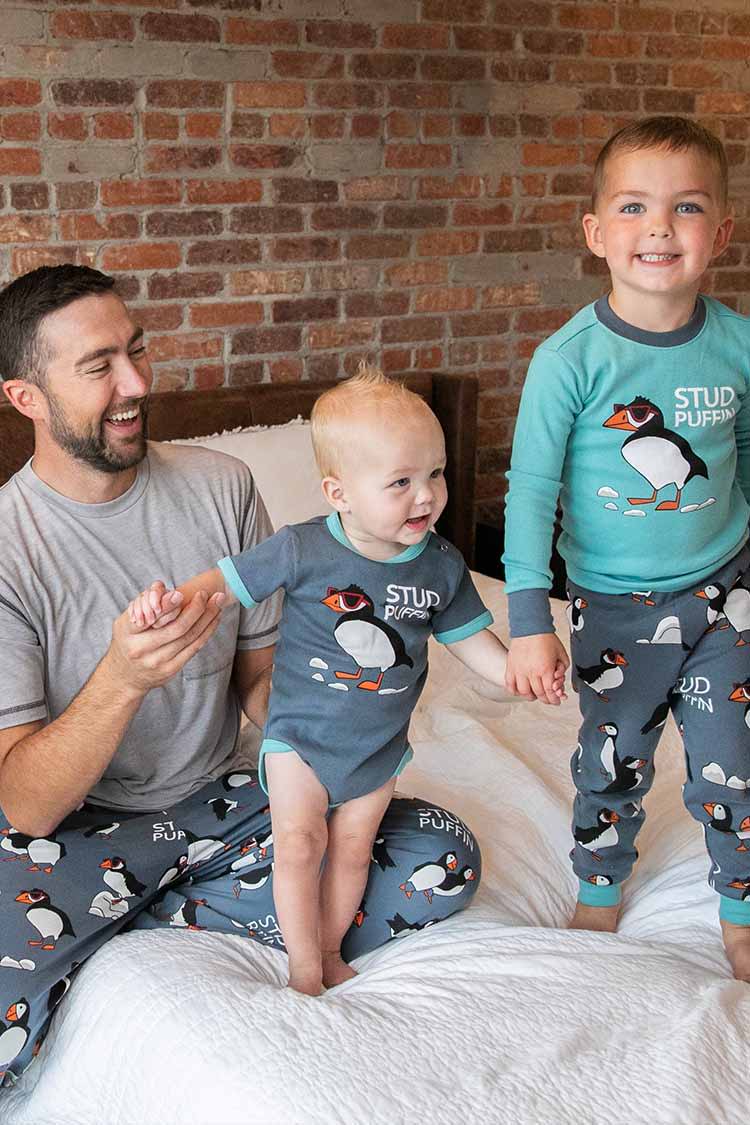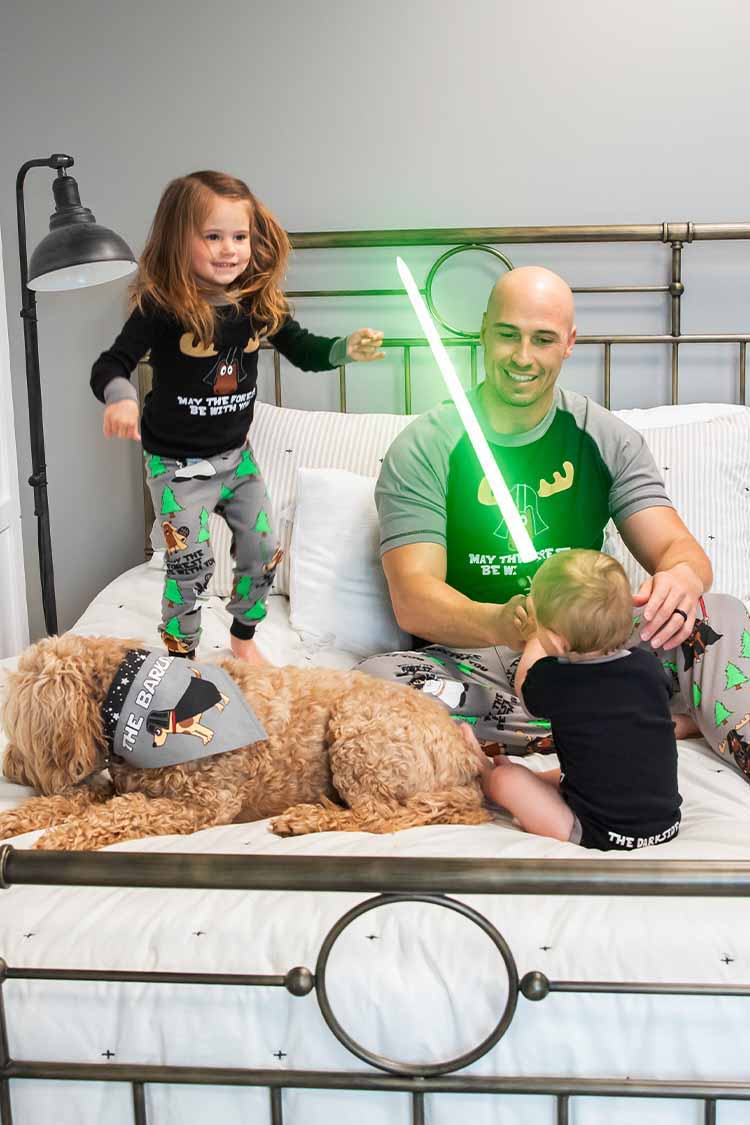 Forest Be With You Pajamas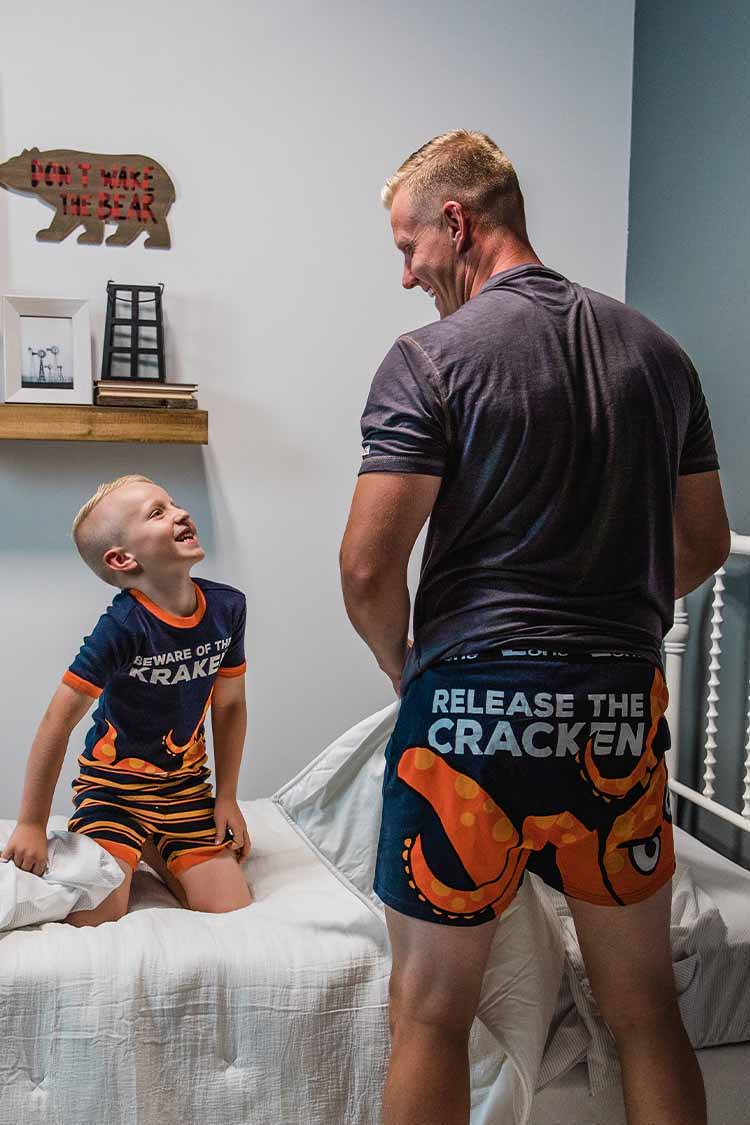 Release the Cracken Pajamas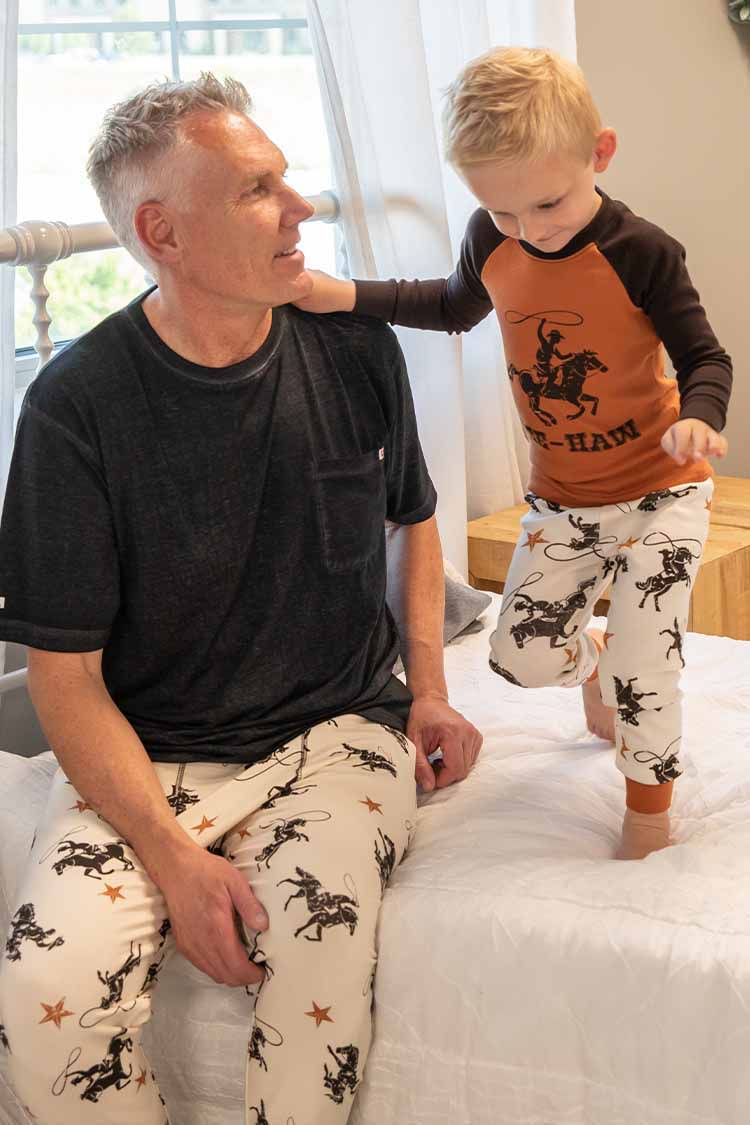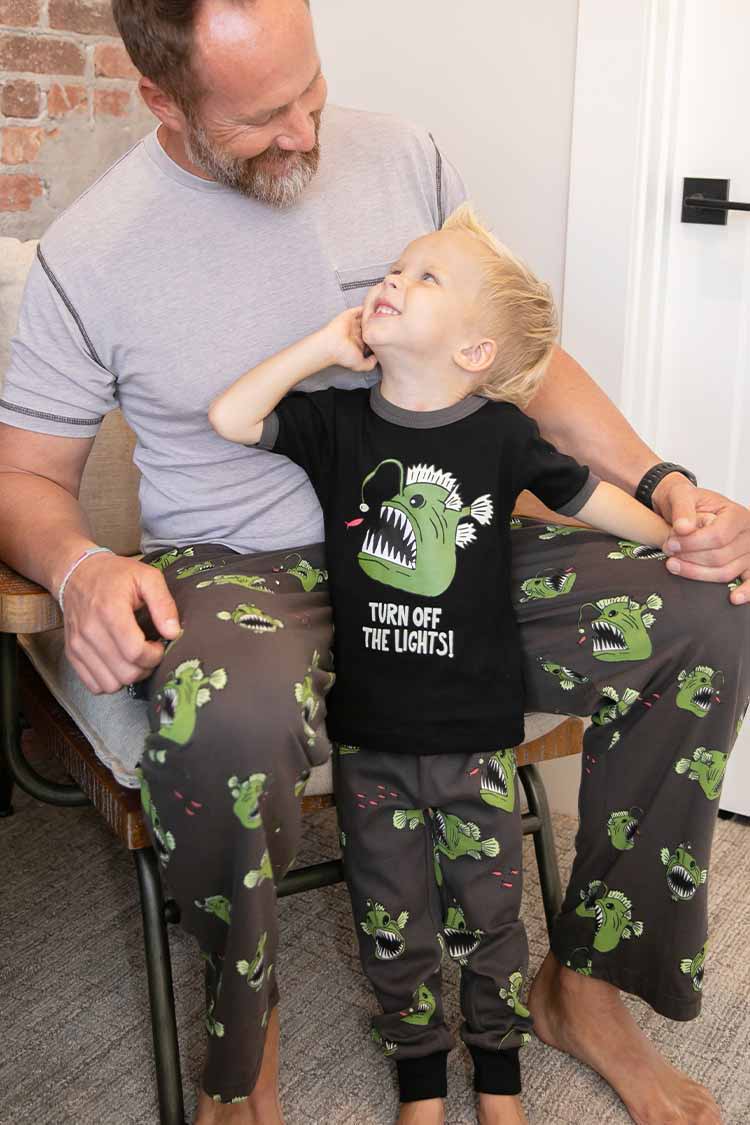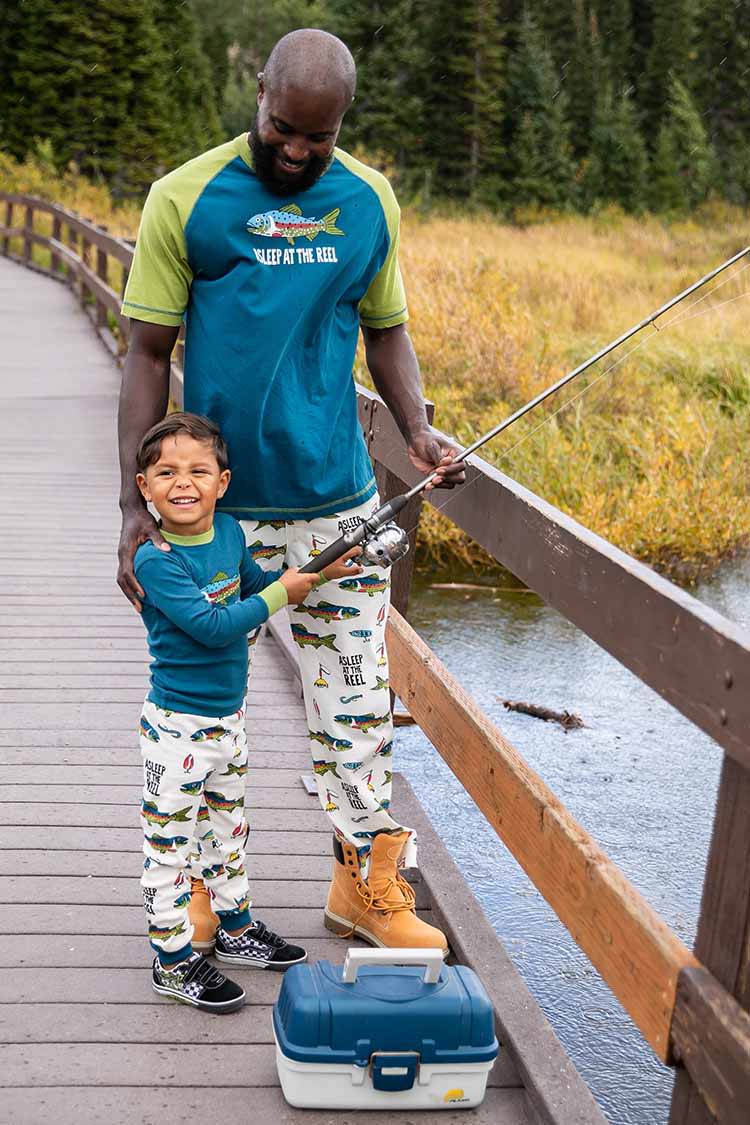 Asleep at The Reel Pajamas
Relationships made between dad and his kids are so "beary" special! Our Daddy and Me Collection celebrates the part dads play with a vibrant and dad-joke filled collection of matching pajamas. There are a number of patterns unique to Daddy in this collection.
Is Dad a buff guy? Our Buffalo Family Collection is a style fathers can wear with their kids and infants, featuring a yellow and brown top with "I'm Buff!" written beneath our buffalo character. The boy and baby boy's options are designed in the same fashion. For daddy's buff girls—because hey, girls are strong like dad! — the buffalo top is in pink and the baby girl's Creeper Onesie is in blue with pink trimming. The collection also features matching boy's and men's boxers so he can look just like daddy! This set would be the best gift for a fitness enthusiast dad.
The Stud Puffin is another super cute option for matching father-son pajamas. The blue and green top features a very cool puffin with black shades and "Stud Puffin" on the front. The pajama bottoms are blue with the puffin printed all over. An Infant Creeper Onesie is also available in this collection for precious dad and baby matching pajamas. You can kickstart the dad jokes with the Stud Puffin boxers, featuring our cool guy puffin on the back. Move over stud muffins, because dad's got a crew of only stud puffins! Not only can these be worn around the holidays, but year round too!
Our Howl of a Night Collection is for the dads who love the outdoors, camping, and wolves. The men's pajama bottoms are grey with "Howl of a Night" printed sporadically throughout the pants for a cool and comfortable fit and look. For girls, the Infant Creeper Onesie reads "Just A Pup" on a super cute pink and brown combed cotton garment. The PJ set features the grey bottoms with wolves and a pink long sleeve top that reads "Howl of a Night" with a large wolf face. The boy's infant creeper and kid pajamas are offered in the same design but in blue. We give this pajama set a "howling ovation"! The best thing about this style? Family portraits can be taken in them any time so that Christmas card will be ready to go!
Our daddy and me pajamas collection has over 20 different styles to choose from, so they'll match the personal taste of any dad and his wolf pack. We guarantee it! If you have questions about our matching daddy and me collection, please feel free to contact us.