Comfy Sleepwear and Fun Accessories for Kids
Warm & Cozy, Fun & Stylish Pajamas for Kids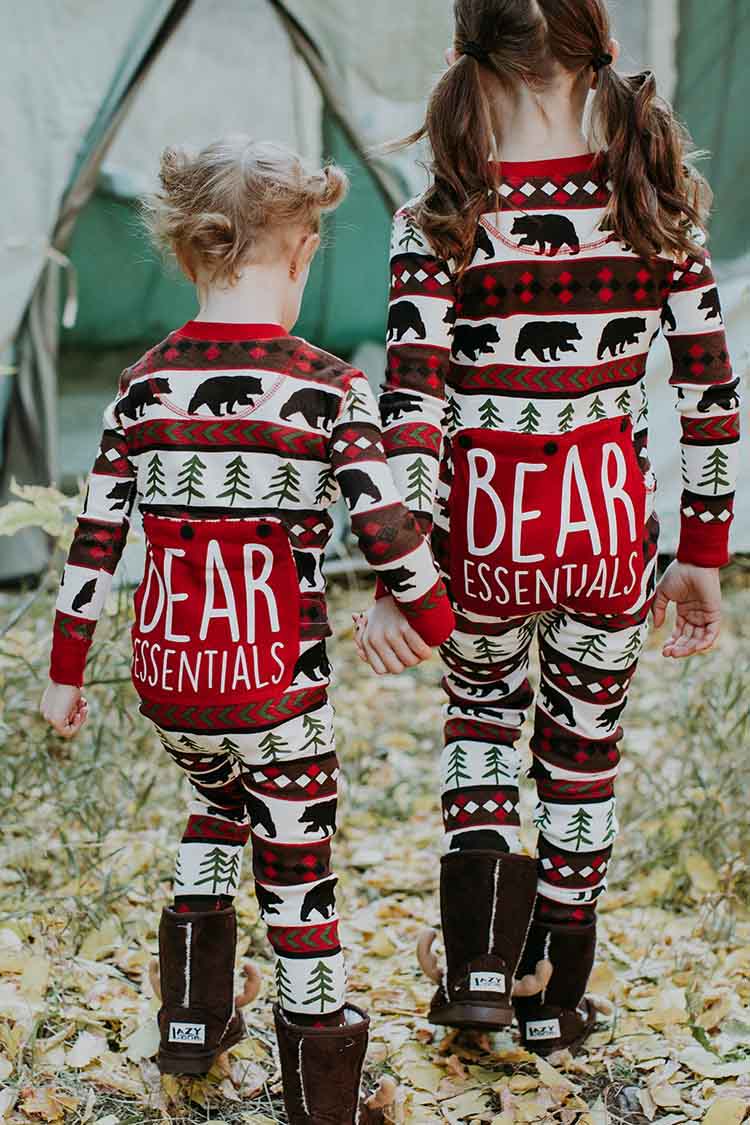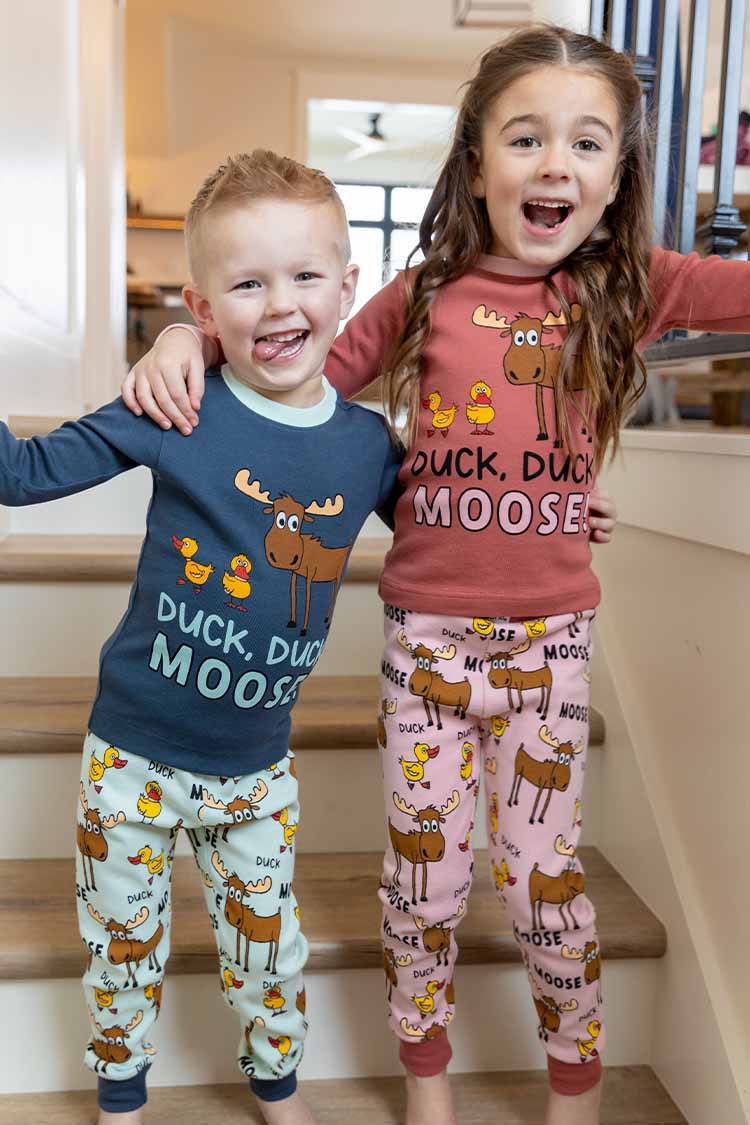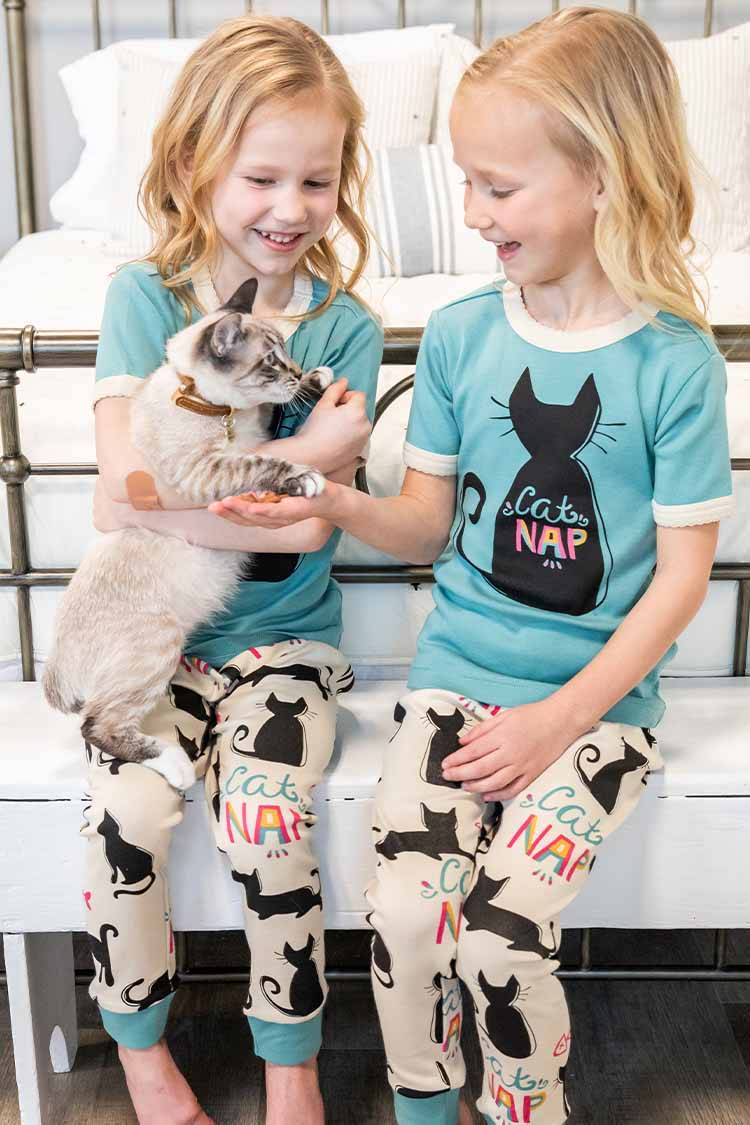 Kids Short Sleeve Pajamas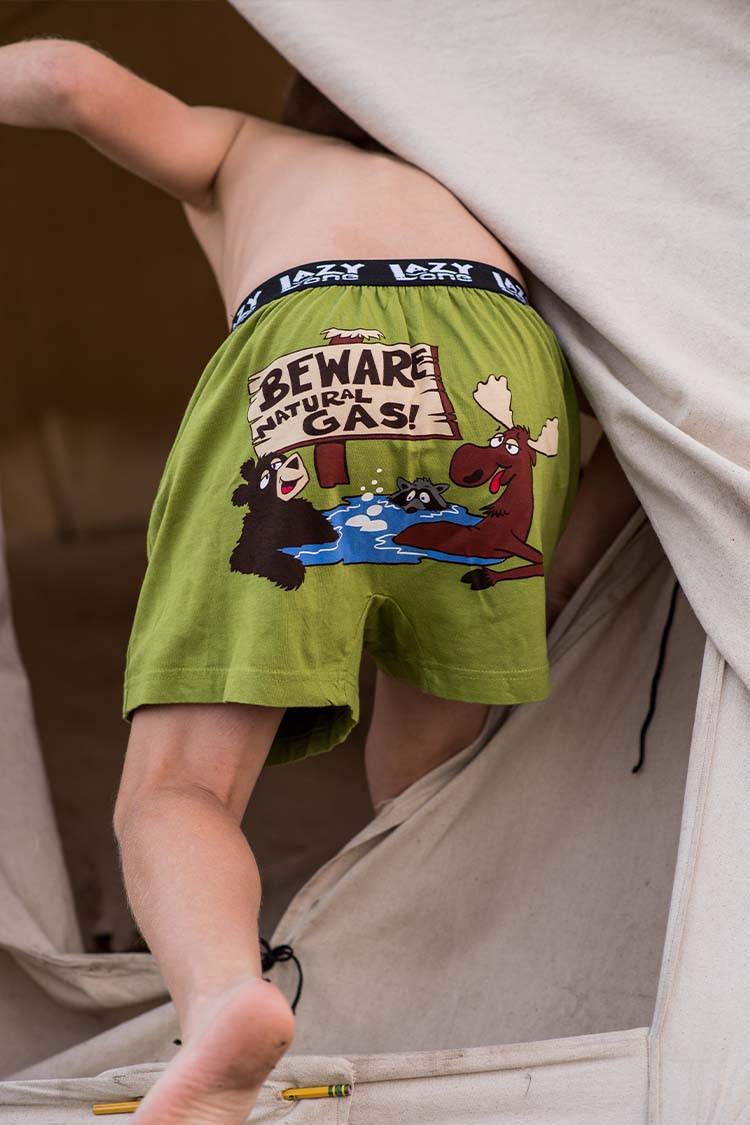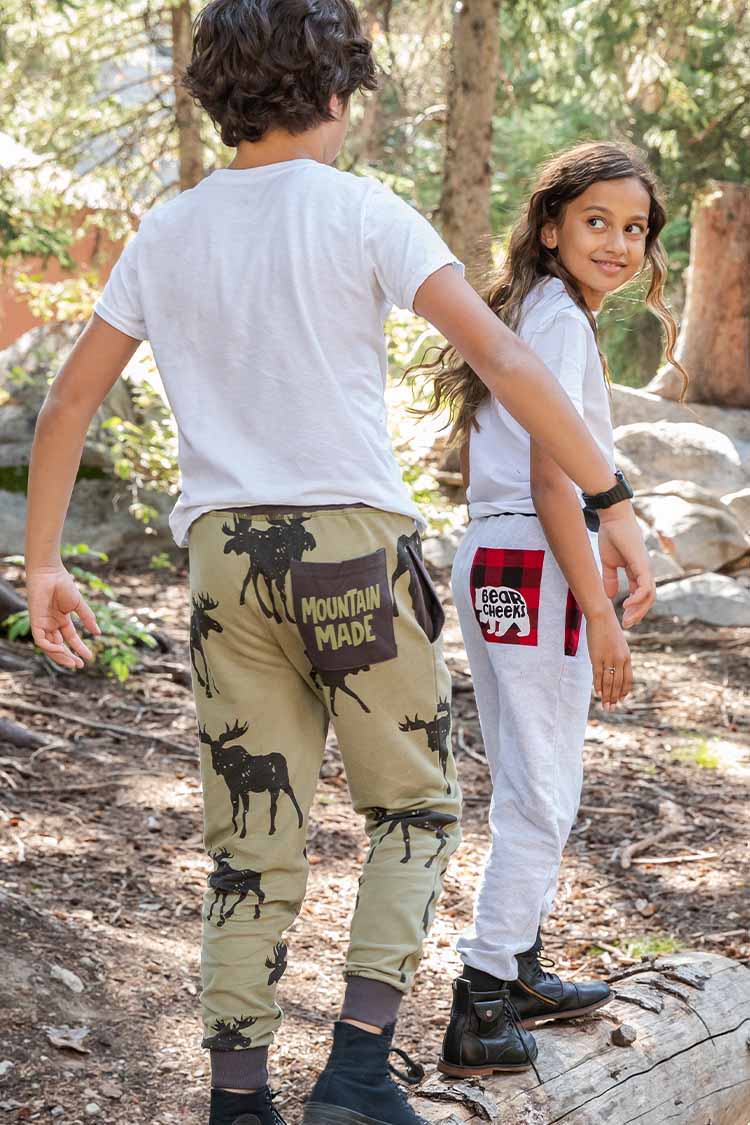 Matching Doll & Kid Pajamas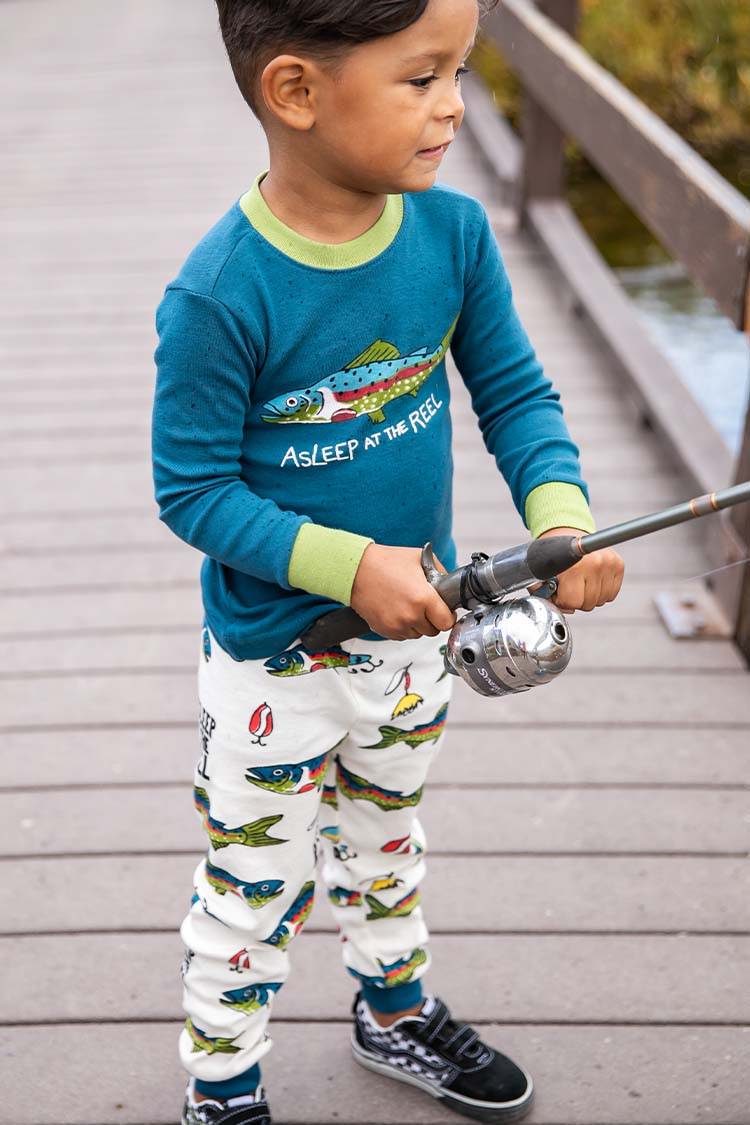 What fabric should I use for pajamas?
When it comes to pajamas, you want them to be comfortable and breathable. Whether you're lounging or sleeping, feeling hot and stuffy is a no-go! Cotton is an excellent fabric for pajamas, as it's soft, comfortable, and allows your skin to breathe. At LazyOne, we use 100% Combed Cotton for our pajamas, so you and the pack will feel great in them for all day wear or while sleeping.
How do I make my pajamas cute?
The best way to make pajamas cute is by choosing options that take the latest styles and make them unique. For example, family matching pajamas and onesies are in right now. At LazyOne, we offer a huge selection of cute pajamas that pack of ton of punny personality. It's also important to choose pajamas that feel cute to you and your family. Do your boys or girls love dinosaurs or unicorns? Let them choose jammies that feature their favorite animals (real or mystical) in cute styles that you'll find here in our selection.
What do they call pajamas in England?
In England, they call pajamas "pyjamas." Each are technically correct spellings of the word according to the Oxford English Dictionary. In fact, many other English-speaking country use the "pyjamas" spelling. Another word for PJs that they use in the UK is "jim jams," which is a lot like our "jammies."
What are the coolest pajamas?
The coolest pajamas are the ones that make you and your little ones feel comfortable and stylish! This is totally based on preference, as your crew might think beach themed jammies are the coolest whereas others are all about the camp and mountain themed PJs. Ask yourself what kinds of things your family enjoys together. Spending time outdoors? Riding horses? Watching fantasy TV shows? Once you've answered these kinds of questions, finding the coolest pajamas for your crew will be a snap!
Bedtime doesn't have to be a chore when it includes our kids matching pajamas! With cute options from whimsical to downright punny, it's easier than ever to give your little ones some kids sleepwear they'll actually look forward to wearing instead of fighting you about it!
Our collection of kids pajamas has something for every child to capture their imagination and wrap them in gentle softness, from infants to toddlers to your teens. In this kids sleepwear collection, you'll find rompers, onesies, matching sets, Flapjacks, Boxers, Slippers and Mitts, Hooded blankets, and more perfect for mix and match to get it just right for your little one.
Short Sleeve Pajama Sets
Our short-sleeved pajamas are ideal for the kiddos who get 'crabby' about their PJs being too loose. These snug-fit jammies are perfect for spring or autumn, as long sleeves may be too hot to sleep in comfortably, but temperatures still aren't warm enough to head to the shorts or boxers. Keeping your kiddos at a cozy temp no matter the season is a fantastic way to help them sleep through the night. These sets feature our adorable and unique characters and pun-derful humor with short sleeve tops and matching snug fit pajama pants.
If your little one is an entomologist in the making with a passion for bugs, they might love our Crawl Into Bed set. If they're always playing mermaid, they may want to embrace their mer-self with our adorable Sea You in the Morning Set. There are plenty of styles and designs to capture the bedtime imagination!
Long Sleeve Pajama Sets
When the first flurries fall as temperatures are dropping, the best kids pajamas to keep them warm are found in our Long-Sleeve collection—made to feel like a cozy, enveloping hug of the softest kind. Featuring a loose fit (but not too loose so they can stay nice and toasty), these are perfect for late fall and winter.
Get your lil' fishing buddy our Asleep at the Reel set or Bearly Awake. If she's magical, she might just need a pair of Magical Unicorn Long Sleeve PJs. Don't 'Dino-snore' on these delightful, giggle-worthy sets made to keep them warm and snuggly-comfy to help them fall asleep. You'll find a smile-worthy amount of adorable sets featuring moose, bears, otters, dinosaurs, yetis, and unicorns, designs fit for lil' cubs and cowpokes.
Hood and Tail Blankets
We aren't moose-ing around when we say we love what we do! We love to explore all the wonderful ways we can engage children's imaginations and help get them ready for bedtime, so we created Hood and Tail Blankets! Let your kiddos embrace their inner monster, bear, dinosaur, buffalo, owl, tiger, unicorn, plus many more fun, whimsical animals. Best of all? Our kids sleepwear blankets are designed to match our kids pajamas!
The Coziest Accessories
Speaking of being 'otterly' dedicated to the entire cozy experience, we took it even further by creating the best accessories for all things comfy. That's right! Get 'yeti' for these adorable accessories made to help your kiddos learn, grow, play and get sleepy-cozy! What do we offer?
Cap-Tivating Hats
Slippers for the Imaginative Sole
Sock-ingly Cute Socks
Un-bear-ably Cute Hair Clips
Moose-t Have Critter Pets
Read-iculously Fun Children's Books
These fun accessories make a great addition to our funny kids sleepwear collections to kick it up a joyous notch. Kids of all ages enjoy a good pun, and our punny kids matching pajamas let them explore their sense of wonder and humor.
We want to make sure that your little ones have everything they need to make bedtime fun while helping parents around the country enjoy a more manageable, smoother bedtime routine. Whether it's with our cozy critter hats, high-quality 100% cotton pajamas, or smile-inducing Hood and Tail Blankets, we love making the world cozy one pajama set at a time!
Thanks to our wide selection of children's PJs, they can embrace their wild side, ocean adoration, or appreciation for the great outdoors.
Looking for the perfect holiday comfort in the upcoming colder months? Never fear; we have enough here to make the whole gang sing Gnome for the Holidays while under the Mooseltoe. From gorgeous Nordic-inspired polar bears to festive light strings, the purrfectly cute holiday PJ set is here for your little one!
Each of our pajama sets is created with specifically designed colors that won't run or rub off so they look fresh and new again and again. In addition to that, we use azo-free dyes, which are a boon to our environment, skin, and health!
Are you ready to open the world of sleepy imagination with us? Please feel free to reach out to us at any time should you have questions about our kids sleepwear. We'd be 'otterly' delighted to help!