BABY PAJAMAS AND ACCESSORIES

Warm & Cozy, Fun & Stylish Pajamas for Kids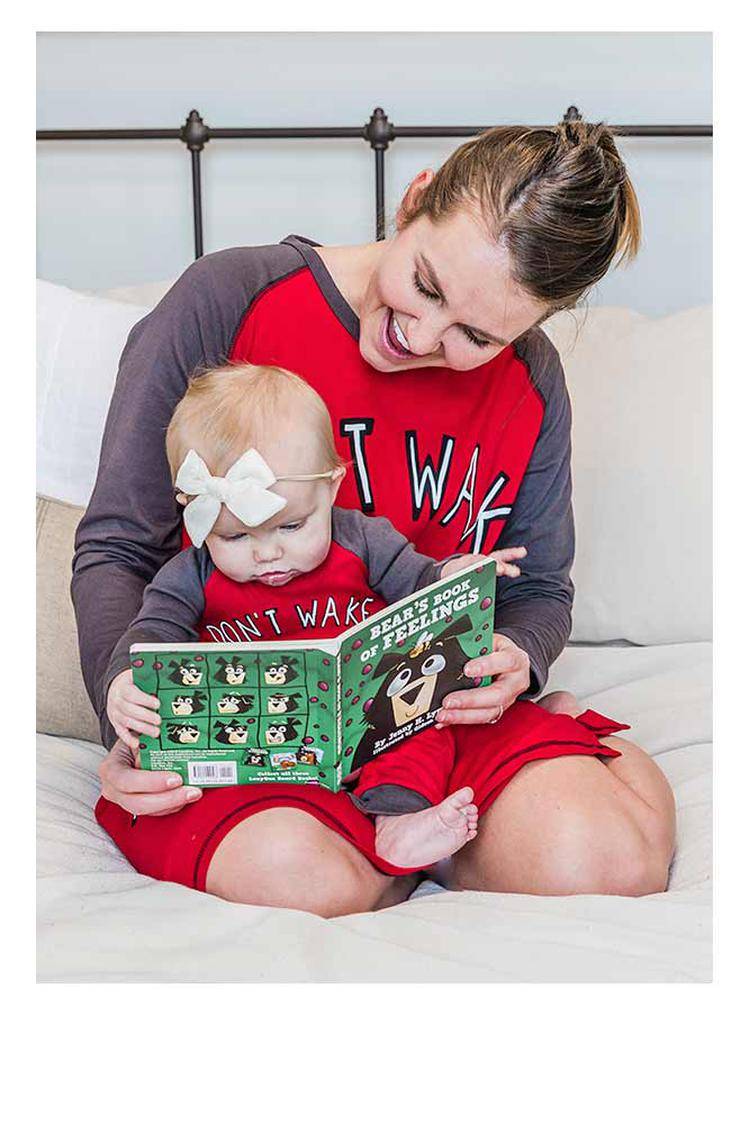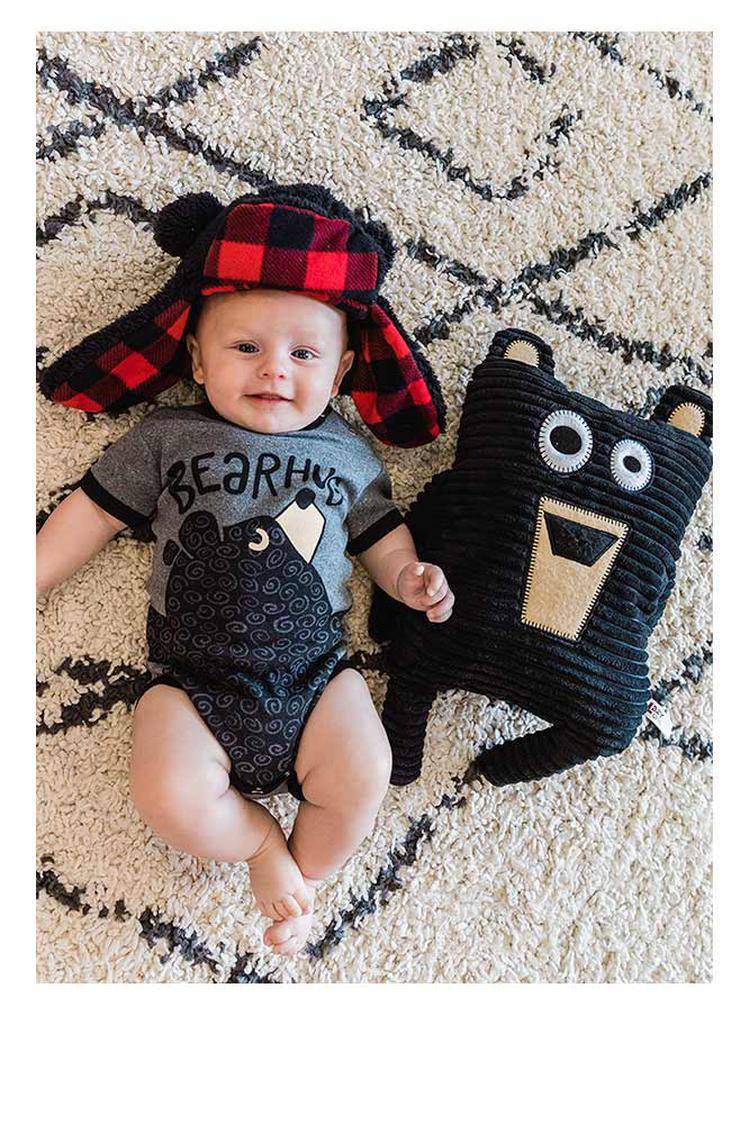 Our baby pajamas collection helps make the cutest little bear cubs around the globe even more un-bear-ably cute! We've quite paw-ssibly got the most adorable selection of baby sleepwear waiting for you, along with the comfiest materials your kiddos will love to fall asleep in; no prob-llama. When you need the right baby pajamas to ensure that your precious one is able to sleep better on a cloud of 100% breathable, premium cotton, look no further than LazyOne!
We have so many styles of infant and toddler pajamas for you that will suit any season, neither too cold nor too hot and never too scratchy! When you're getting ready for the heavy snow and Santa's arrival, you'll be able to wrap your babies up in our one-of-a-kind, punny Flapjack Onesies. Our most popular patterns and designs, from cozy Nordic-inspired bears to our Lights Out Moose and more, are available to help keep them snug and warm.
When summer starts creeping up, and the temperatures rise, you'll love our infant Onesie Creepers, perfect for when your little Just Hatched Chicken gets warm at night or overheated during that day. Additionally, many of our infant onesies can be mixed and matched with our baby sleepwear leggings for a Berry Cute look that will surely melt hearts and make smiles.
This collection of baby pajamas has something for every little Bear! Created from high-quality materials to ensure the softest feel and texture, these were made to last well after the next growth spurt! Thanks to our special azo-free dyes and patterns, our baby sleepwear can be washed and dried often without worrying about fading, so you have a like-new look every time you dress them up.
If you order more than $75 worth from LazyOne today to ship anywhere within the U.S., please enjoy complimentary free shipping! Don't forget, we also offer a giggle-inducing array of accessories and gifts that match our cute PJs too. Browse our selection of children's books, Critter Pets, Critter Burp Cloths, socks, slippers, hats, hairclips, and bibs for some extra fun with the little one!
Questions for us? Please feel free to reach out to us any time; we'd be 'otterly' delighted to help you!