Matching Elf Family Pajamas

Adult Elf Christmas Pajamas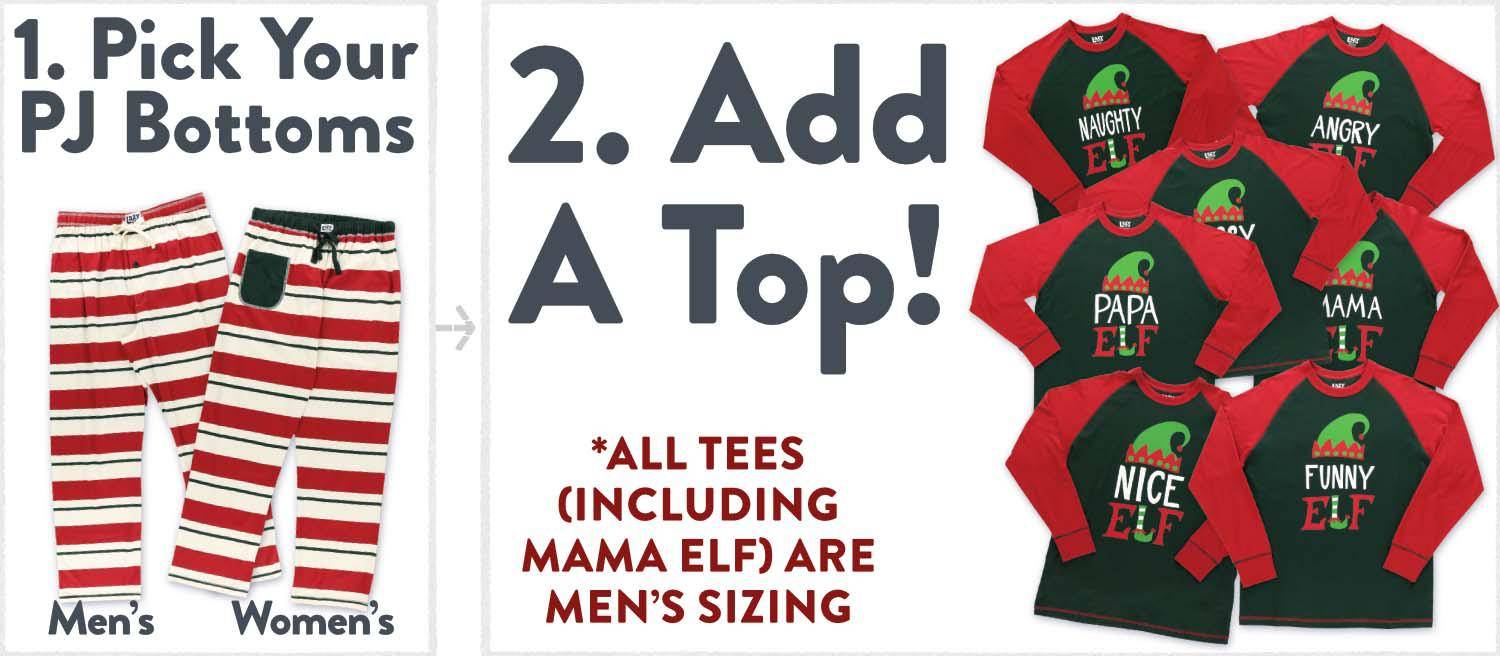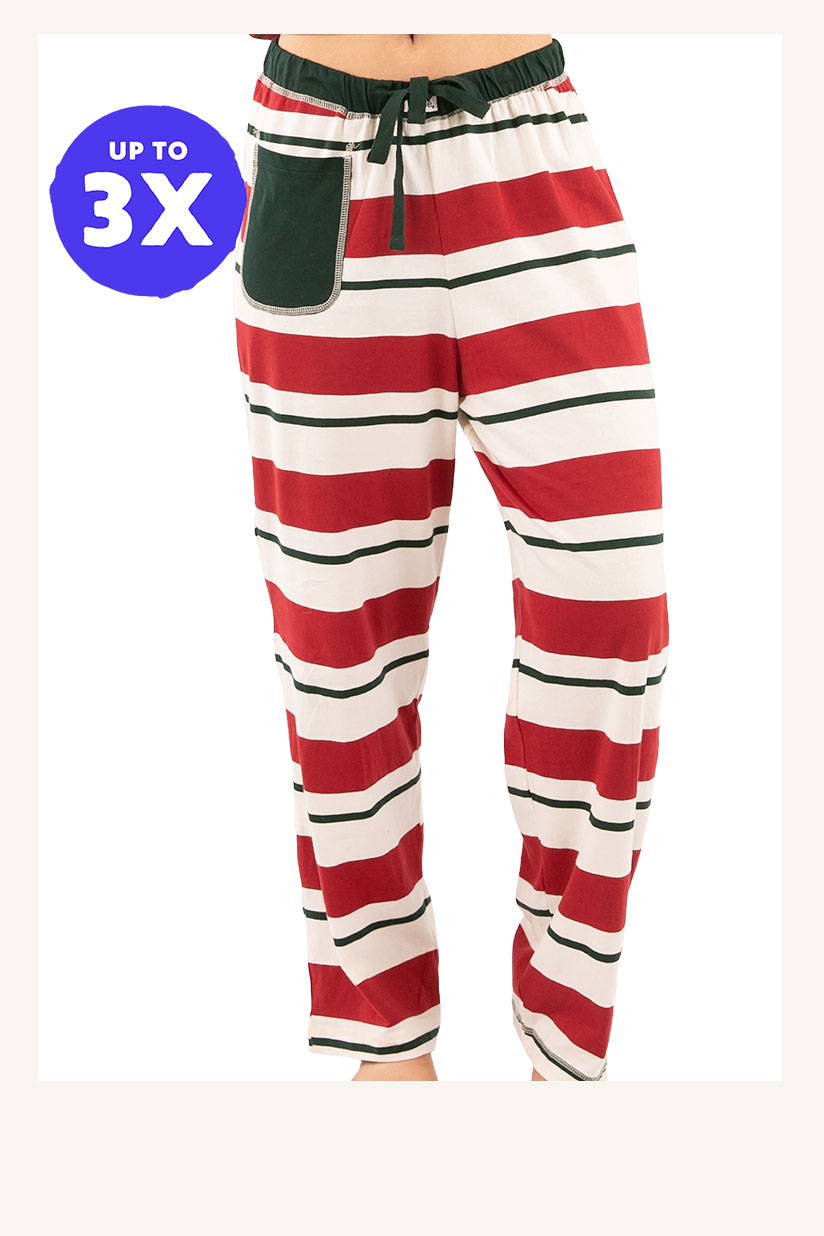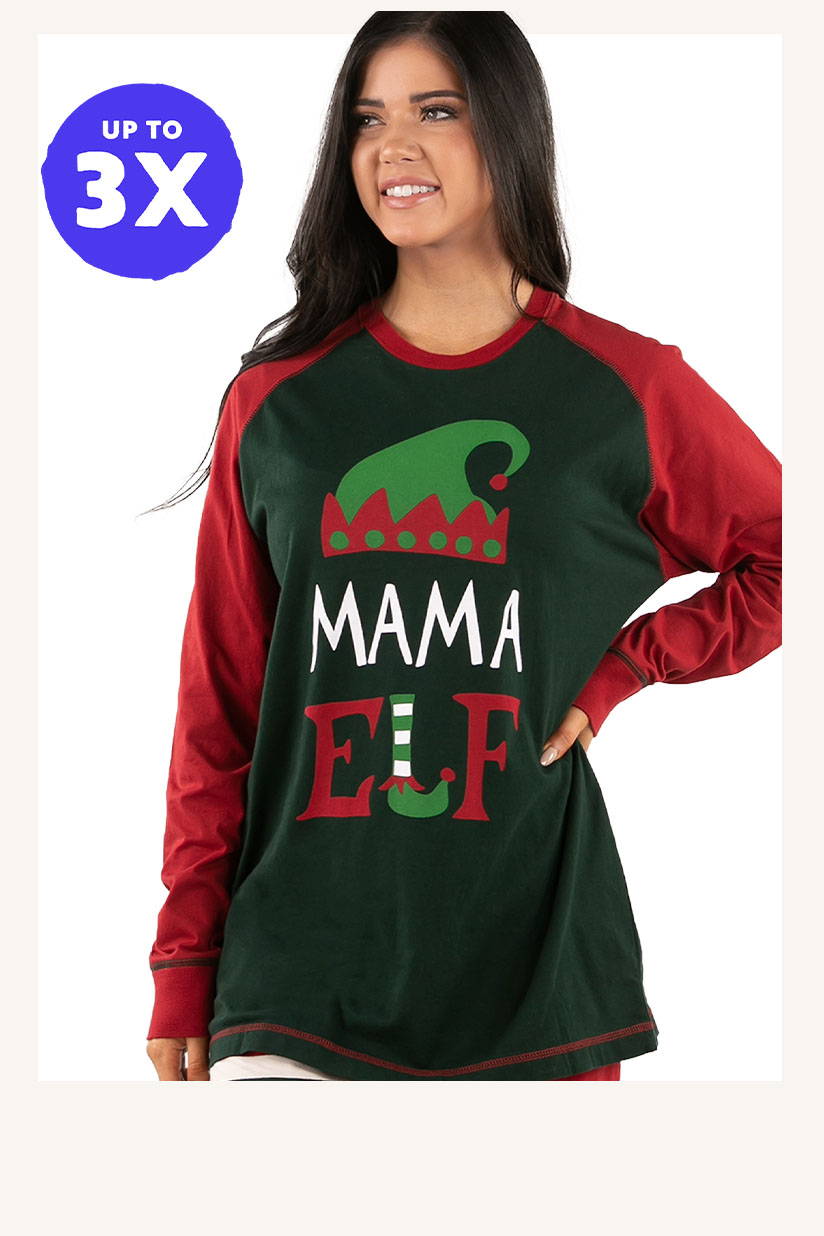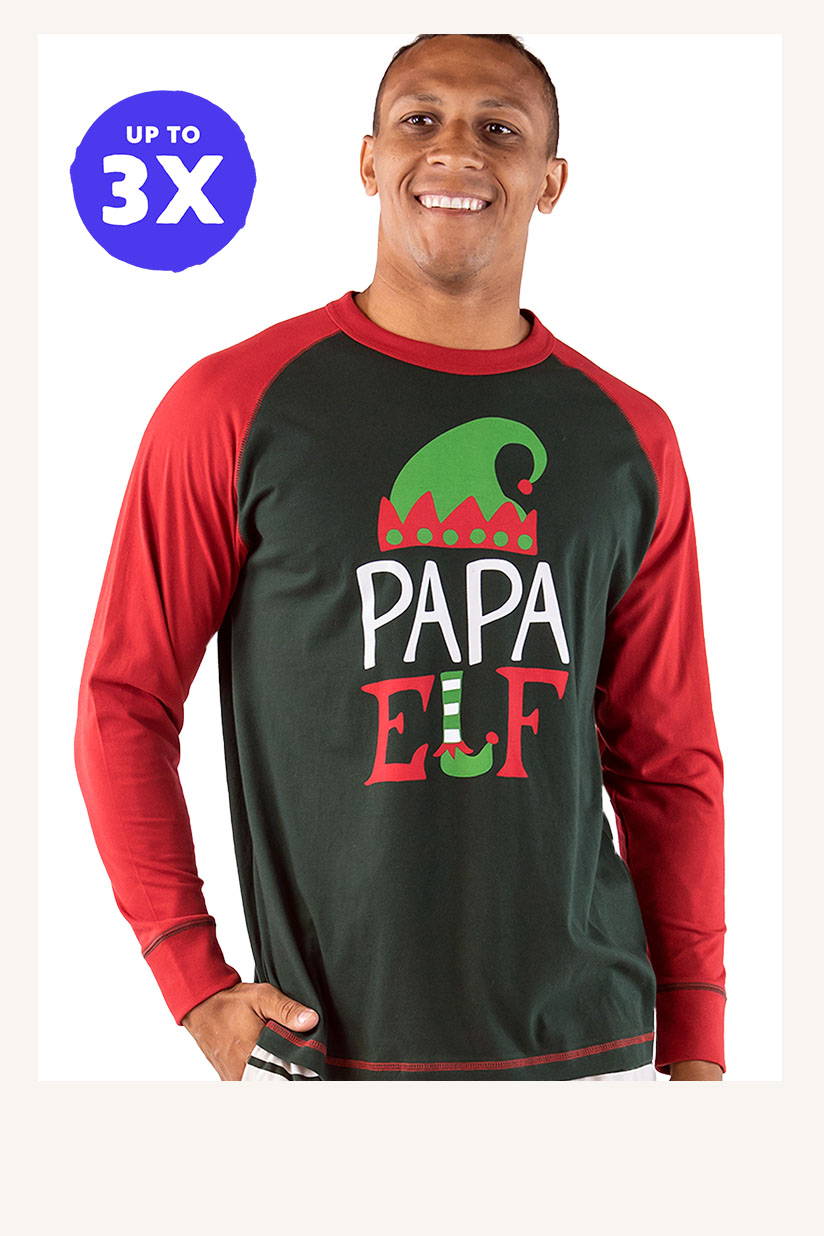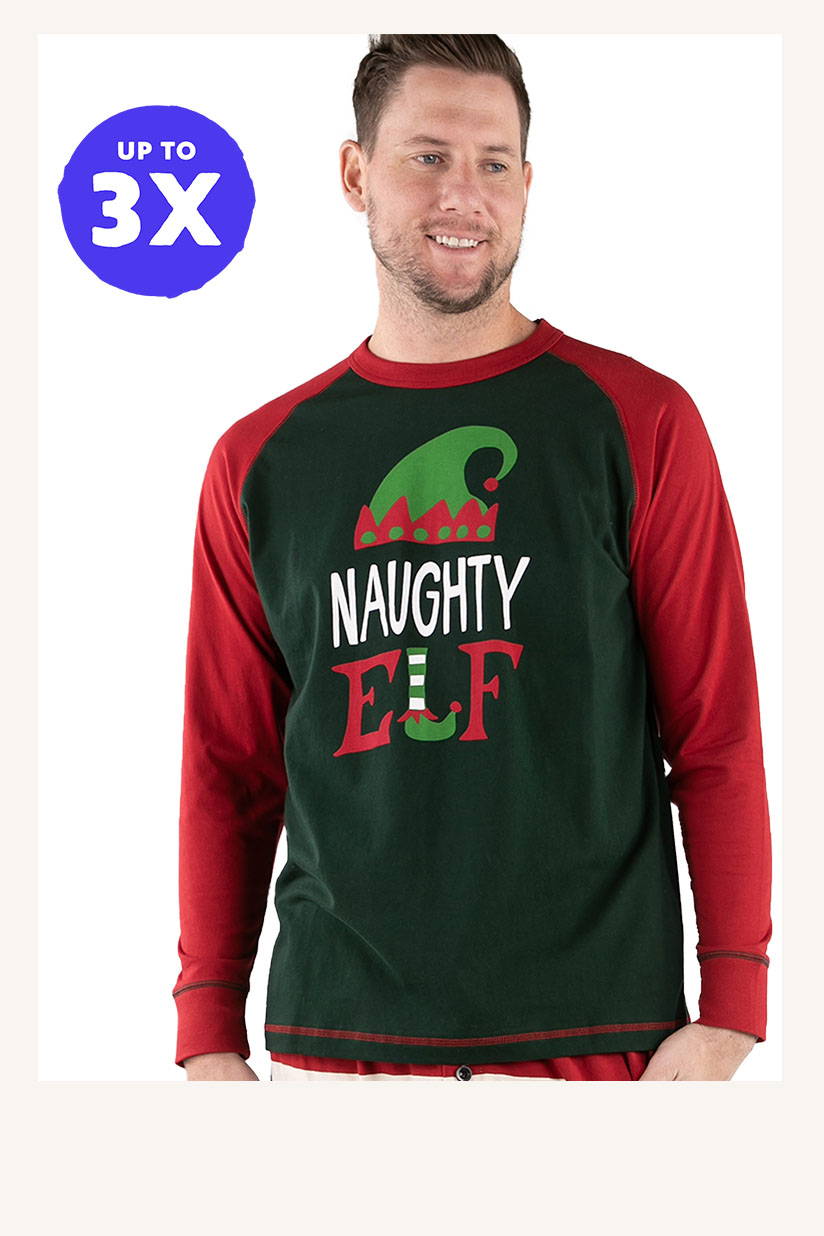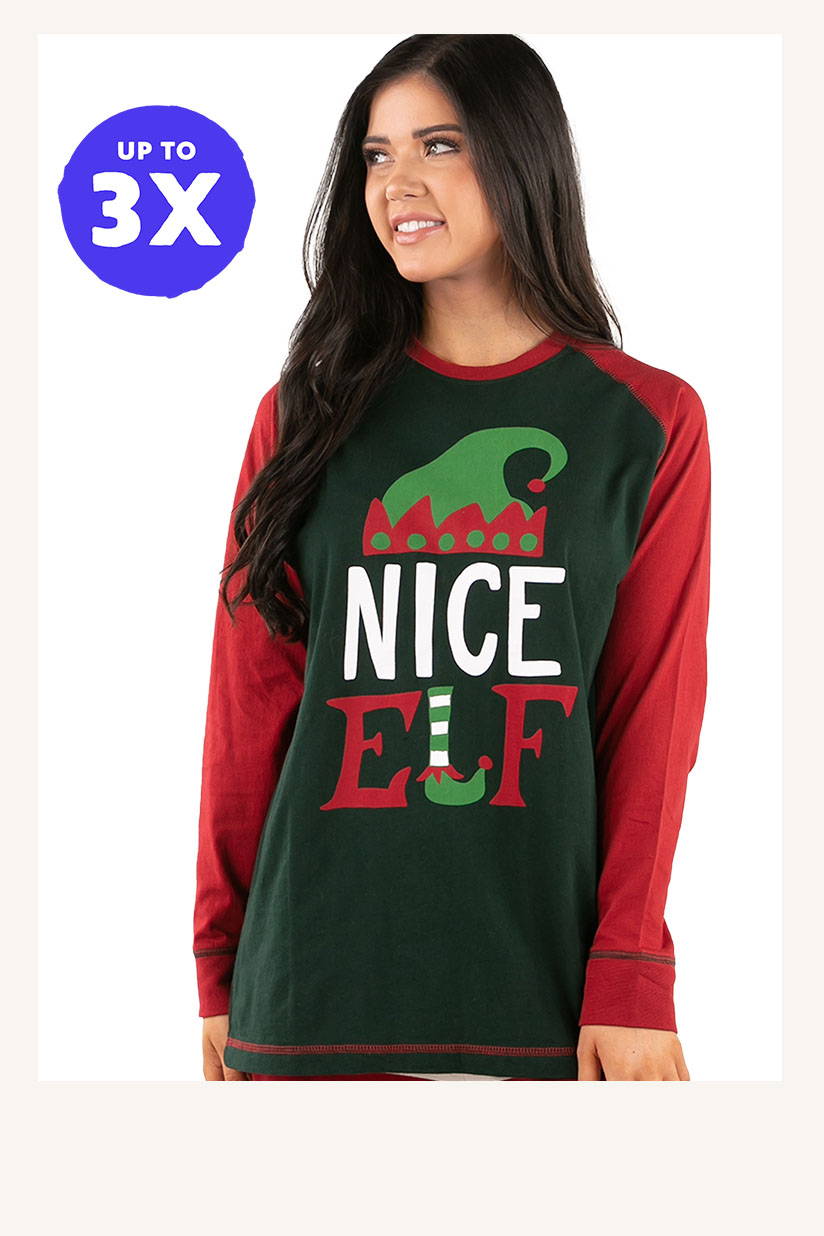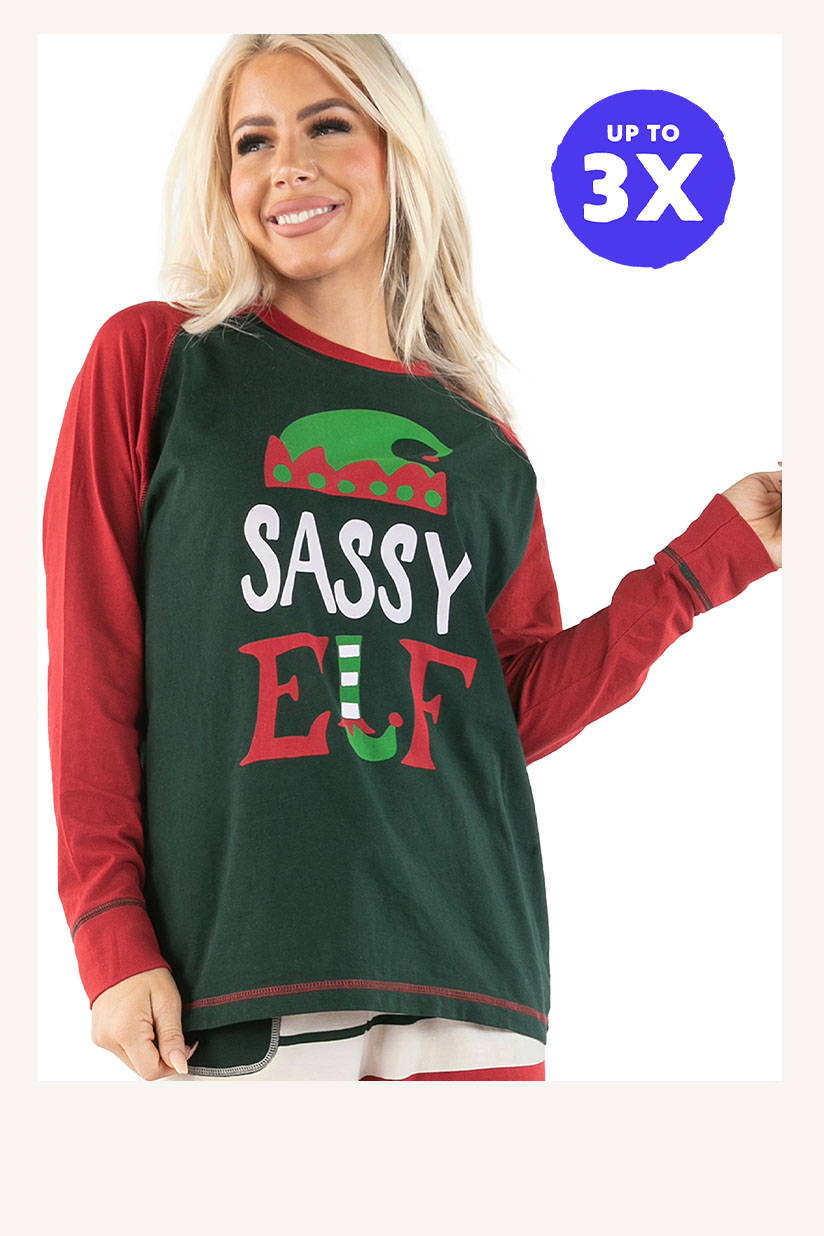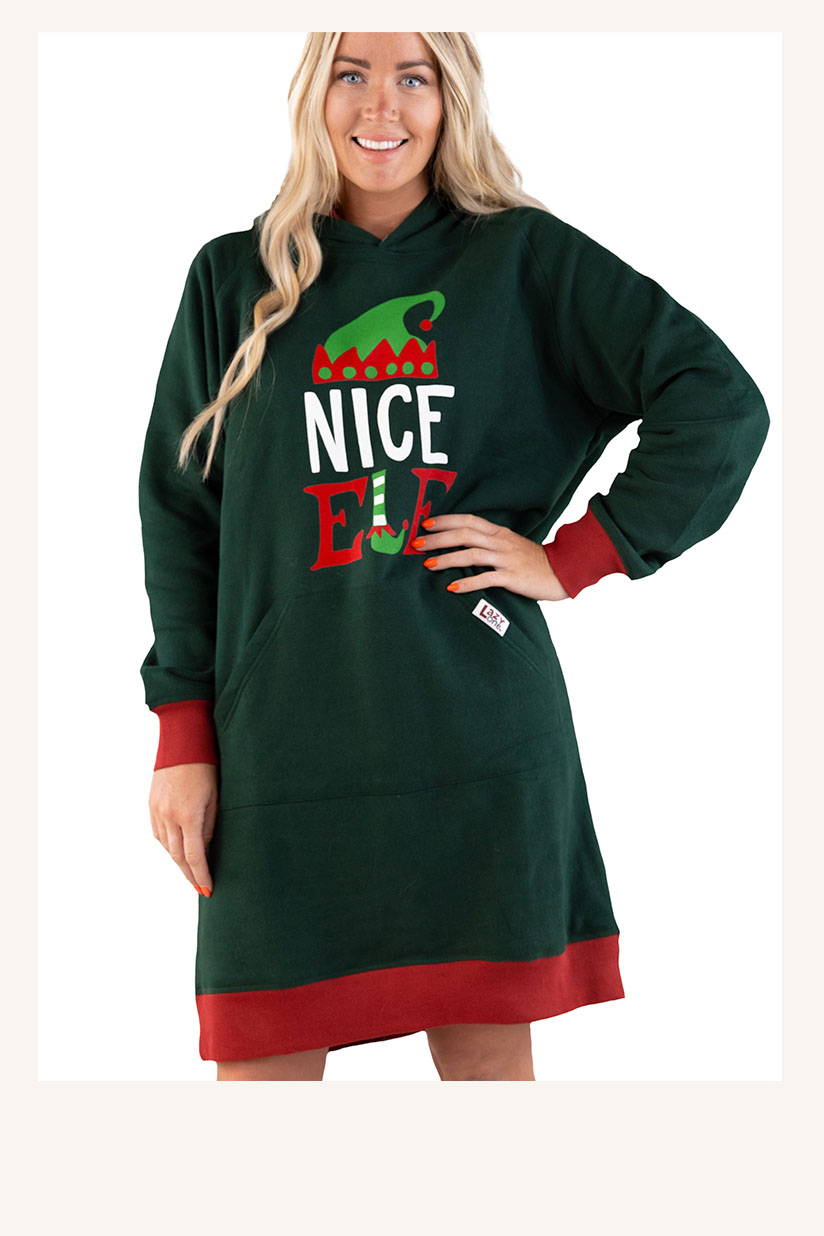 Have your "elf" a merry little Christmas in our matching elf pajamas! You'll probably want to take a lot of "elfies" with the whole family, and we've made picking out everyone's perfect set easier than ever.
If you're shopping for an adult pajama set, start by choosing either men's or women's bottoms. Both pairs are covered in festive red, white, and green stripes, but the women's bottoms also have a green cell phone pocket on the right hip, while the men's have two normal pockets on either side. Both pairs have a drawstring, but the women's bottoms are green, and the men's bottoms are white, and the men's also feature a button fly. Make sure you check the sizing chart for each to make sure you order the correct size.
The next step is to pick out the top you want! All of our adult tops have male sizing, so make sure you order yours accordingly. The main difference between the nine shirt styles is the text on the front. You can choose from: Mama Elf, Papa Elf, Naughty Elf, Nice Elf, Angry Elf, Sassy Elf, Funny Elf, Jolly Elf and LazyElf. If you have a big family, buy a different shirt for each family member for super fun pictures!
You don't need to mix and match our kids, infants, or dogs pajamas, because they come in pre-selected sets. Kids have the option of choosing between Nice Elf, Naughty Elf, Naughtiest Elf, Funny Elf, and Sassy Elf pajamas, with Lil' Elf being reserved for our infant onesies. Don't leave your fur baby out, though! We have elf shirts for dogs that don't have text on them, instead featuring an adorable elf uniform design.
If you're looking for fun, unique, and memorable holiday pictures for your family this Christmas season, you don't need to look further than our collection of matching elf pajamas! Have any questions about the ordering process or the products available to you? No problem! Give us a call or send us a message through our Contact Us page, and we'll be more than happy to help. Nothing gives us as much "elf"-satisfaction as providing you and yours with warm, cozy jammies! Check out all of our Christmas pajamas!