Men's Underwear with Funny Designs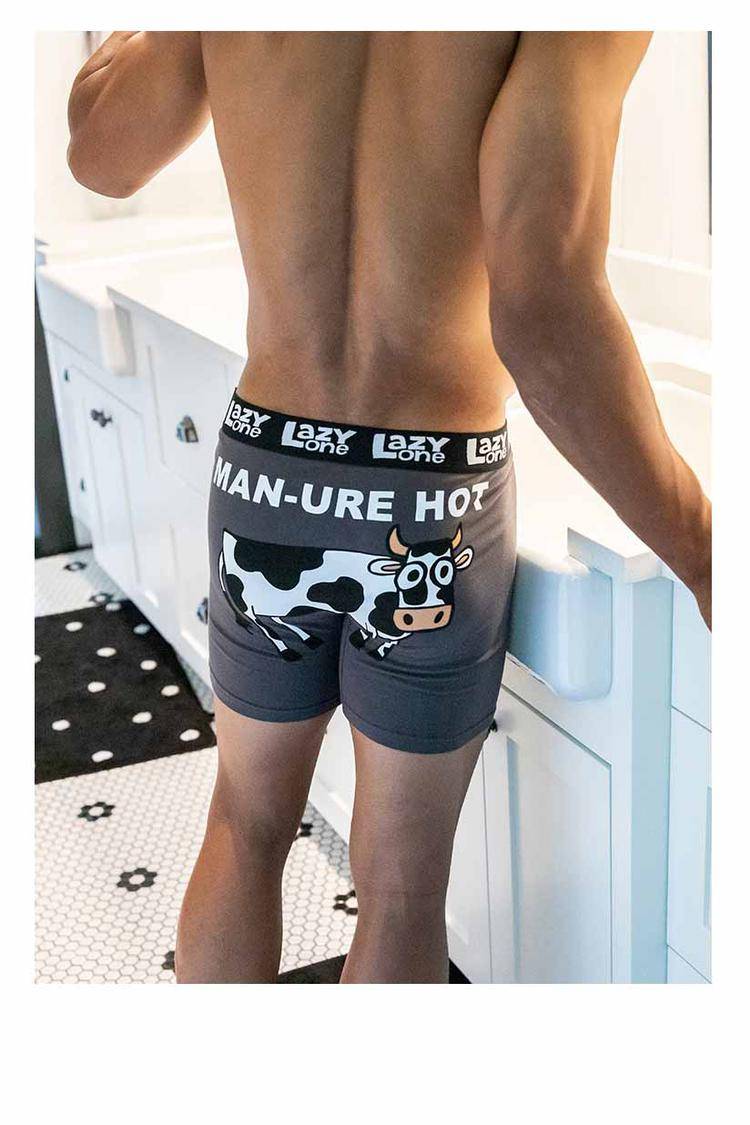 The man of the house deserves some comfort that matches his unique personality. Why wear boring plain underwear when there is a better way? With our funny boxers to the rescue, make sure there is a bit of fun under that manly exterior.
There are two kinds of men in this world: those who wear boxers and those who wear briefs. Whether your man prefers light and breezy or snug and warm, we have the options to take his style game to hilarious heights. For the man of humor, these funny boxers are sure to be a hit. We believe in the power of the pun at LazyOne and these underpants are no exception to the rule. From butt quack with silly ducks to the gluteus maximoose anatomy lesson, these funny boxers are always a laugh. Please note that we are not above a little windy humor either with our many "gassy" themed jokes. With options like our gas station print, passing wind sailboat design, and more, show off this one-of-a-kind sense of humor in comfy ways. Ladies, you know you want to give your gassy man these funny boxers because it is both true and hilarious.
For the man who prefers briefs, don't leave him out in the cold! We also offer a range of funny briefs to give him a laugh. Whether he is your stud puffin or a fan of our superhero Batmoose, we have a pattern sure to put some laughs in getting dressed. Why wear boring briefs when you can wear a pair always good for a laugh?
Being funny is always great, but the matter of comfort is key for such a personal apparel item. Our boxers and briefs are made with 100% combed cotton knit that is always soft and comfortable to wear. They also have an elastic waistband for an easy yet secure fit that moves with the body. There is also a button fly for easy access to take care of business. Best of all, they are preshrunk, and the graphics are fade-proof so they last years while maintaining their appearance. Order today and add some humor where he needs it most.