Posted by LazyOne on 28th Apr 2023
When you think of onesies, you probably picture a baby living it up in total comfort. Why should babies have all the fun and comfort? Onesie jammies aren't just for babies anymore and this is one trend with no signs of slowing down. LazyOne introduced Flapjack Onesies which is our unique take on the old classic long johns, made with the best materials like 100% combed cotton and with the adult versions, even a working flap! Since then, quite a few onesie pajamas have hit the market, and this trend shows no sign of slowing down. Here are the benefits of onesies to push you into your new comfort zone.
1- THEY ARE COMFY!
Let's face it. One of the biggest benefits of onesie pajamas is that they are so darn comfy! What could be better than putting on a onesie and cuddling up on the couch after a long day? Nothing!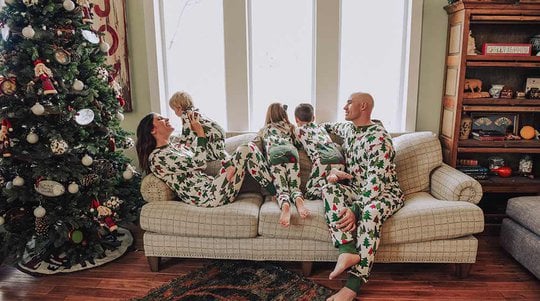 This type of pajama encourages you to get your cozy on and lounge in ultimate comfort. They basically feel like a warm hug after a long day and there is nothing better.
2- THEY ARE GREAT FOR ALL AGES
Onesies are for babies, but they are also for kids, teens, adults, and your Nana!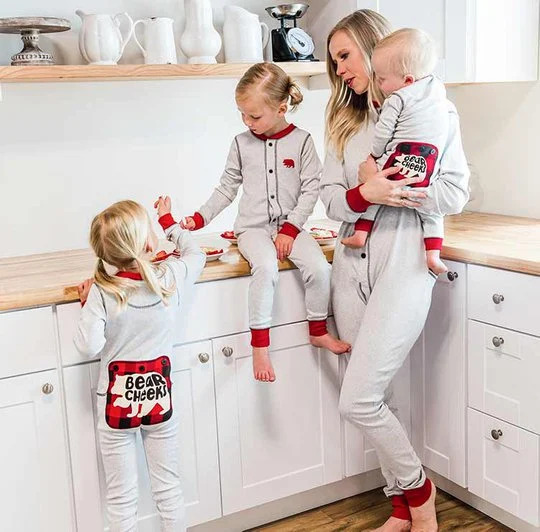 One of the best things about this trend is that there is truly no age limit so everyone of every age can get their comfy on without any shame in their cozy game. This is a trend for the entire family to embrace and find their inner cozy.
3- THEY KEEP YOU WARM AND REDUCE DRAFTS
Another of the biggest benefits of onesies for all ages is that they keep you warm. With traditional jammies, certain areas are left vulnerable to a drafty effect such as arms, legs, and torso. With a onesie, all the important areas are covered so you can stay warm and toasty. When you want a total warming effect, a hooded onesie is the way to take the cozy to new levels.
4- THEY ARE EASY TO MAINTAIN
Most onesies, including our Flapjacks aren't made with a fancy hard to wash material. They are made with 100% combed cotton which is both luxuriously soft AND machine washable.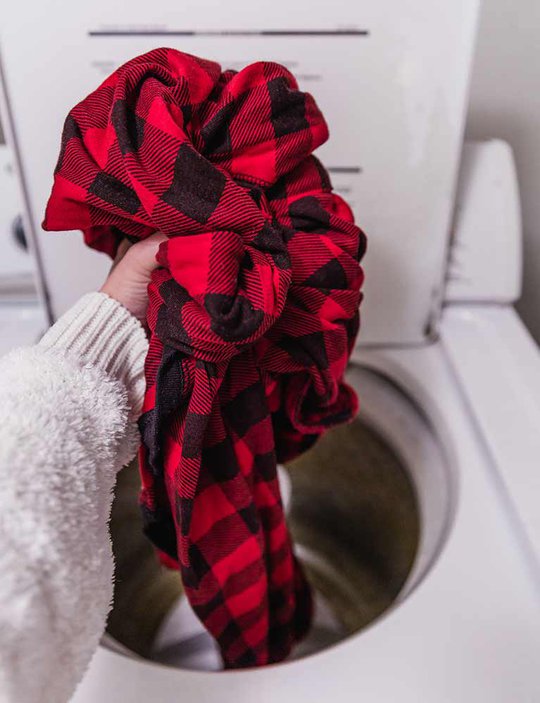 Since they are made with soft and easy to care for materials, they are easy to maintain and these pajamas are just the right thickness to last for years while staying breathable.
5- THEY ARE EASY TO MATCH
Finding the matching top and bottom for your PJs at the end of a long day of adulting can be annoying. One of the best benefits of onesie pajamas is that you don't have to waste precious chill time digging through drawers for the part of a matching set.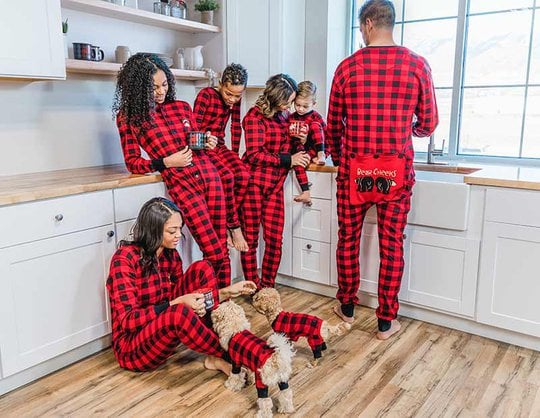 You can simply slip it on and chill on the couch with your favorite show living the life of coziness you deserve.
6- THEY MAKE FOR GREAT PHOTO OPS
Whether looking to create a fun, playful Christmas card image with the family or an Instagram-worthy moment to show off your love story with your special someone, onesies are the perfect excuse for a photo op.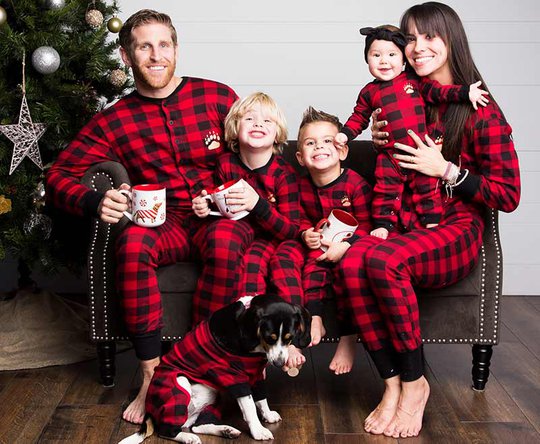 From gathering around the tree to cuddling up in a snuggle pile with the kids and even your precious pooch, onesies make choosing outfits for a great picture easier and cozier than ever before. To really take the cute factor to new heights, make sure all the onesies match for a truly winning family style.
7- THEY ARE YEAR-ROUND FRIENDLY
While you may think of onesies as a winter affair because they keep you so cozy, they can definitely be worn year-round for maximum comfort. They come in styles for every holiday and season, including patriotic options for the Fourth of July! This is truly a style perfect for rocking year-round as you explore the air conditioned adventure of chilling on the couch.
8- IN ADULT SIZES, THE FLAP ACTUALLY WORKS!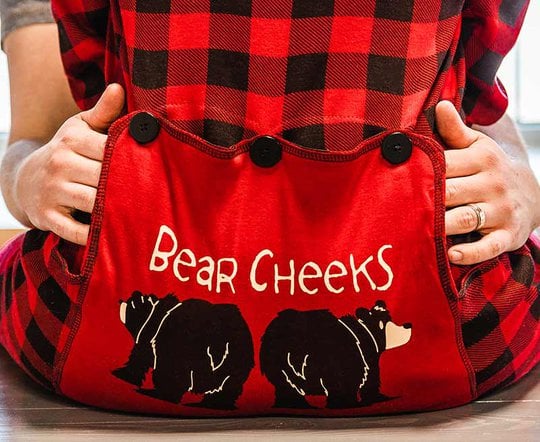 That's right, just like the classic long johns that inspired this design, the flap actually works! Enough said, right?