Posted by LazyOne on 12th May 2023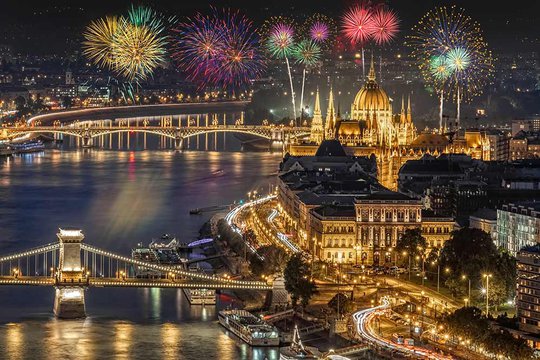 Partying with the kids is never easy but neither is paying big bucks for babysitters on the biggest night of the year. Having a kid-friendly New Year's Eve party is a great way to bond with the family! Here are some party ideas to keep the fun flowing...
1) THE EARLY COUNTDOWN
If you're concerned about keeping your kids up until all hours then there's nothing wrong with hosting a mock countdown a few hours early to keep bedtime intact. Kids get so excited about New Year's Eve and nothing brings them closer to the action than a countdown. Bring the clocks a few hours ahead and hand out the confetti for a miniature celebration come early.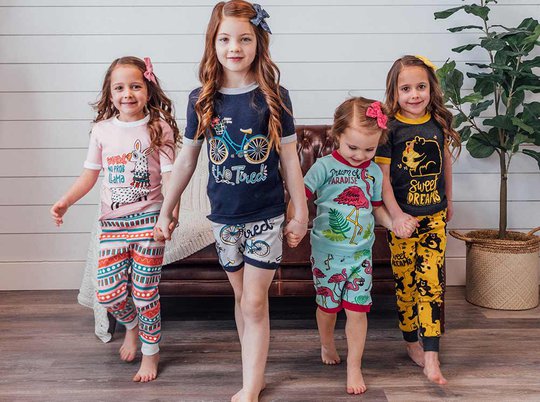 And of course, with bedtime looming, why not get the kids dressed up in their favorite New Year's family pajamas ahead of time, to make the countdown really special? They can pick ones out specially for the occasion.
2) TIME CAPSULES
New Year's Eve is a fantastic time to reflect on the year just past. Creating a time capsule gets your kids thinking about everything they've achieved over the year, setting a positive course for the next.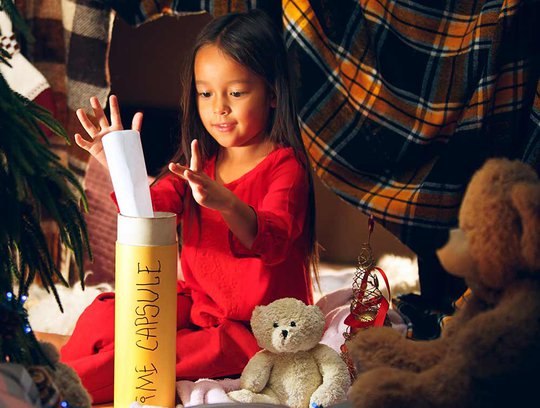 Set up a special table where craft boxes are available for the kids to fill with their reflections on the year - printing out a questionnaire asking for their best moments and funniest memories can serve as a prompt for filling the capsules and then store them somewhere safe. You can open them up next year!
3) MAKE A RUCKUS
New Year's is a time for celebrating and making noise - this is one night of the year you can let the kids let loose. Creating some noise makers is a great craft activity that will get the kids in the party spirit - for example, filling a Pringles can with rice to make an instant rattle, or just getting the pots, pans and wooden spoons down.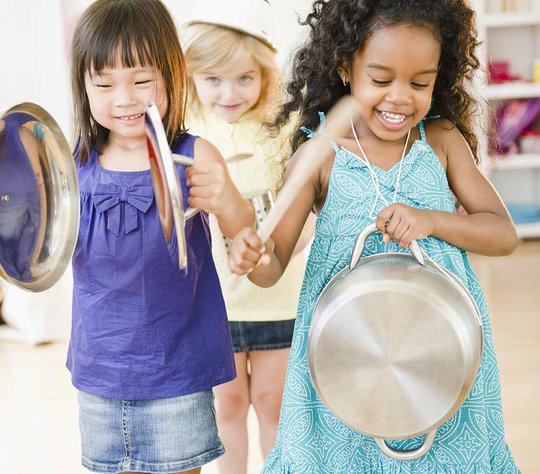 4) KID-FRIENDLY FOOD
"When I'm hosting a party for kids and adults, I try to make sure the kids feel as included as possible," says Kenneth Gould, an editor at State Of Writing and PaperFellows. "Whilst sophisticated adult nibbles such as shrimp cocktails rarely appeal to the kids,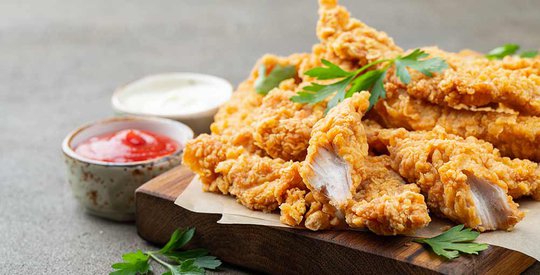 Chicken nuggets with a splash of ranch can simulate this snack for the kids." A buffet of food that accommodates the kids and the adults will help everyone get along.
5) NEW YEAR'S RESOLUTIONS
Everyone looks forward to turning over a new leaf in a new year and getting your kids involved in this tradition can be a great game for everyone to play. One fun twist on the New Year's resolution is to have everyone write them down and then toss them into a hat. Pull them out one by one and try to guess whose resolution is whose!
6) BALLOON COUNTDOWN
Kids love balloons and filling up your home with inflatables is a great way to bring in the party spirit.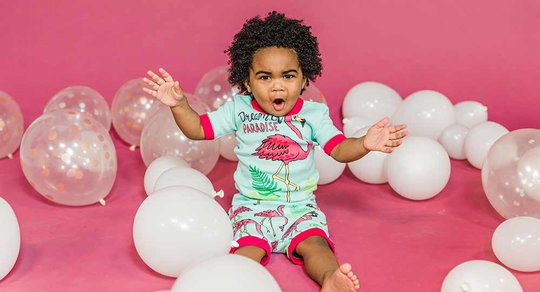 You can incorporate balloons into the countdown by popping them as you get closer to the new year - 11pm, 11,15, 11.30… with every pop the anticipation will grow until you ultimately bring in the New Year with a bang.
7) KID'S COCKTAILS
"When the adults are swilling champagne and cocktails, the kids naturally get curious," says Lynn G. Hurley, an entertainment writer at Essayroo and OXEssays.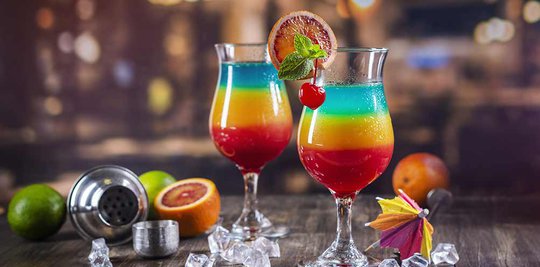 "You can whip up mocktails with fruit punch and Gummi bears, or hand out the (plastic) champagne flutes, filled with ginger beer for a little fizz."
8) A COUNTDOWN CAKE
Baking a countdown cake is a great way to spend the day on New Year's Eve. A huge countdown cake that everyone can't wait to slice into at midnight is great, and you can decorate it with cookies numbered 8pm, 9pm, 10pm, and so on. Tuck in once an hour as the year comes to a close.
9) AN INTERNATIONAL NEW YEAR'S EVE
It's always midnight somewhere! Celebrate New Year's Eve on the hour, every hour, by tracking time zones around the world. This gives you an opportunity to explore the geography of the world with your kids, exploring and learning about how people bring in the New Year all around the world.
Pictured here are the fireworks over the Pest side of Budapest across the Danube River in Hungary, Europe! The Greek smash plates, the Spanish eat grapes. This is an opportunity for hours of fun!
Happy New Year!
Celebrating with the whole family is a great way to bring in the New Year. These kid-friendly party ideas will ensure that everyone has a great evening even if it's past someone's bedtime.
Katherine Rundell is an entertainment writer at Assignment Help and Academized Reviews. She lives in New York City with her husband, mother-in-law and three children, and loves being surrounded by family. She is also manager at Do My Essay writing service.